Karnataka: Floor test to be held on thursday, says Siddaramaiah
Mangalore Today News Network
Bengaluru, July 15, 2019: Former Karnataka Chief Minister and Congress Leader Siddaramaiah, on Monday 15 July said that the trust vote for the Karnataka state government will take place on Thursday, 18 July.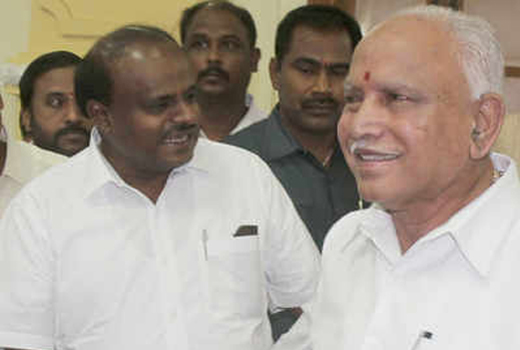 Meanwhile, the Supreme Court agreed to hear pleas of five more Karnataka rebel MLAs on Tuesday, along with the petition of 10 legislators seeking acceptance of their resignation, reported PTI.

The coalition government is on a shaky wicket with 16 MLAs – 13 of the Congress and three of the JD(S) resigning their Assembly membership

The SC ordered status quo with regard to resignation and disqualification of 10 rebel MLAs

The court will hear the matter at length again on 16 July

Assembly Adjourned Till Thursday, House Meet on Wednesday to Take Up Dicsussion

The Karnataka Assembly session, on Monday 15 July was adjourned till Thursday, 18 July, when the trust vote in the state will be taken up.

The BJP had earlier requested that no session should take place till on Tuesday, 16 July and Wednesday, 17 July.

However, the house will meet on Wednesday, 17 July, reportedly to hold another discussion on the trust vote again.
Discussion on Vote of Confidence on Thursday 11 AM: Siddaramaiah

Former Chief Minister and Congress leader Siddaramaiah, on Monday 15 July, told the media that the vote of confidence will be taken up on Thursday at 11 am in the Karnataka Assembly.
GSLV Mk-III Technical Snag was an Issue With Fuel Conductor: Reports

After the launch of India's second moon mission, Chandrayaan-2 was delayed due to a technical glitch in the launch vehicle, the GSLV Mk-III, the officials were quoted by The Print as saying that the fuel was in the process of being filled in when an issue was observed with the fuel conductor.

The report also said that the engineers must first safely approach the rocket, empty the loaded fuel, and then carry the rocket back for investigation according to protocol. This process is expected to take a minimum of 10 days to carry out this course.
Have Sought to Move No-Confidence Motion Against Cong-JD(S) Govt

BJP leader CT Ravi, on Monday 15 July said that his party has already sought to move a no-confidence motion against the Congress-JD(S) government, news agency PTI reported.
HD Kumaraswamy, DK Shivakumar Meet Speaker

Chief Minister HD Kumaraswamy and Congress leader DK Shivakumar, on Monday 15 July met with the assembly speaker. The meeting, according to reports has ended and the assembly session is about to start.

BJP Leaders Cancel Pre-assembly Session Meeting

The BJP leaders have cancelled their meeting with MLAs, will meet at Vidhana Soudha directly before the Assembly session.
Kumaraswamy, Deve Gowda Hold Talks

Karnataka CM Kumaraswamy and HD Revanna arrived at HD Deve Gowda's residence to hold talks, ahead of the Assembly session at 12:30 pm.
SC Agrees to Hear Plea of 5 More Karnataka Rebel MLAs on 16 July

The Supreme Court has agreed to hear plea of five more Karnataka rebel MLAs on Tuesday, 16 July, along with petition of 10 legislators seeking acceptance of resignation, reports PTI.
I Have Faith in the Speaker, He Will Act as Per Law: Yeddyurappa

Former Karnataka CM and BJP state president BS Yeddyurappa on Monday, 15 July, told reporters that "All the MLAs will meet in my chambers and come to a decision. I have faith in the Speaker and know that he will act as per the law."

Our future course of action will be decided at the meeting, Yeddyurappa reportedly said.
BJP Leaders Cancel Scheduled Meeting With MLAs

The BJP leaders have reportedly cancelled the scheduled meeting with the MLAs. They will now directly meet at the Vidhana Soudha before the Assembly session starts at 12:30 pm.
Rebel MLAs Write to Mumbai Police

The rebel MLAs from Karnataka Congress and JD(S) wrote to the Mumbai Police, seeking additional security, as senior leaders from the party are expected to visit them today.

Congress Steps up Efforts to Persuade MLA to Withdraw Resignation from Assembly

The Congress on Sunday intensified efforts to persuade another rebel MLA Ramalinga Reddy to withdraw his resignation from the Karnataka Assembly, in a desperate bid to save the Congress-JD(S) government that is teetering in the wake of resignation of its legislators. Congress state working president Eshwar Khandre and senior leader HK Patil had a meeting with BTM Layout MLA Ramalinga Reddy at his residence for about two hours.

The meeting with Reddy came on a day rebel Congress MLA MTB Nagaraj headed to Mumbai after talks on Saturday to mollify him appeared to have failed. However, a state Congress leader expressed confidence that he has gone to bring back another disgruntled lawmaker.
Coalition Leaders in Hectic Parleys on Future Course of Action

Leaders of the crisis-hit ruling Congress-JD(S) coalition in Karnataka were locked in hectic parleys on Sunday, 14 July, to discuss the future course of action to save the government that is on the brink of collapse.

However, the embattled leaders continued with efforts to woo back some legislators who have resigned, especially seven time Congress MLA Ramalinga Reddy, ahead of Chief Minister HD Kumaraswamy's trust vote expected this week.

This, even as rebel legislators, who are camped in Mumbai, made it clear that they were united and "firm" on their resignations.

Meanwhile, opposition BJP reiterated that the coalition has lost majority and demanded that Chief Minister H D Kumaraswamy resign immediately or seek a trust vote on Monday itself.

Courtesy:Yahoo.com

Write Comment
|

E-Mail
|
Facebook
|

Twitter
|

Print