Karnataka Cabinet Expansion: 14 Congress MLAs, 9 JD(S) and 2 other Legislators take Oath
Mangalore Today News Network
Photos: Nagesh Polali

Bengaluru, June 6: Karnataka Chief Minister H D Kumaraswamy expanded his ministry by inducting 25 MLAs who took the oath of office at a simple ceremony at Raj Bhavan on Wednesday.

In all, 14 legislators from the Congress, nine from the JD(S) and one each from the BSP and the KPJP were sworn in as ministers by Governor Vajubhai Vala.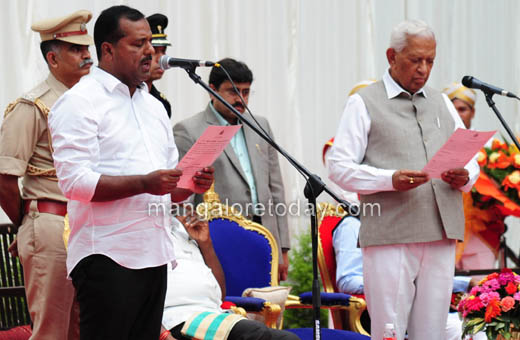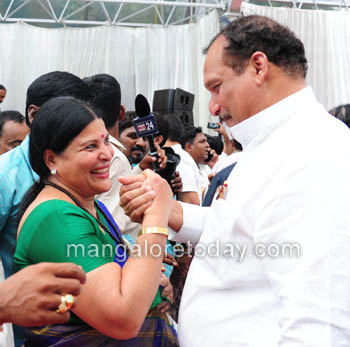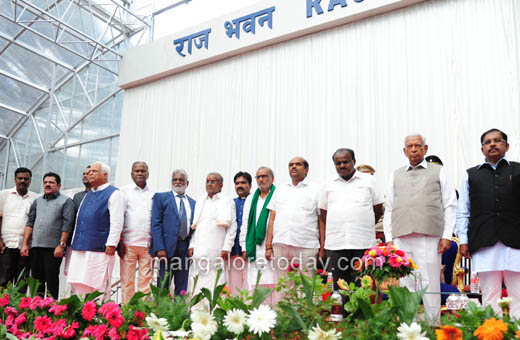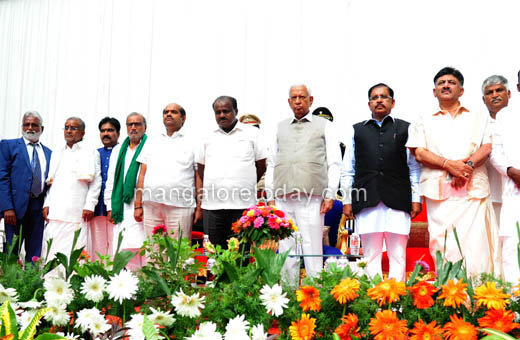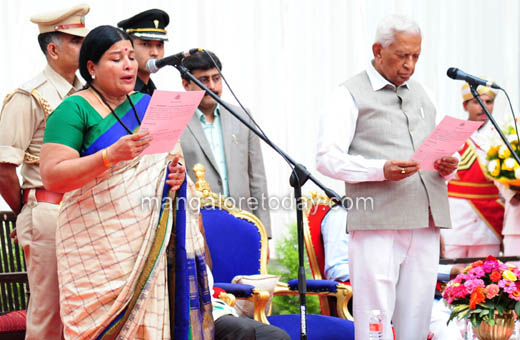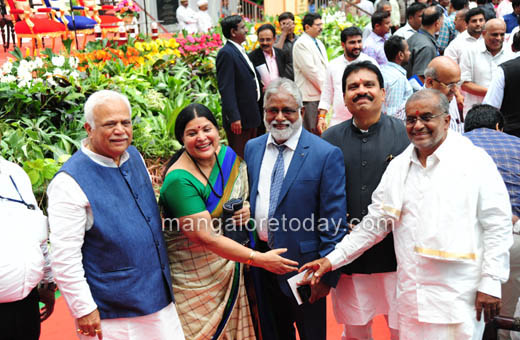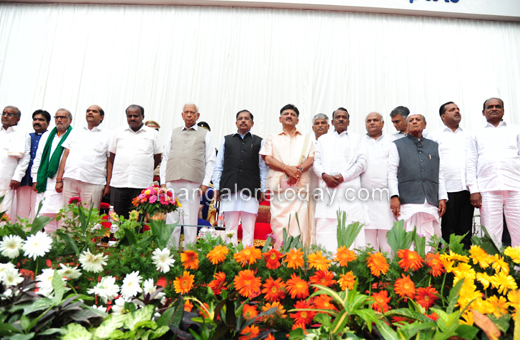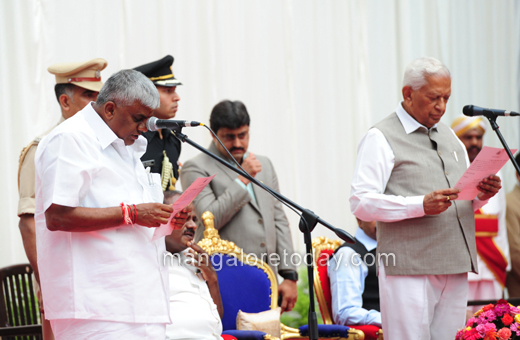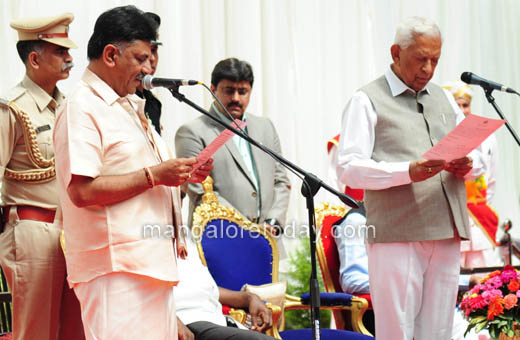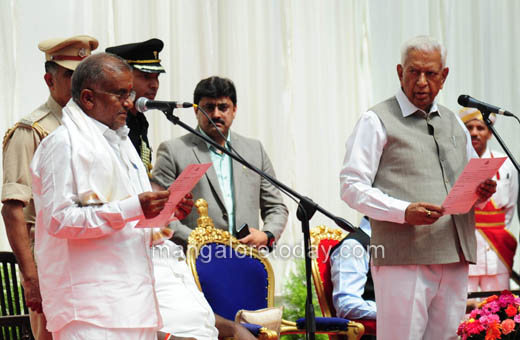 Congress MLAs DK Shivakumar, RV Deshpande, K J George, UT Khader, Priyank Kharge, Krishna Byre, BZ Zameer Ahmed Khan, Puttaranga Shetty, Jayamala, R Shankar, Shivananda Patil, Venkataramanappa and Rajashekar Patil have been sworn-in, taking the total of strength of the party in the State Cabinet to 15.

JD(S) MLAs HD Revanna, GT Deve Gowda, Bandeppa Kashempur, MC Manugul, Gubbi Sreenivas, Venkatrao Nadagouda, SR Mahesh and DC Thamanna have been sworn-in. The lone BSP MLA, N Mahesh has also been sworn-in. The portfolios are yet to be distributed.

Among the Ministries which are to be allocated to the Congress include the crucial Home, Irrigation and Bengaluru Development. The Ministries of Sugar, Health, Industry and Revenue, along with Urban and Rural Development Departments will be allotted to the senior alliance partner.
Congress ministers:
1) R V Deshpande
2) D K Shivakumar
3) K J George
4) Krishna Byre Gowda
5) Shivashankara Reddy
6) Ramesh Jarkiholi
7) Priyank Kharge
8) U T Khader
9) Zameer Ahmed khan
10) Shivanand Patil
11) Venkataramanappa
12) Rajshekar Patil
13) Puttaranga Shetty
14) Jayamala

JD(S) ministers:
1) H D Revanna
2) Bandeppa Kashampur
3) G T Deve Gowda
4) D C Thammanna
5) M C Managali
6) S R Srinivas
7) Venkatrao Nadagouda
8) C S Puttaraju
9) Sa Ra Mahesh

Others:
Mahesh (BSP)
R Shankar (KPJP)


Write Comment
|

E-Mail
|
Facebook
|

Twitter
|

Print