Karnataka Bank posts a net profit of Rupees 87.38 crores; up by 27.52 %
Mangalore Today News Network
Mangaluru, Jan 12, 2018: Karnataka Bank has posted a net profit of Rupees 87.38 crore for the third quarter of current financial year against Rupees 68.52 crore for the corresponding period of last year by registering an increase of 27.52%.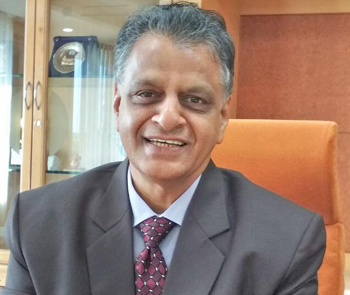 For the nine months period ended Dec 2017, Bank posted a net profit of Rupees 314.61 cores as against Rupees 313.89 crores for the corresponding period of last year.


The Operating profit during Q3 of current year is Rupees 321.90 crores as against Rupees 171.86 crores during the corresponding period of the previous year, registering a growth of 87.30%. Further, for 9 months period of current financial year the operating profit stood at Rupees 997.84 crores as against Rupees 666.53 crores for the corresponding period of previous year.

The Net Interest Income for 9 months period ended December 2017 increased from Rupees 1,138.46 crores to Rupees 1,316.14 crores registering y-o-y growth of 15.61 per cent.

Bank has clocked a business turnover of Rupees 1,02,182 crores as on 31-12-2017, registering a y-o-y growth of 9.61%. Deposits of the Bank rose to Rupees 57,771 crores from Rupees 57,435 crores, registering y-o-y growth of 0.58%. Advances rose to Rupees 44,411 crores from Rupees 35,786 crores, registering y-o-y growth of 24.10%. Current Account, Savings Account (CASA) deposits stood at Rupees 16,306 crores and constituting 28.23% of total deposits.

The Capital Adequacy Ratio stood at 12.26 per cent [under BASEL III] against the regulatory requirement of minimum 9 per cent. Announcing the results at the Bank's Head Quarters at Mangaluru, Shri Mahabaleshwara M S, Managing Director & CEO, of the Bank said, "The results are on the expected line and I am happy about the all round performance. The credit has grown by 24.10% and the CD ratio is at a new high of 76.87%. The operating profit has registered a growth of 87.30% and the net profit is up by 27.52%.

The Gross NPA which was at 4.30% as of Dec 2016 is now reduced to 3.97% and the Net NPA is also reduced to 2.85% from 2.99%. The slippages are moderating and credit cost is showing favorable traction. Loan book is improving both quantitatively and qualitatively as evidenced from improved CD ratio, decreasing slippage ratio, declined GNPA & NNPA ratios, improved operational profit and improved NII. With sustained credit growth and improved earnings, Bank should be able to wither the provision pressure and further consolidate its position in the ensuing quarter".


Write Comment
|

E-Mail
|
Facebook
|

Twitter
|

Print