Karnataka Bank clocks annual net profit of Rs.325.61 crores
Mangalore Today News Network
Mangaluru, May 15, 2018: Karnataka Bank posted an annual net profit of Rs. 325.61 crores for the F.Y 2017-18, and proposed 30%dividend for 2017-18.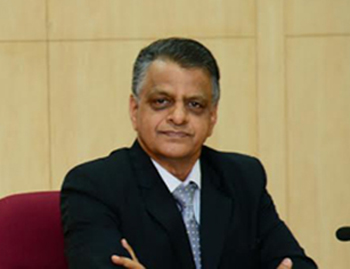 The business turnover of the Bank has touched Rs. 1,10,123 crore as on 31-03-2018, registering a growth rate of 17.59% on year-on-year basis. The deposits of the Bank grew from Rs. 56,733 crore to Rs. 62,871 crore with a growth rate of 10.82% and advances grew from Rs. 36,916 crore to Rs. 47,252 crore with a growth rate of 28.00%. The CASA deposits are at 27.99% of total deposits as on 31.03.2018, as against 29.04 % as on 31.03.2017.

Operating profit increased to Rs. 1,473.16 crores as on 31-03-2018 compared to Rs. 995.80 crores as on 31-03-2017 with a growth rate of 47.94%.

Net Interest Income [NII] increased to Rs. 1,857.64 crores compared to Rs. 1,490.62 crores as of 31-03-2017 with a growth rate of 24.62%. Net Interest Margin [NIM] also improved to 3.18% compared to 2.79% as on 31-03-2017.

The priority sector advances of the Bank stood at 52.83% of total advances as against the minimum stipulated target of 40%.

The Capital Adequacy of the Bank under Basel III now stands at 12.04 percent against 9% minimum as stipulated by RBI.

"FY 18, more particularly Q4 of FY18 has been very challenging and we utilized this opportunity to further strengthen our Balance Sheet by proactively identifying the stressed assets and also by making prudent provisions. Further we have also absorbed full HTM losses and made full provision for gratuity, thus frontloaded future provision pressure, even though RBI had given certain dispensation. Bank is also able to contain the GNPA to 4.92% and NNPA to 2.96%. Business growth of 17.59 %, advances growth of 28%, CD ratio of 75.16%, CASA share of 27.99%, operating profit growth of 47.94 %, CRAR of 12.04 %, etc are all indications of strong growth traction and hence future looks very bright. We are determined to consolidate further so as to ensure a sustainable growth and encouraging result", said Shri Mahabaleshwara M S, Managing Director & CEO of the Bank.

Regarding outlook for 2018-19, he said that "Bank will focus on credit expansion with an eye on asset quality and efficiency enhancement in all spheres of banking. Bank has embarked on a transformation journey in order to be a progressive, prosperous and well governed bank, by partnering with The Boston Consulting Group (India) Private Ltd, (BCG). Bank's Transformation Project "KBL VIKAAS" will aim at total transformation of the Bank by repositioning the Bank as "Relevant and Significant Bank" by focussing on people, growth and technology and by keeping intact its core values and identity".


Write Comment
|

E-Mail
|
Facebook
|

Twitter
|

Print