Karnataka Bank Q4 net profit up 30% at Rs 138 crore
Mangalore Today News Network
Mangaluru, May 13, 2017: Karnataka Bank posted an all time high annual net profit of Rs. 452.26 crores for the F.Y 2016-17. The previous highest net profit of Rs. 451.29 crores was posted during the year 2014-15. The Bank has also reported a net profit of Rs. 138.37 crores for the fourth quarter ended March 2017, compared to Rs. 106.79 crore of the fourth quarter of 2015-16, thus registering a growth of 29.57%, said a release from the bank.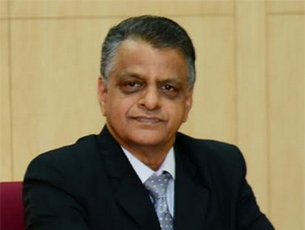 The release further said, the Board of directors has approved the audited Financial Results in its meeting held today here at Mangaluru and proposed 40% dividend on expanded capital. The Bank had issued rights at the rate of 1:2, during the year 2016-17, which was oversubscribed by 1.86 times and as a result, the Net owned funds of the Bank, now stands at Rs. 5,142.59 crores

The business turnover of the Bank has touched Rs. 93,737 crore as on 31-03-2017, registering a growth rate of 11.07% on year-on-year basis. The deposits of the Bank grew from Rs. 50,488 crore to Rs. 56,733 crore with a growth rate of 12.37% and advances grew from Rs. 33,902 crore to Rs. 37,004 crore with a growth rate of 9.15%. The CASA deposits grew at a rate of 24.23% and reached a level of 29.04% of total deposits as on 31.03.2017, as against 26.26 % as on 31.03.2016.

The Non Performing Assets [NPA] have been contained by and large. Even though Gross Non Performing Asset [GNPA] marginally increased from Rs. 1560.23 crore [as on 31-12-2016] to Rs. 1581.59 crore as on 31-03-2017, the percent of GNPA decreased to 4.21% from 4.30% [as on 31-12-2016]. Further the Net NPA decreased to Rs. 974.73 crores from Rs. 1065.66 crores [as on 31-12-2016] constituting 2.64% compared to 2.99 % as on 31-12-2016.

Operating profit increased to Rs. 995.80 crores as on 31-03-2017 compared to Rs. 854.53 crores as on 31-03-2016 with a growth rate of 16.53%.

Net Interest Income [NII] increased to Rs. 1,490.62 crores compared to Rs. 1302.87 crores as of 31-03-2016 with a growth rate of 14.41%. Net Interest Margin [NIM] also improved to 2.44% compared to 2.40% as on 31-03-2016.

The priority sector advances of the Bank stood at 48.13% of total advances as against the minimum stipulated target of 40%. Similarly agricultural advances also improved to 18.38% of the ANBC [adjusted net bank credit] as against the minimum regulatory stipulated rate of 18%.

The Capital Adequacy of the Bank under Basel III increased to 13.30 percent as of 31-03-2017, from 12.03% [as on 31-03-2016] against 9% minimum as stipulated by RBI.

"The MCLR regime helped the Bank to compete better in retail and corporate segments. There has been strong traction in CASA and stable margins. Healthy growth in income, stable asset quality, increased CASA, increased digital banking penetration etc are the positives, where as credit growth, asset quality, customer acquisition deserve more attention in the coming quarter. Decreasing physical transactions and increasing digital transactions will be the Banking of the future and KBL is all set to take the Banking to next level, i.e "Banking at the fingertips of the customers". By and large, we have been able to end yet another challenging year with an upbeat note. Hence, I am happy that Karnataka Bank now is in a sweet spot", said Mahabaleshwara M S, Managing Director & CEO of the Bank.

Regarding outlook for 2017-18, he said that "Bank will focus on credit expansion with an eye on asset quality and efficiency enhancement in all spheres of banking by driving digital banking, branch and ATM rationalization, improving soft skills of the employees etc., and continue to focus on value creation to all its stake holders. Bank will try to reposition itself as a Financial Power House in the years to come as per our VISION 2020 document".


Write Comment
|

E-Mail
|
Facebook
|

Twitter
|

Print