Karkala TMC launches green initiative to tackle garbage issues
Mangalore Today News Network
Karkala: September 30, 2015: The Karkala Town Municipal Council (TMC) has taken up an environment-friendly initiative to manage the garbage generated in the town.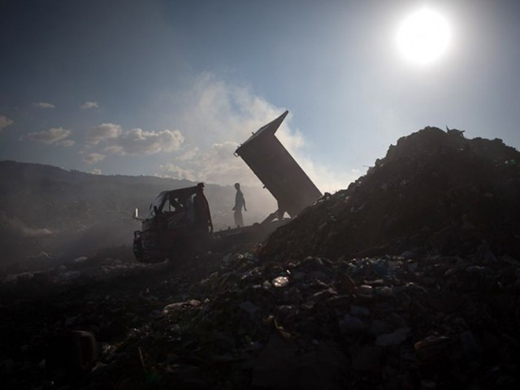 As part of the drive, the TMC has set up a vermicompost plant at Kariyakallu at a cost of Rs. 40 lakh. The plant has two buildings, each with 20 vermicompost units. Wet waste, including kitchen waste, paper, cardboard and dry leaves, will be processed here.

Each unit is expected to produce half a tonne of compost, which would be sold by the TMC.

The town has about 9,000 households and nearly 1,800 commercial establishments, which generate about 10 tonnes of garbage a day, including six tonnes of wet waste and about four tonnes of dry waste such as plastic and glass material.

About a year ago, the TMC started the process of educating people about waste management. The residents were told about the importance of segregating wet waste and dry waste.

"The people were given two buckets, a green one to put wet waste, and a yellow one for dry waste," Rayappa, TMC Executive Officer, said.

The segregated waste is now collected by two self-help groups in two lorries while four lorries would do it on the outskirts, which then took to the waste dumping yard on 20 acres at Kariyakallu.

With the TMC setting up the vermicompost plant, the segregated wet waste would go to there. "This is an environment friendly method of disposing of waste. Every vermicompost pit can be harvested five times a year," Harish Joshy, consultant for the project and retired zoology professor.

"The dry waste, including plastic material and covers and bottles, will be sent for recycling," Mr. Rayappa said.

"Our aim is to provide better waste management facilities to the people for a 'Clean and green Karkala,'" Rehmat S. Sheikh, TMC president, said.

The vermicompost plant would be inaugurated by the Urban Development Minister Vinay Kumar Sorake on October 1.



Write Comment
|

E-Mail
|
Facebook
|

Twitter
|

Print