KCMA demands rollback of customs duty
Mangalore Today News Network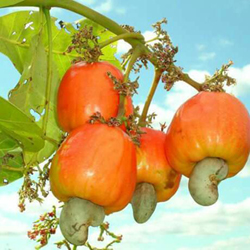 Mangaluru, March 6, 2016: In a memorandum to Union Finance Minister Arun Jaitley, the KCMA has sought an immediate roll back of duty; Karnataka Cashew Manufacturers' Association (KCMA), said that the 5 per cent customs duty on raw cashew nut in the budget will sound a death knell for the cashew processing industry in the country.

KCMA President Bola Rahul Kamath has stated in the memorandum that the cashew growers will have to face a total of 9.55 per cent cess due to a levy of 5 per cent basic customs duty on the CIF (cost, insurance and freight) value on imported raw cashew nuts, besides a special additional duty of 4 per cent and an education cess of 3 per cent that the law charges.

Stating that a majority of the 4,000 cashew processing units in 14 states of the country - including Karnataka, Tamil Nadu, Goa, Maharashtra, Kerala and Andhra Pradesh - are in micro, small and medium scale sectors, employing 4,00,000 women, Kamath said most of them are located in the rural areas.

He also noted that the total raw cashew nut production in India is 6 lakh MT, although the industries are currently processing about 16 lakh MT, indicating a shortfall of 10 lakh MT, which has to be made good by imports from Africa. Kamath warned that the move of the government would result in the closure of all tiny and small industries in the country who are today the highest employment generators.

Citing an example, he said that the biggest competitor to India is Vietnam, and they have automated their processing and possess huge processing capacity. "They are not able to compete with Indians due to our ability to realise better on a combination sales in domestic and export. Any drop in the international rate of seeds will help Vietnam mop up the seeds to their country, and this will clearly mean 'Advantage Vietnam', taking away India's share of the overseas market," he explained.

The KCMA president also cautioned that the duty will encourage unethical practices as the industry fears the imports may come in with heavy under-invoicing or false declarations to avoid duty. "This will result in imports getting to unethical traders and may have serious implication on the industry," he said.

The memorandum also stated that most of the tiny and small scale units have availed huge bank loans to upgrade and modernise their units and this sudden unavailability in processing will result in many of this account becoming NPAs.

"This is an extremely sensitive commodity and any sudden fluctuations will directly impact its survival," the memorandum said.

Write Comment
|

E-Mail
|
Facebook
|

Twitter
|

Print