KADRI ROCKS: New art gallery to open in the city on Sunday
Mangalore Today News Network
Mangaluru, Feb 16, 2019: Kadri Rocks, a new art gallery is all set to open its doors to the art lovers of the city from Sunday. The gallery will be inaugurated on Sunday, 17th February, 2019 at 4.00 pm. It is situated opposite Vijaya Clinic on Kadri Kambla Road, Mangalore.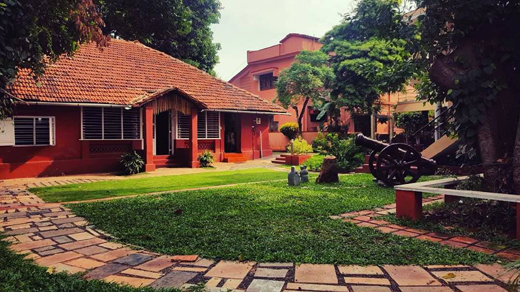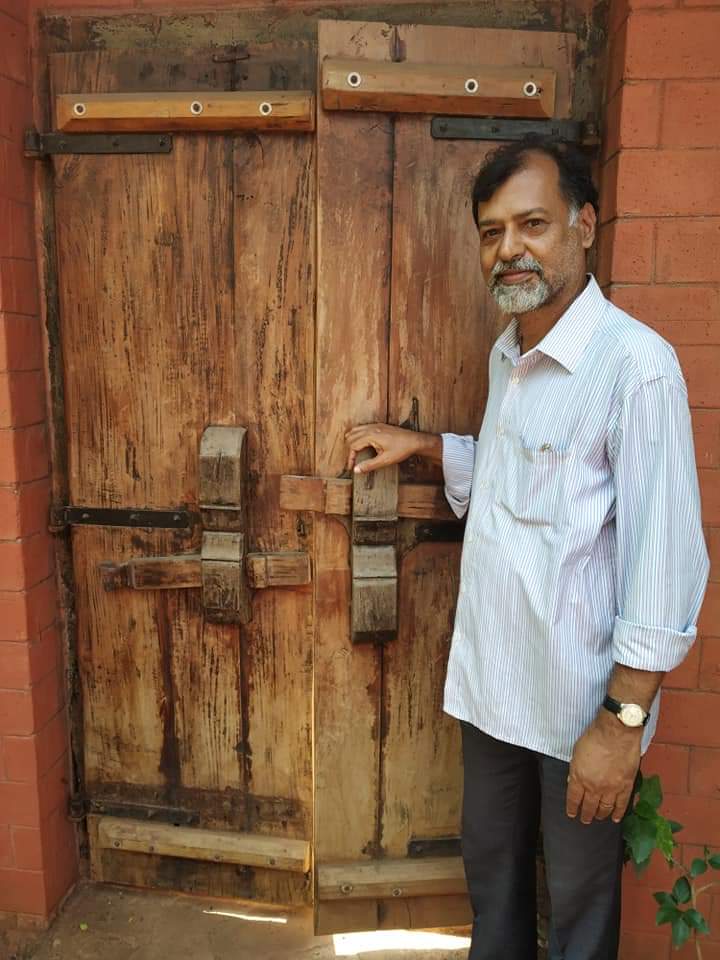 Mr. Adam Clapham, the British documentary producer and writer who has made Mangalore his home will be the chief guest. Mr. Purushotham Adve, renowned artist and curator will be the guest of honour.

The day will begin with an Art Camp, which is being organized by Karavali Chitrakala Chavadi (R) and other Artists from 9.00 am to 3.00 pm. The works produced during the art camp will be on display during the inauguration.

Kadri Rocks will be open to visitors on all week days from 10:00 a.m. to 6:00 p.m. The gallery displays painting and other works by professional and amateur artists and sculptors. It will also have display and sale of pottery and earthenware, handicrafts and artisan products. The premises will be available in the future for hosting art camps and art exhibitions, cultural and literary activities like book release functions, writers workshops etc. A nominal rent will be collected for hosting such events.

Kadri Rocks - Where Art and Heritage Meet

Kadri Rocks is housed in a century old heritage house owned by the D'souza family of Kadri Kambla for generations. It gained the name 'Kadri Rocks' in antiquity due to the presence of large rocks and boulders in the vicinity. The house, which presently stands on its own ground amidst spacious greens, has undergone extensive restoration activities to create its period ambience. It has been liberally retrofitted with various antiquities and heritage items sourced from similar houses of its era. Hence the tagline: 'Where Art and Heritage Meet'.

Apart from the restoration of the old house the entire compound has been brought alive with abundant greenery, lush green lawns, sculptures and showpieces, monuments and artifacts. On entering the compound, one is greeted by a beautiful sculpture of the Buddha sitting in deep meditation below a mango tree.

A prime attraction of the campus is an ancient wooden door rescued and restored from a fallen heritage house. A fountain and a fish pond with a wooden over bridge is yet another feature that appeals to the imagination. Other exhibits on the lawns include imitation cannon, a tall sculpted granite lamp, a mermaid sculpture and a vertical granite monument-fountain. Indeed visiting this place is like entering a museum.

Kadri Rocks Art Gallery is born out of the passionate efforts of Harsha D'souza, who decided to open the private sanctum of his family's abode for the noble cause of promoting art and culture in the city. He had been building up the place for the past four years. "This region is famous for its artistic and cultural heritage. People of our city are blessed with brilliant and creative minds. My objective in starting an art gallery is to nurture talent and provide an outlet for art to bloom," says Harsha D'souza, "Art can flourish only when there's an encouraging environment and also when there is a ready market for the output. If art becomes a sustainable profession then more talented people will get the confidence to pursue it on a full time basis."

Address:
Harsha Dsouza, Patron
Kadri Rocks, Opp: Vijaya Clinic
Kadri Kambla Road, Mangalore - 575002
Mob: 9880137989



Write Comment
|

E-Mail
|
Facebook
|

Twitter
|

Print