International Literacy Day 2016 celebrated with little angels
mangaloretoday
Mangaluru, Sept. 04 : Prasanna Technologies celebrated International Literacy Day 2016 in a meaningful way by spending time with chidren from government schools here on September 3.

UNESCO is celebrating International Literacy Day which falls on September 8 under the banner "Reading the Past, Writing the Future". This year marks 50th anniversary of International Literacy Day.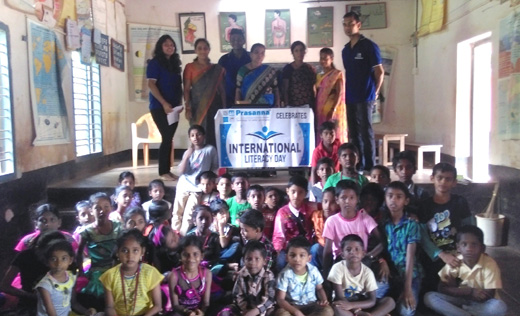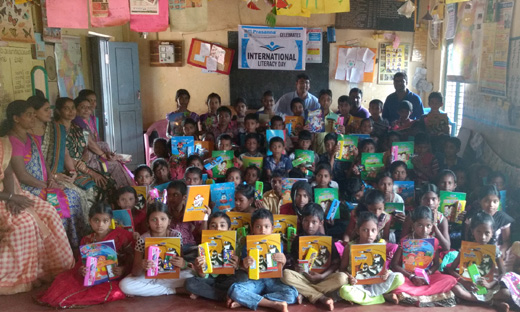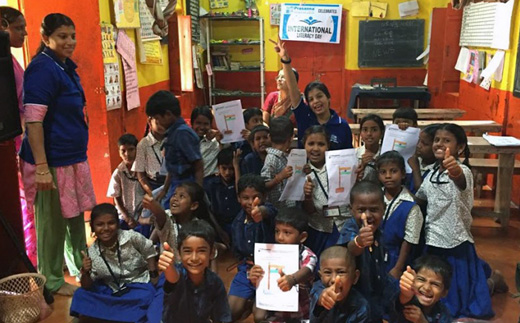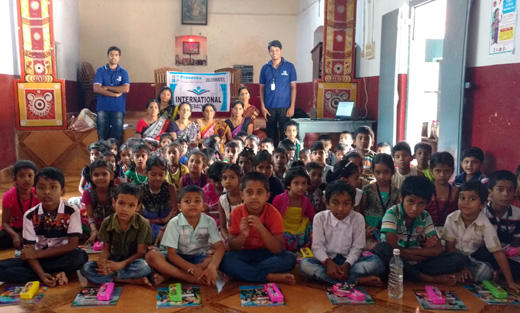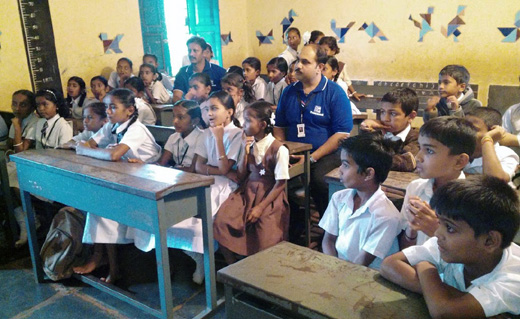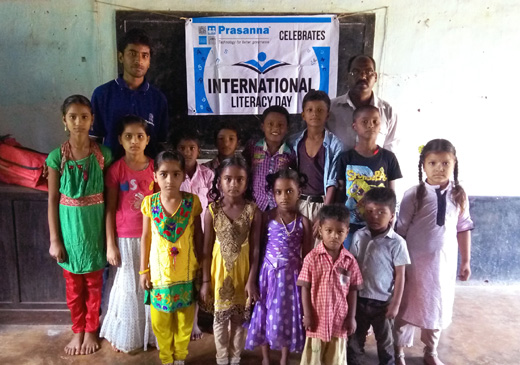 Prasanna Technologies along with its employees decided to promote the day to underline the significance of literacy for education in government schools across Karnataka. All the employees along with the management personally visited the government schools in rural areas on September 3 and have spent time with kids and teachers discussing the problem faced by them and also conducted value based activities, making them aware of the importance of education.

Every employee was designated some role or the other to ensure participation with team leaders for the specific project being different from those in the existing company structure. Scripting the content (syllabus), creation of graphics (for puzzles and activities), choosing the right activities for a 3 hour session to know children skills in analytical & logical reasoning, fund raising, arranging gifts, handling official correspondence and logistics were meticulously planned for the program which costs round around Rs 5 lakhs with major contribution coming from employees themselves.

Emphasis was also been given to help them improving the skill of problem solving, providing general knowledge, to know their skills in analytical & logical reasoning through simple puzzles. A well planned syllabus has been designed by the team by making an effort to understand what really those students need. This activity based learning has turned helpful in understanding problems faced by the children.

In the first phase around 130 government schools mainly from Dakshina Kananda, Udupi, Shivamogga, Bengaluru and Hubli were chosen to reach 10,000 students with two employees to coordinate activities in each government school. Around 250 employees supported by few volunteers were on a one day mission.

Accordingly techies set out on September 3 mornings as polling officers on election duty and reached their designated school well in advance to carry out the given assignments. As usual the day began at 9 am with morning assembly and progressed during regular school hours. An activity booklet of 25 pages was made specifically for the program which contained activities like drawing, picture puzzles, number puzzles and painting and few others. Techies donned the role of educators during the 3 hour period where sufficient time was allotted for children to carry out each individual activity.

Children and HM, Teachers were happy to see the new initiative by young corporates from Prasanna Technologies. School staff said that some companies do such activities but were never interested in understanding the school conditions/problems. But for the first time the Prasanna Technologies. Pvt Ltd. have taken such an unique initiative.


Write Comment
|

E-Mail
|
Facebook
|

Twitter
|

Print