Indian Nurse who took Australian royal prank call blamed herself, inquest hears
Mangalore Today News Network
London, Sep 12, 2014: An Indian nurse found hanging after a prank call from two Australian radio presenters about Kate Middleton's first pregnancy blamed herself for the embarrassing release of intimate details of the duchess's condition, an inquest heard on Thursday.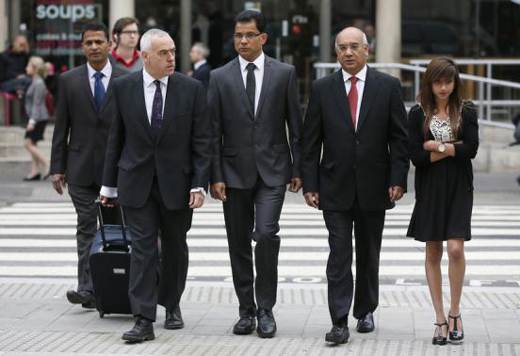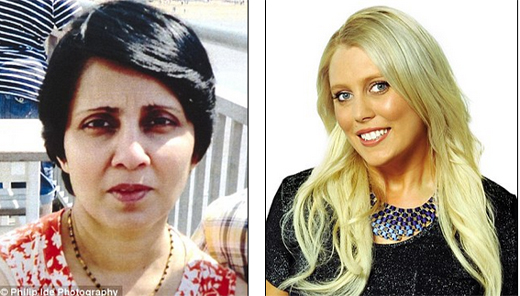 Indian-born Jacintha Saldanha, 46, was found dead in December 2012 in her hospital lodgings, a few days after she answered the call from Mel Greig and Michael Christian in which they had pretended to be the Queen and Prince Charles.

Saldanha put the call through to a colleague who disclosed details of Charles' daughter-in-law's condition during treatment for an extreme form of morning sickness in the early stages of pregnancy, making headlines around the world.

At the High Court on Thursday the colleague, who cannot be identified, said Saldanha had told her in an email afterwards: "It's all my fault and I feel very bad about this.

"I'm very upset and don't know what to do," it went on. "I accept the fault is mine. I should have checked before I gave the call to you so I'm at fault."

The colleague, who had looked after other royals in the past, said Saldanha had also been having difficulties with a colleague which had been playing on her mind.

She added the hospital had been supportive and no blame had been cast.

One of two DJs who made the call, Greig, appeared at the inquest to honour a pledge made to her family.

Sitting just a few feet away from the nurse's family at the hearing, said in a tweet she was prepared to answer questions "on or off the stand".

Greig wiped away a tear as the nurse's husband said his wife had been her usual happy self before the incident and that her family still miss her every moment.

The inquest began just days after it was announced that Prince William and his wife Kate are expecting their second child, with the duchess once again suffering acute morning sickness.

Last year, British prosecutors said the two Australians would face no criminal charges over the death of the nurse, a mother of two.

EARLY HOURS CALL

Greig and Christian, from radio station 2Day FM, made the prank call to London's King Edward VII hospital during a media frenzy that greeted news the Duchess of Cambridge was pregnant with her first child, Prince George, who was born last July.

The court heard on Thursday that the hoax call was made at about 5:30 a.m. London time, and was followed by four more calls from the station seeking permission to broadcast it.

Fiona Barton, representing the hospital, said the subsequent calls had almost certainly also been answered by Saldanha.

"If she did answer those calls ... it could only have added to the stress she was under when she realised this was a prank phone call made by a radio station," Barton said.

Saldanha's husband Benedict Barboza said his wife had been her usual happy, bubbly self before the incident. He said she was not suffering from stress and had no history of depression.

Fighting back tears and his voice choking at times, he said he and her two children "miss her every moment and will do so for the rest of our lives".

The radio's lawyer Maya Sikand told the inquest that Greig had offered to give evidence to help explain what happened.

The DJ had earlier announced in a tweet: "I made a commitment to the Saldanha family that I would answer any questions they have, on or off the stand, I'm here to uphold that promise."

Coroner Fiona Wilcox declined the application for Greig, who flew over voluntarily to be at the inquest, to take the stand.

But Wilcox added: "I understand Miss Greig may feel she has been unfairly blamed and for this she has my sympathy."

The inquest is expected to end on Friday.

Write Comment
|

E-Mail
|
Facebook
|

Twitter
|

Print