Indian Coast Guard celebrates 40th raising day in Mangaluru
Mangalore Today News Network
Mangaluru, Feb 1, 2017: Coast Guard Karnataka is celebrating its 40th Raising Day on Wednesday, the 01 February 2017 at its Mangaluru Headquarters. The maritime Armed Force has been serving the people of coastal State of Karnataka by providing safety, security to the State's maritime frontiers and also preparing as well monitoring issues of ocean environmental security.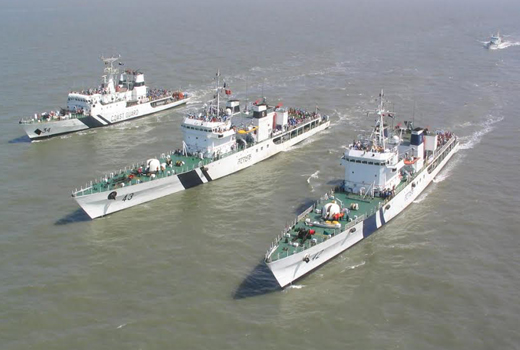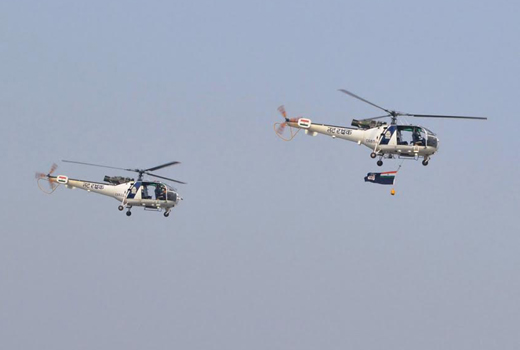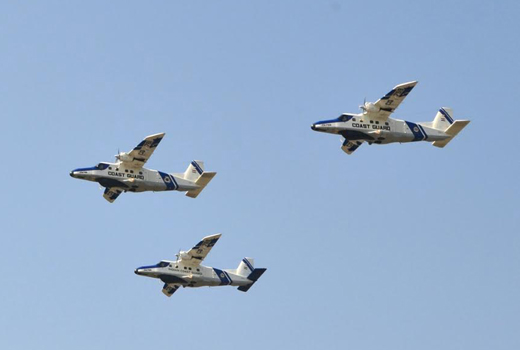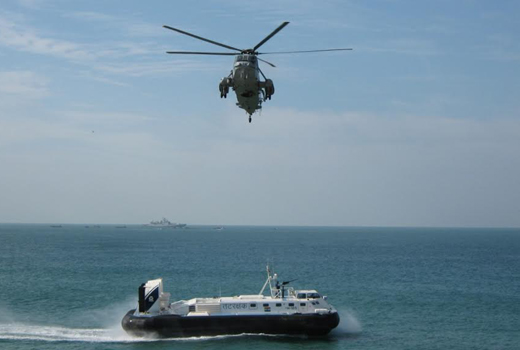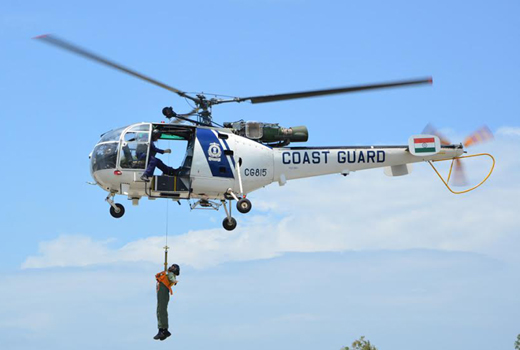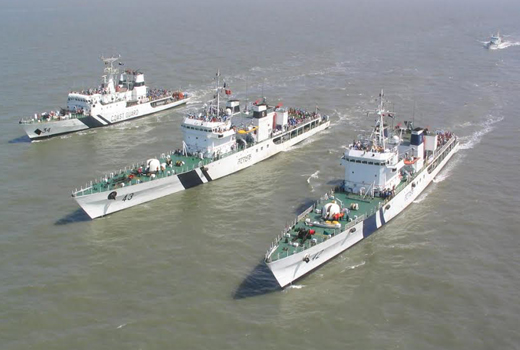 Coast Guard Headquarters, Western Region, Mumbai has declared Coast Guard Karnataka as "The Best Coast Guard Shore Unit" for its incessant approach and steadfast actions with 360o coverage for operations, infrastructure development and humanitarian services at sea over past one year.

The Honourable Prime Minister Narendra Modi during his first "Mann Ki Baat" on 29 Jan 17 for 2017, has acknowledged the monumental and awe-inspiring contribution of Coast Guard for the past four decades. He personally expressed his pride towards the service's scintillating contribution on national maritime interest and the aspects of ocean security.

Indian Coast Guard's mammoth success and growth lies in the sheer fact that began with mere two small corvettes and five patrol boats, whereas, today the service is omnipresent on National and International maritime domain with 125 ships, 62 aircraft, 42 shore stations and 11 air establishments. The Service has successfully attained the status as the fourth largest Coast Guard in the world and is persistent in her commitment to serve our nation and its countrymen.

The State of Karnataka has a coastline of 320 Kms and in close proximity to the Lakshadweep and Minicoy Islands. The presence of international ships, diversified maritime community and fishermen warrant alertness from all maritime security agencies and ocean stakeholders.

Coast Guard Karnataka has taken considerable steps to safeguard the State's maritime borders. Apart from multiplying the sea going force level by adding in repertoire advance offshore patrol vessel Shoor, Coast Guard Air Enclave (CGAE) was also inaugurated on 10 Sep 2016 at old terminal building of Mangaluru International Airport, Bajpe. The air assets boosted the maritime performance of the service enabling swift response to maritime contingencies to greater ranges and ensuring faster reach.


Coast Guard persistent teaming up with other stake-holders like Navy, Coastal Security Police, State Police, Customs, New Mangalore Port Trust, Karwar Port, Old Mangalore Port, CISF etc for inter agency support, exercises, intelligence sharing and various operations have earned distinctive individuality and reliance. The ability to connect coastal populace and fishermen of Karnataka as a humane service, Coast Guard has built confidence in them. The fishing community has also been reciprocating as 'eyes and ears' at sea by providing inputs as and when available. In addition, the Service has setup electronic surveillance at crucial points that has transformed the coastal safety and security.

The "Do Before Die" attitude of Coast Guard Karnataka has resulted in saving 70 lives in 16 search and rescue operations and undertook 02 medical evacuations during the year 2016. Some of the important rescue efforts includes saving of 07 fishermen from fishing boat Siddi Lakshmi off Karwar, assistance to fishing boat Bhagya Nidhi which was in distress due to flooding, rescue of tanker MT Infinity-1 with 14 crew, midnight evacuation of a Filipino crew from MV Eagle Strait off Mangalore, recovery of an adrift wave rider buoy belonging to National Institute of Oceanography, towing of stranded fishing boat Sowmya with 08 crew to Malpe, rescue of 05 fishermen from distressed fishing boat Amma near Bhatkal and rescue of 07 stranded fishermen, which were hanging on a rock near Malpe. As a gesture of mutual support, Bravery Awards along with cash prizes were given to 04 Karnataka fishermen for their heroic act of contributing towards saving seven fishermen of their own fishing community at Bhatkal fishing harbour.

Deputy Inspector General KR Suresh, TM, The Commander, Coast Guard Karnataka addressed the Officers, men and civilian employees on the occasion of CG Raising Day. The Commander stated that, "Coast Guard Karnataka has instilled faith in the heart of the coastal community and fishermen of Karnataka only because of the dire commitment to protect our sovereignty and save innocent souls at sea at all costs with utter disregard to one's own life.
The daunting and challenging tasks at sea in all situations have seemed simple because of infallible attitude, professionalism and patriotism shown by all of us. Today, we must pledge to multiply our efforts and strive to sharpen our alertness to matchless standards for the cause of national ocean security".

Coast Guard Karnataka takes pride in ensuring safer seas along Karnataka coast and re-dedicates itself in the service of the state of Karnataka and the people of Karnataka.


Write Comment
|

E-Mail
|
Facebook
|

Twitter
|

Print