Honey, organic mela attracts crowds like bees
Mangalore Today News Network
Mangaluru, Feb 12, 2017: The two-day honey-cum-organic mela organised by the Department of Horticulture began at Kadri Park on Saturday.
Apis melipona and Apis Cerana Indica species of live honeybee colonies were kept on display, besides different equipment, exhibition-cum-sales of honey, information on its medicinal values, different beverages and medicines made using honey were available at the mela.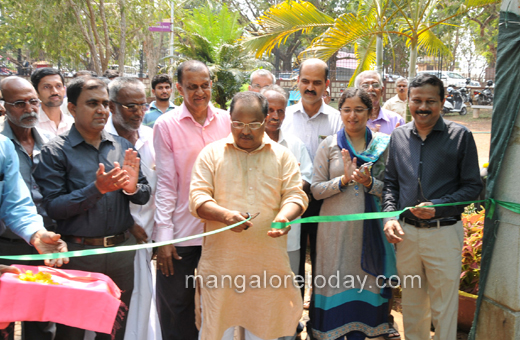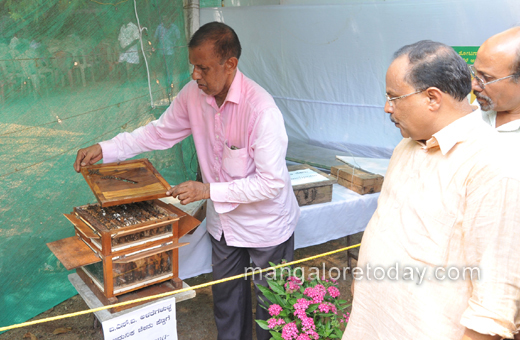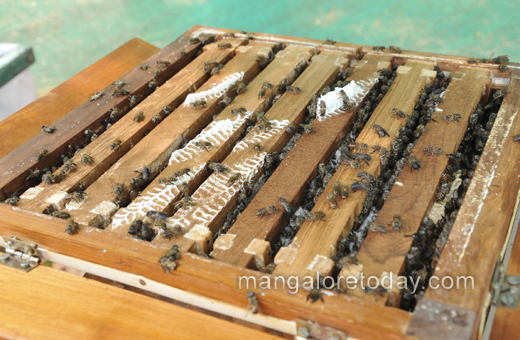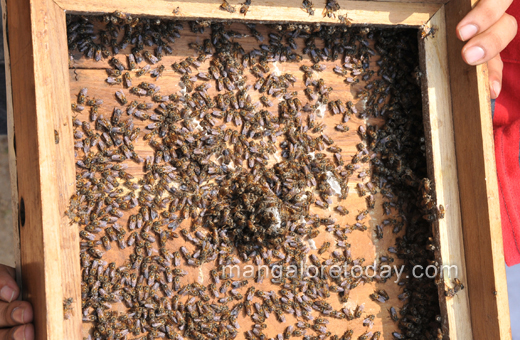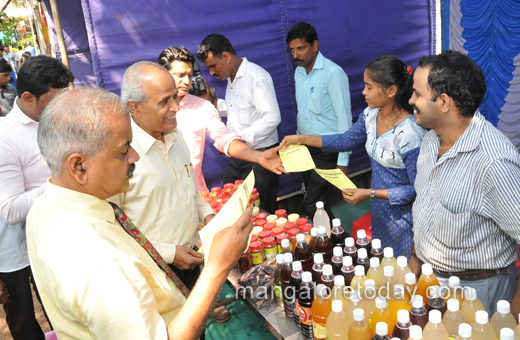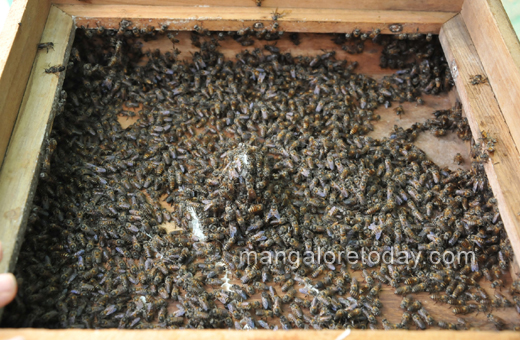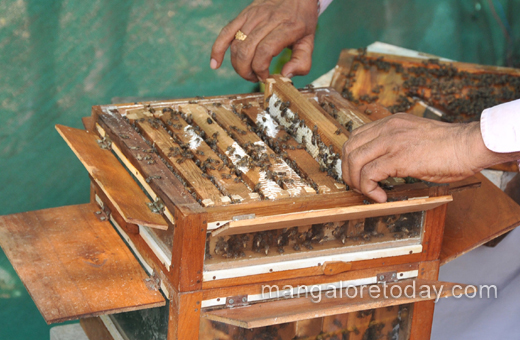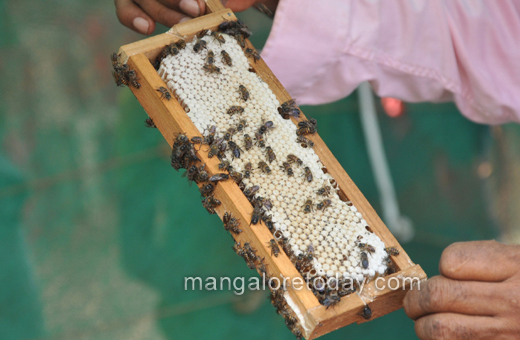 A stall put up by Ramanna, who had come all the way from Halegate in Sullia taluk, with different sizes of bee hives was one of the attractions at the venue. Ramanna said that he has been supplying bee hives to different parts of the district and is engaged in its preparation for the last 10 years. He said he will prepare bee family transportation box, eight frame fibre beehive, four frame wooden beehive and six frame wooden beehive. "There is a good demand for beehive and the price varies from Rs 1,200 to Rs 2,500 depending on the number of frames in the hive. The hive will be used for rearing only Thoduve species of bee and not Bumblebee. In fact, the honey can be collected from honeycomb only in the month of March. If the beehives are kept in a place surrounded by gardens, then the production of honey increases due to pollination. Honey can be collected once in a week from the hive," he explained.

Wooden beehives are known for their rigidity and strength and can last for 10 to 15 years depending on its maintenance by the user.

Hornet comb, model of bee hives, PVC model bee hive, honey comb and various equipment for extraction of honey were on display. The Department of AYUSHis creating awareness among the people on how to use honey as a cosmetic product. SDM College of Ayurveda and bee keepers from Puttur Jenu Saka-nikegara Sangha have put up stalls. Ayurveda College students have prepared honey, ragi and wheat honey delight sweets. Coorg Honey, honey collected from Western Ghats and unifloral honey from Kashmir are on sale.The mela will continue today, Feb 12, Sunday.

Write Comment
|

E-Mail
|
Facebook
|

Twitter
|

Print