Heatwave: Itís boiling! Mangaluru is reeling under hot Sun.
Mangaloretoday.com
Mangaluru, May 26: Everyone in Mangalore and Udupi has been complaining about the unbearable heat for the past couple of days and the heatwave is forcing people to stay indoors. Even Air conditioners have proved to be useless. The cities recorded the highest temperature of 37 Degrees Celsius today. Be prepared for the worse in the days to come. Sudden jump in the day temperatures over the last two days, coupled with power cuts every now and then has made life miserable in the city.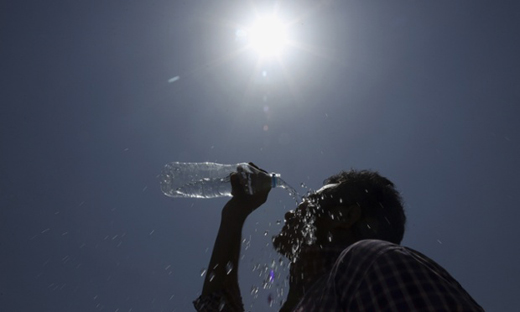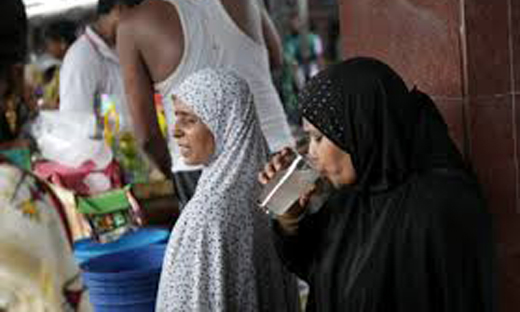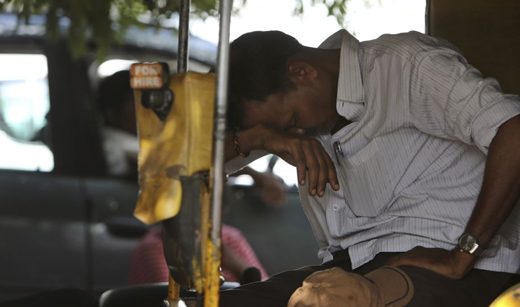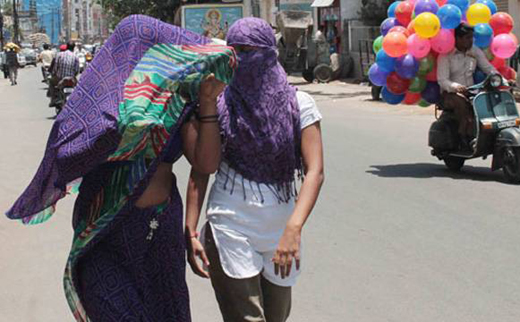 Other parts of the district are also reeling under heat-wave conditions. Puttur recorded the highest temperature of 38 degrees Celsius and Udupi is also recorded the highest temperature of 37 degrees yesterday. Poor monsoon, deforestation, disappearing green belt, High rise buildings and increasing air pollution are major contributors for the boiling summer, an IMD official said.

The situation is worst in north Karnataka. Though no deaths have been reported from the region, there is no respite from the heat. The worst hit seems to be Bidar where the temperature is almost 44 degrees Celsius.
Over 900 people have died due to heatwave across India in the last five days, with most deaths reported from the south-eastern states of Andhra Pradesh and Telangana. Temperatures are rising all the parts of India with maximum temperatures touching 45.5 C.
Beat the heat: A ready-reckoner on keeping cool

As the heat toll crosses 500 and temperatures are predicted to remain well over 45 degrees Celcius all week in many parts of India, be prepared for heat-related emergencies such as dehydration, heat cramps, heat exhaustion and heat stroke.

Sweating leads to excessive loss of salt and minerals, causing the body to dehydrate severely and causing problems.

Heat exhaustion: Caused by excessive water loss due to extreme heat exposure.
Symptoms: Weak, rapid pulse; low blood pressure; headache; nausea; dizziness etc
Cure: Move to a cooler area, preferably in an air-conditioned environment and drink wate

Heat stroke: The body can no longer regulate its temperature, which makes it to rise rapidly. It's a medical emergency that can kill.
Symptoms: High body temperature, dry skin with no sweating, rapid and strong pulse, headache, dizziness, nausea, disorientation, unconsciousness
Cure: Rushed to the nearest hospital

Heat cramps: Occurs when intense physical exertion causes electrolyte imbalance in the body
Symptoms: Cramps in the abdomen, calf or thigh muscles
Cure: Drinking fluids – water, buttermilk, coconut water and lime water -- helps
How to protect yourself from summer heat:

* Avoid peak sun hours between 12pm and 3pm
* Increase fluid intake to 3-4 litres a day
* Drink cool, non-alcoholic, non-caffeinated beverages. Alcohol and caffeine tend to dehydrate
* Avoid very cold liquids as they may cause stomach cramps
* Drink water through the day even if not thirsty. If you're thirsty, it means the body is already dehydrated
* Drink a glass of water before stepping out
* When outdoors, have at least a glass of water or juice every hour
* Munch on food with high water content, such as watermelon, pineapple, cucumber etc
* Take a cold shower or bath if you feel very hot
* Wear loose clothes made of natural fibre
* Avoid strenuous activity during the day
* Use an umbrella or cover your head with a hat or a wet handkerchief when stepping out
* Apply sunscreen about 20 minutes before going out in the sun
* Use a spectrum sunscreen that protects against both UVA and UVB rays and has a SPF (Sun Protection Factor) of 15 or higher, even on cloudy days
* If you exercise, take a sip of a mixture of lemon water, sugar and salt every 15 minutes



Write Comment
|

E-Mail
|
Facebook
|

Twitter
|

Print