Hangyo bags 6 National awards for best ice-cream
mangaloretoday news network
Mangaluru, November17 : Hangyo Ice Cream ISO certified one of Karnataka's fastest growing ice cream brands won six awards in the 'Great Indian Ice Cream Contest 2017 including Two Gold Medals for its Standard Vanilla Ice Cream and Cool Kids in the kid's category. This category is coveted because it is judged by a panel of children which was held under the aegis of DuPont and Indian Dairy Association held on November 15-16, 2017 at Gurugram.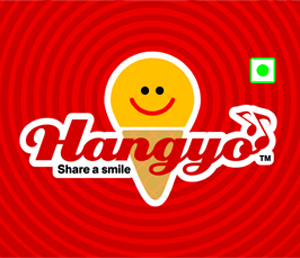 Pradeep G Pai Managing Director Hangyo Ice Cream Pvt Ltd said "The haul of awards includes Two Gold Medals for Standard Vanilla Ice Cream and Cool Kids in the kid's category, 3 Silver Awards in Best Chocolate Category, Mango Sorbet in the Sorbet Category and the Most Innovative in the Innovative Category. Bronze Award in the Standard Vanilla Frozen Dessert Category. Hangyo Ice Cream won 6 Medals in most of the Categories."


"In spite of Hangyo Ice Cream being one the most recent entrant into the established Indian ice cream market, Hangyo Ice Cream has introduced an astonishing rangeof ice cream products across all categories in various consumer age groups, taste profiles and price points. We take this opportunity to thank all those who have been a part of this wonderful journey and continue to do so. We are overwhelmed that our 15 years of hardwork and relentless efforts are recognised and appreciated." Mr. Pai said.

This annual contest is organized to challenge ice cream manufacturers and producers to present their best products for popular choice awards. 103 participants across India participated in the event and competed in six different categories. The contestants had presented nearly over 300 samples for the contest.

Nitin Kulkarni, Vice President (Operations), Hangyo Ice cream said "We are honoured to win such a large number of awards in the prestigious Great India Ice cream Contest 2017. It is particularly gratifying to receive the Gold Medal in the Standard Vanilla Ice Cream Category and Kids category since it was kids who were the judges in the panel. There cannot be better recognition for any ice cream brand than to be chosen as the best ice cream by such discerning consumers as judges!"

The ice cream varieties were primarily judged on their flavor, aroma, texture, body, and in presentation. A panel comprising representatives from the ice cream industry, members of the Indian Dairy Association, and technical and innovation experts from DuPont, judged the event. The annual contest was open to all manufacturers of ice creams and frozen desserts in India.


Entries are ranked in the following categories:


• Best Standard Vanilla Ice Cream
• Best Standard Vanilla Frozen Dessert
• Best Chocolate Ice Cream or Frozen Dessert
• Koop Kids Category (judged by a panel of kids)
• Best Premium Ice Cream
• Innovation Category


The jury panel included renowned industry experts from leading dairy, beverage and food companies. Product innovativeness, potential to be successful in commercial market and technical skills used in product development laid the foundation for selection of winning entries. A panel of approximately 15 children who are kids of DuPont Nutrition & Health employees in India evaluated entries in the 'kool kids' category. Judges for the event included luminaries from the Indian ice cream industry, as well as a panel of approximately 15 children.


About Hangyo:

Multitude of awards, a bastion of quality, a wide range of products, a hundred crore Company; a brand that turned into a legend in double-quick time. Hangyo- share a smile holds the pride of being a brand as iconic as ice cream.
20 years ago, in 1997 when Mr. Pradeep Pai currently the Managing Director, Hangyo Icecreams Pvt Ltd lwith a dairy brand Srikrishna, tasted a kind of twist ice cream on his visit to Australia and having drawn inspiration from there embarked on the journey of realising the ice cream dream- Hangyo was born. Hangyo's spectacular journey began with an independent ice cream outlet at Saibeen Complex on a Christmas Eve in the small town of Mangaluru, which first served the 'Softee' that was an overnight sensation and success capturing the imagination of the ice cream lovers though frozen delights and innovative flavours. The humble beginning gave the brand the confidence and today Hangyo touches 7 states taking many by surprise.
Like the 'Music for the heart and food for the soul', Hangyo presents a world of delight. This is fulfilled with notes of romance and symphony of taste represented by the waves in the logo. At Hangyo taste buds are nurtured to infinity as the waves lap one's tongue in 'fantasea' of myriad flavours. As the ice cream business roared, there was no looking back for Hangyo. With state-of-the-heartmanufacturing plants spanning the undivided Dakshina Kannada District Hangyo has earned 152 channel partners, 1.5 million customers who vouch for the brand, 200 franchisee parlours, 60+ hangyo shoppee's in the last 15 years and looking for a positive future ahead.
Hangyo believes in delivering quality in line with the expectations of the consumers and for this the brand even goes an extra mile. It has taken a lot to bring this spectacular brand to what it is today. The penchant for the best taste will not fail to guide the very creative RnD team. A dynamic team and an efficient work force is the sole reason behind the success of the most sought after frozen delight-HANGYO. The affinity for experimenting and a positive spirit fits perfectly into the company's slogan "share a smile". The achievement has surely come from climbing onto lonely heights! Now having reached a formidable length, any competition seems like a distant figure on a long highway.
Hangyo has its taste relished in all Southern states of India , sharing smiles across towns and villages whose exotic names have been an inspiration. They also plan to streamline their products into areas which have not been ventured into by big players. From the early beginnings to a 'hundred crore, brand, Hangyo's journey has come a long way and is becoming a national brand. The brand vouches for Purity, Perfection and Nutrition that forms the milky constellation. We created ripples on day one and today is not just any other day with millions of Indians lap up our sincerity. Hangyo is today a brand to reckon with. This long journey has been just as exciting and delightful as the Brand itself. Still is.



Write Comment
|

E-Mail
|
Facebook
|

Twitter
|

Print