Halasu Habba: Pilikula Nisargadhama upbeat with jackfruits galore
Mangalore Today News Network
Mangaluru, July 17, 2016: 'Halasu Habba', jackfruit mela organised by the DK District Administration, Krishi Vigyan Kendra, Departments of Agriculture and Horticulture and Pilikula Nisargadhama was inaugurated on Saturday, July 16 at Pilikula.

Mangalore University Vice Chancellor Prof K Byrappa, inaugurating the two day fest, stressed the need for setting up a Jackfruit Board to promote the fruit in the State.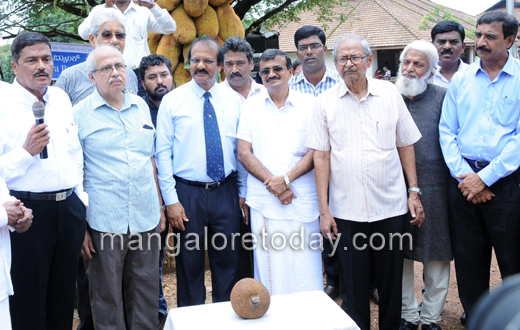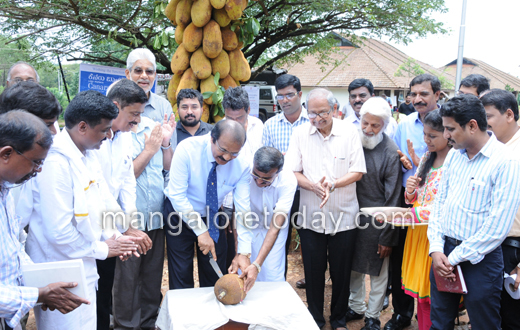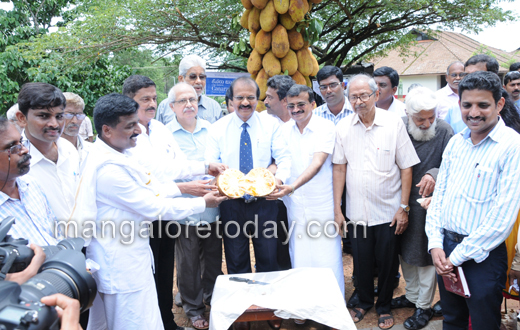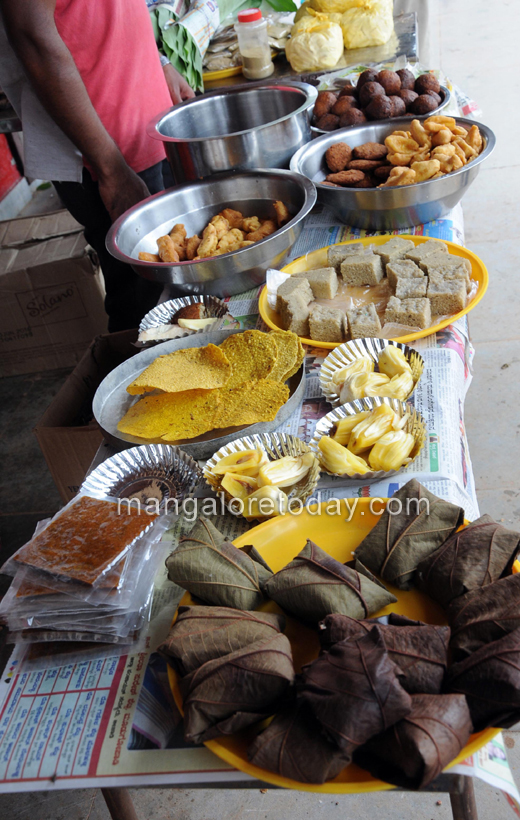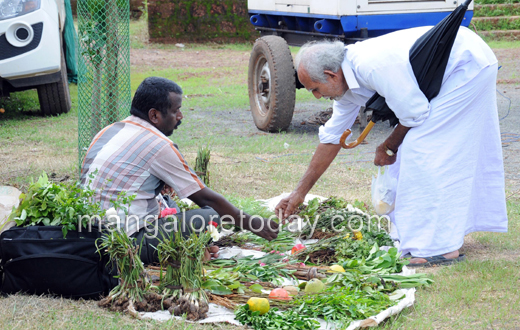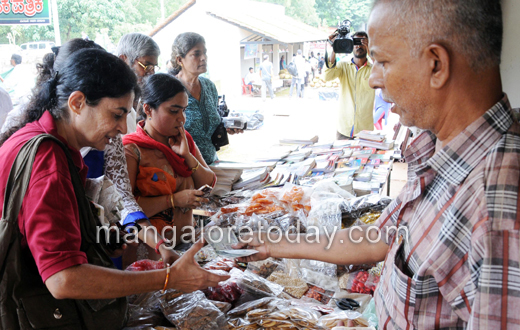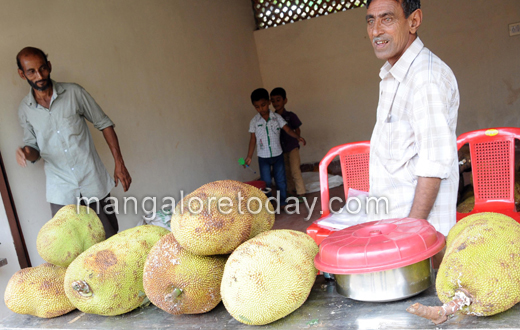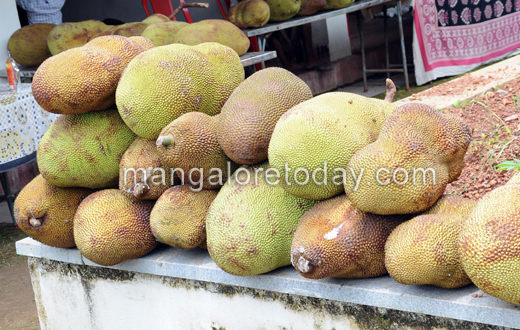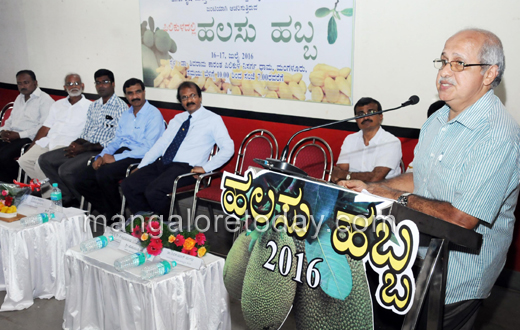 Prof Byrappa said that the state government should support the cultivation as well as the export of the fruit. He stated that the promotion of export of jackfruit will benefit the people in rural areas. "Jackfruit, which is rich in nutritional value is the poor man's fruit. Jackfruit is often called the kalpavriksha for its many uses," said Byrappa. The VC also stated that the value-added products of jackfruit should be promoted.

The demand was such that the youth from Tumakuru and Doddaballapura had sold over 60 jackfruits by afternoon. One of the sellers said that he gets the fruit from Thovinakere, Tumakuru. "There is a demand for 'Chandra Halasu' since it is very rare in the coastal belt," he said. The public also savoured the long-forgotten dishes made out of jackfruit.

A Vamanjoor seller was seen selling the local variety of jackfruit for Rs 150 per fruit. "There is a good demand for the local variety as well. At least 15 jackfruits were sold within two hours," he said. Suhas and his mother from Puttur sold jackfruit kesari bath, masala puri with jackfruit happala and semige made of tender jackfruit, jack seed burfi, laddu, happala, masala dosa made of jackfruit, jackfruit halwa, palav made of tender jackfruit and payasa. All these delicacies are seasonal.

One enterprising lady, sold dosa made of tender jackfruit bulbs preserved in salt water along with mango chutney, 'halasina gatti,' payasa, 'gaarige.' "Normally, I sell pickles and happala. However, during the jackfruit season, all these delicacies are prepared and there is especially a good demand for dosa," he added. Shri Chaitanya Sthree Shakthi Sangha from Heepanahalli came up with 'Halasinabele chips' (jackfruit seed fry), a special roti made of sugarcane juice and rice flour (a famous dish in Sirsi, Siddapura and Yallapura), along with happala, chips and other delicacies. Ice cream made of jackfruit was also on sale.

Farmers from Doddaballapura had brought along Chandra Halasu, Shivarathri Halasu and Rudraksha Halasu. A man from Sakharayapattana was seen selling jackfruit mambla and jackfruit seed powder which can be used along with dosa batter to get a taste of jackfruit in dosa. Jackfruit seed dal was also available to be used in sambar.

Jaffe powder made of jackfruit seeds as well as the jaffe drink was also in good demand. The mela highlighted the commercial and nutritional importance of jackfruit.

Write Comment
|

E-Mail
|
Facebook
|

Twitter
|

Print