Govt trying to hide source of Covid-19 infection in Mangaluru, alleges P V Mohan, KPCC
mangaloretoday
Mangaluru, May 16, 2020 : The state government by seeking more time to find the source of the Covid-19 infection in Mangaluru which is spreading to other places, is trying to hush up the entire case, alleged KPCC Spokesperson P V Mohan.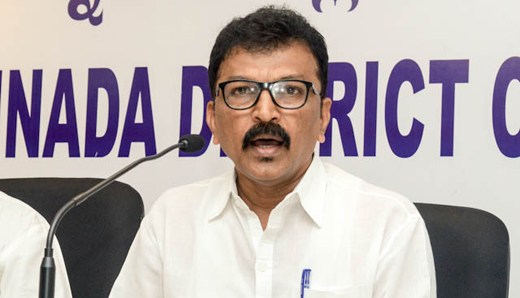 "There is a BJP link to the Corona infection reported from Bantwal and similar is the case with the Corona infection of Nanjangud. It may not be wrong to term this as Corona Kesari. The Congress alleges that an attempt is made to pass the blame on others to hide the truth," said P V Mohan.

"People will believe only if there is an impartial probe. The Government has appointed a high level officer to probe the Nanjangud Corona infection case. The Congress demands that an investigation should also be launched on the same lines in Dakshina Kannada district where too there is much suspicion among the public on the source of infection," he added.

"The investigation needs to be done from the grassroot level. This is not possible by health officials. They have already filed an interim report. People will know the extent of political interference in the investigation if they see the report," he said.

P V Mohan also alleged that the government was not evincing interest in bringing back poor workers from the coastal district who are working in other towns and districts and are stranded due to Covid-19 crisis. Even the local MP who is also the state BJP President and the MLAs are not putting in efforts, he alleged and urged the MP to immediately assist the migrant workers of coastal origin in Maharashtra and initiate measures to bring them back to the district.

Write Comment
|

E-Mail
|
Facebook
|

Twitter
|

Print