Govt hospitals in Mangaluru Udupi on alert, private hospitals closed today
Mangalore Today News Network
Mangaluru, Nov 03, 2017: With the Mangaluru chapter of the Indian Medical Association extending its support to the day-long bandh called by private hospitals today, Nov 3, Friday, health department officials of Dakshina Kannada and Udupi. assured the people that the government hospitals were prepared to handle any additional needs of the sick.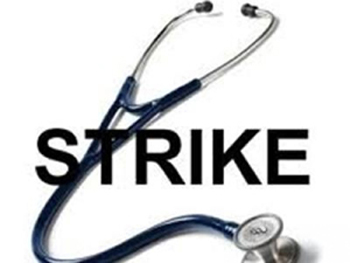 Patients in M'luru, will have to knock on the doors of the 126-year-old Wenlock Hospital for emergencies. The hospital superintendent Dr HR Rajeshwari Devi told media that the government had directed doctors and other personnel to not take a leave today. "According to a government circular, we have been asked to function to our full capacity. It has also mandated that staff members do not apply for leave. At Wenlock Hospital, we have 18 specialists and other supporting staff and are fully prepared to handle emergencies. I have directed all branches including outpatient, inpatient, ICUs, laboratories and pharmacies to be alert, and attend to all patients," she said.

The hospital received around 1,000 patients in the out-patient facility on average. "We have a memorandum of understanding with the Kasturba Medical Centre (KMC) hospital, and I have asked the authorities there to continue emergency services without interruption today, Nov 3, Friday," Dr Rajeshwari said.

District health officer (DHO) Dr Ramakrishna Rao said that all 65 public health centres and four taluk hospitals in the district to be prepared. "It's not possible to depute additional doctors since all private hospitals are supporting the call to strike work by the IMA. The health department has 46 specialists. 70 MBBS-qualified doctors, 159 nurses and 78 lab technicians at our PHCs and taluk hospitals," Dr Rao said.

No service for 24 hours : President of the Nursing Homes & Hospital Management Association, Mangalore, Yusuf Kumble said, "All hospitals across the state will remain closed for 24 hours from 6am on Nov 3, Friday. This is to protest the implementation of the Karnataka Private Medical Establishments Act. The government has failed in providing quality healthcare at its hospitals and nearly 80% of the population relies on private institutions. They are trying to please people before the election by penalising the medical profession and hospitals," Dr Kumble said. Voicing his reservations over the changes to the KPME Act

In Udupi-Staff of all govt. hospitals to duty : With all private medical establishments closed on Nov 3, Friday on a call given by the Indian Medical Association in protest against the Karnataka Private Medical Establishment Amendment Act 2017, the district administration has asked all medical and paramedical staff to report for duty to take care of health emergencies.

Udupi DC Priyanka Mary Francis told media that all government hospitals and health centres would function in the district and attend to sick calls. All the medical and paramedical staff had been told to report for duty and not to take leave, she said.

Madhusudhan Nayak, District Surgeon of the District Government Hospital, said that all specialists, doctors, nurses and paramedical staff had been told to report for duty on Friday.

They had been told to remain in the headquarters from 6 a.m. on Friday to 6 a.m. on Saturday. As many as 20 specialists would be on duty in their respective departments during this period at the District Government Hospital. Udupi. Two doctors would be on duty in the Emergency Ward. Nearly 60 nurses, laboratory technicians and other paramedical staff too would be on duty at the hospital, he said.

Though all private medical establishments were going to shut down, the IMA had made an exception in the case of the Emergency and Trauma Department of the Kasturba Hospital in Manipal. It would function as usual to deal with emergency cases in the interests of patients.

Write Comment
|

E-Mail
|
Facebook
|

Twitter
|

Print