Former Rector of St. Aloysius College, Fr. Ronnie Prabhu no more
Mangalore Today News Network
By Mahesh Nayak with inputs by IJS Saldanha Shet
Mangalore, Aug 18, 2015: Father Ronnie Prabhu, former rector of St Aloysius educational institutions in the city has died in Bangalore. He was aged 75. He had been diagnosed with abdominal cancer in January this year and had been critically ill for the last few days.

He was being treated at St Philomena's Hospital, Bangalore. It is learnt that yesterday, after the doctors lost hope, he was discharged and shifted to Loyola Home at Indian High School, Bangalore, where he breathed his last this evening.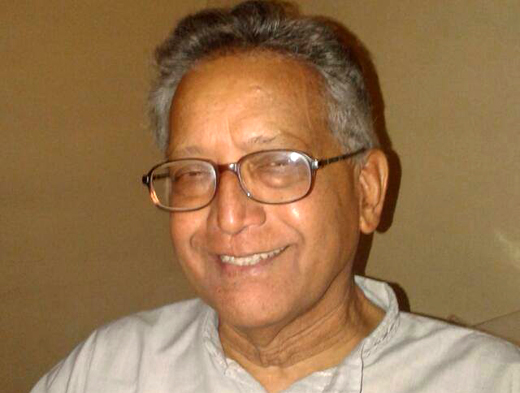 Father Ronnie Prabhu was born on 9th April 1940 in Mangalore and was educated at the very St Aloysius institutions where he went on be a very popular rector. Having decided to become a priest, he joined the Society of Jesus in 1957 and was ordained in 1970.

A brilliant student all his life, Father Ronnie Prabhu had his Masters Degree from Karnatak University Dharwad without an Under Graduate degree, which was quiet an achievement!

He was always fond of children and the youth and hence has chosen to join Society of Jesus for his priesthood as it would give him an opportunity to work in the field of education. Apart from St. Aloysius Institutions where he served as Rector during late 70's and early 80's, he also served as the rector of St Joseph's College, Bangalore, Mount St Joseph Training College for Jesuits, Bangalore, as Provincial of Karnataka Jesuits and as president of the Karnataka Jesuit Educational Society.

He had returned to Mangalore in 2007 to serve as the director of the Fatima Retreat House at Jeppu for five years until once again reverting to Bangalore in 2012 to work as the as the PRO of Bangalore archdiocese.

In the field of spirituality, he has served as director of the Jesuit Retreat House, Dhyanashrama in Bangalore and as director of Fatima Retreat House in Mangalore. He also made yeoman effort to produce and present a TV programme named 'Daivik Sakat' in Konkani on local channels V4 Media and Namma Udupi. The programme dealt with life issues, on faith and family life. The programme included hymns, a talk on a specific theme and prayers. Reputable spiritual speakers were also involved in the programme.

Fr Ronnie has long had an interest in different religions and has attended courses in Hinduism, Islam, Jainism and Buddhism, and has developed a deep regard for these religions. He is an ardent promoter of inter-faith harmony and understanding, and is intimately associated with the inter-religious harmony group at Ashirvad in Bangalore, and also Dharma Samanvaya, Mangalore.

His focus was on value education and developing in students a broadminded outlook that accepts everyone as brothers and sisters. He is always comfortable with human rights matters too. During his tenure at St. Aloysius, he would often take up moral science and catechism class for the kids. His would also conduct orientation programme, personality development programmes, meditation and prayer sessions.

His inter-religious themes and secular prayers based on Sanskrit and Indian themes had character building effect on the students. His famous perpetual smile which never seemed to leave his face and his readiness to interact with the school kids made him one of the most popular Rectors in recent times. Due to his friendly nature, even the smallest child would feel comfortable with him. On the other hand he was also known to be an able and firm administrator under whose watch the institutions celebrated its Centenary year in 1980 and later grew by leaps and bounds.

On turning 75 in April this year, his friends and well wishers had organized his Platinum Jubilee celebrations at Ashirvad, Bangalore. It was also only last week that he had been nominated for the IIPP Award for 'Outstanding Community Leaders of Manglore', a recognition established by US based entrepreneur Max Rasquinha, which he was to receive sometime this year.
His demise is a great loss to the field of education and he will be dearly missed by his students.


Write Comment
|

E-Mail
|
Facebook
|

Twitter
|

Print