Filmmaker Paranjoy Guha Thakurta inaugurates 2-day media fest 'Beacons'
Mangalore Today News Network
Mangaluru, Oct 04, 2018 : "We have a different kind of 'emergency' prevailing today than that we had during Indira emergency... With the emergence of internet-led media; the traditional media landscape has changed drastically... Their dependency on the government and corporate advertisements has further increased the proliferation of media with misinformation and fake-news, prominent journalist, political commentator, author, and a documentary filmmaker Paranjoy Guha Thakurta speaking at the inaugural of sixth edition of our two-day media fest- 'BEACONS' on Thursday.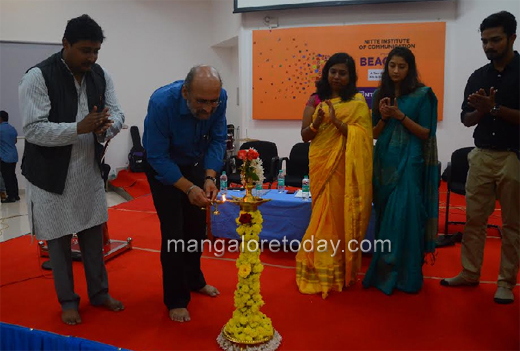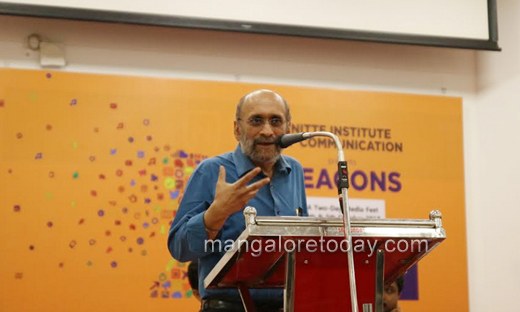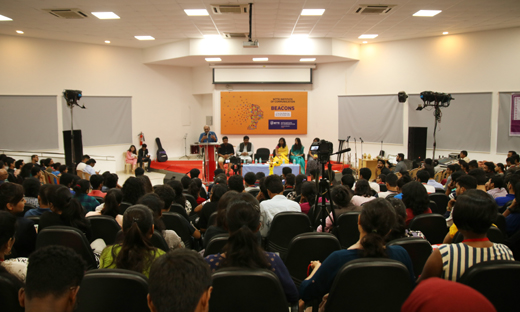 According to the 41-year old journalist, Internet has not lived up to the expectation that the people had initially thought. "It is controlled directly or indirectly by six corporate's in the world who decides what people read and access to. Internet is influencing people, besides information, it is also used to spread hatred, divide or even drive someone to commit suicide," he said.

Thakurta said that the emergence of internet has acted double whammy for traditional media especially after 2008 global recession. "It forced the media industry to re-draw their revenue model since it impact their earnings (for the former subscription based model). Without advertisement instead of Rs. 4, a newspaper will cost you Rs. 40. "Internet makes you want everything for free. But who pays for the same?," he questioned. He added since the readers are not ready to pay for the news, the newspapers had to turn upto Corporates, government or advertisement agencies for revenue. "But in the process there are are good chances that the people also end up getting trash. Media has been proliferated by paid news, misinformation, disinformation, fake news or even they can even fall for propaganda," he said.
He also said that those promoting trolls target media graduates who find little or no opportunity in the mainstream, and for few thousands of rupees, a mobile phone and laptop they hire them and make them to target any political or public figure with online abuses...Since the identity on the internet is anonymous, even otherwise polite looking male or a female can turn vicious online abusers when their identity is concealed," Guha said.
"At least 30 innocent people are lynched by mobs, because of false information or fake news on their religion, caste or dietary preferences or personal choices orientation. Some of them are being followed by the powerful people including Prime Minister of the country," he added. Speaking on the capability of the internet, Guha said that Internet has enabled for agencies to change from the earlier targeted surveillance to undertaking mass surveillance and there is so much server space to record every persons life to death.
Addressing the audience query on political trolls, Guha said that anonymity given the social media troller's a blanket to conceal their identity. "Trolls are those who do not disclose the identity they hide behind anonymity... These troll attack are carried out by bots, but their victims are real people. A person is being trolled may complain, but the subject of statement used by online attackers maybe subject to dispute, and the online moderators may not be able to act against them," he said. While concluding that the print media has not entirely evaporated from India and China, unlike the western counterparts, he added that people are spending more time on the internet needing that print reading. However people have to get-back their reading habits, to avoid falling trapped to misinformation.
HOD of the department, Raviraj Kini and Beacons faculty coordinator Wilma and Manya Venkatesh, Cultural Coordinator Rahul Jyoti, Student President Ritika were present on the occasion.


Write Comment
|

E-Mail
|
Facebook
|

Twitter
|

Print