Fake realty operators will shut down with RERA introduction, but when?
Mangalore Today News Network
Mangaluru, May 4, 2017: RERA - Karnataka Real Estate (Regulation and Development) Act 2017 to bring the unregulated real estate sector under its domain, Mangaluru chapter of Confederation of Real Estate and Developers Association of India (CREDAI) is all in support for RERA saying it is a win-win situation for both builders as well as consumers.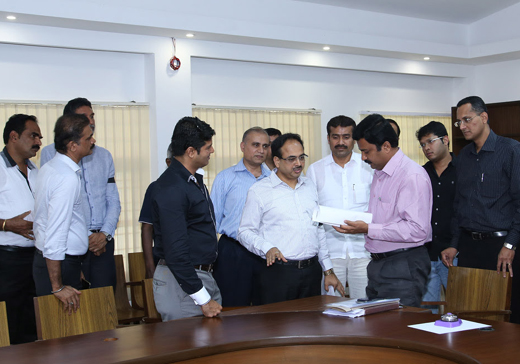 Mangaluru Credai president DB Mehta says the Act will make players in realty sector organized or shut shop. "We all want to be organized. A negative system brings in negative impact. When organized players have to compete with unorganized sector, the best practices get destroyed,'' he notes adding that business will consolidate with the organized players and the fly-by-night operators will disappear which will benefit the consumers.

"Today anybody can be a builder - be it a mason, a land owner or who has deep pockets. So everybody without knowing the trade becomes a builder. This has led to lot of problems,'' he notes.


Regarding financial restrictions in RERA, Mehta says basically no restriction has been brought in as for as finances are concerned. "What RERA says is that you (builder) cannot collect more than 10% of the project as advance. Earlier a builder used to collect 30% to 40% as advance and divert that money to buy land. From whatever amount you collect, 70% has to be kept in an earmarked current account and it can be withdrawn based on engineer's or CA's certificates as project cost,'' says Mehta.


On harsh penal provisions, Mehta admitted that it is a matter of concern. "The only cause for worry for builders is delay in execution of the project which is beyond builders' control. RERA clause includes only natural disasters and act of God applicable for the delay. But we have a different set of problems which need to be addressed like on and off problem of sand here. Environmentalists say we can use M-sand, But where is it available? The district always relied on natural sand. The cost impact has also to be understood. M-sand is 200% expensive than natural sand,'' he says.


Mehta also says that the government departments have not been made responsible or accountable for delays. "You cannot penalize a business person for delay caused by government departments. We have brought this aspect to the notice of the Centre and they have assured that they will set a time frame for clearances to be given,'' he said. RERA is yet to be introduced in DK and the region.

Write Comment
|

E-Mail
|
Facebook
|

Twitter
|

Print