Fake jobs offer on a cruise liner, culprit arrested in city
Mangalore Today News Network
Mangaluru, May 26, 2018: A scamster agent has been arrested by the Mangaluru City police for conning job aspirants by promising a lucrative job on a cruise liner.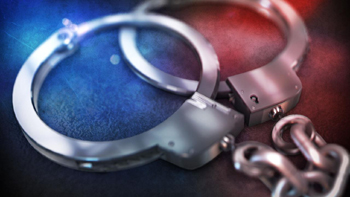 The arrested person has been identified as Raveendra Shetty, who runs Western Associate in Hapankatta, Mangaluru. He is accused of cheating several people of lakhs of rupees by promising jobs. According to complainant a resident of Kallige Mundaje in Bantwal, the lady approached Shetty after publication of an advertisement announcing employment opportunities in a ship named Lincoln Royal Cross.

After she expressed her interest in the job, Shetty asked her to pay Rs 6,000 for a medical check-up and other expenses. After she transferred money to the given account, she was asked to appear for an examination being conducted on June 10, 2017, at a private college. When Suman met him there, he again collected Rs 15,356. After a few days, she went to collect her results, she was again asked to transfer Rs 38,000 to him, which she did. Once he confirmed that the money was credited to his account, she was asked to visit Bengaluru for filling in paper work. In her complaint, she stated that Shetty had asked her to come to the hotel, where he again collected Rs 38,000. He later told her that he will send her the visa and other details soon, but never did so. An irked Suman approached his office several times, but he sent her back by giving various excuses. She later filed a complaint in the Mangaluru North police station.

During the course of their investigation, the police found that Shetty had cheated several other job aspirants with the promise of jobs in the name of a company which never existed, and had published fake advertisements.

Warning on website : Meanwhile, Cruise Ship Jobs, which is a free guide for jobs in cruise liners, stated that the jobs offered for Lincoln Royal Cruises is a scam. People behind the scam advertise a number of positions in India, the website stated, adding that the scamsters even organized a recruitment event on April 22 and April 23, 2017, which was attended by about 1,000 job seekers. "They claim the company was formed in 2012, but their website was launched in April 2017. No one within the cruise industry has ever heard of a cruise line called Lincoln Royal Cruises. Ships pictured on their website belong to other cruise lines (Cunard),'' it stated.


According to their website, the full name of the company is, 'Lincoln Royal Cruise Ltd'. The UK Companies House (official registry of all limited companies registered in the UK) has no record of such a company. They do not provide a company number or VAT number that can be easily verified.


Lincoln Royal Cruises gives the following address as their registered address: Brayford Wharf KL, Lincoln, LN6 2YW, United Kingdom. However, there are no offices belonging to a company of such name in the given location, the website added.


"If you already paid them, report them to your local police. We estimate that they swindled millions of rupees from hard-working job seekers in India. Many had to take loans to pay them. Do not report them to us. There is nothing we can do to help you. You may consider getting together with other victims and hire a lawyer. Again, this is something we are unable to assist you with. We are working on taking their website and social media pages offline. Hopefully, this will be accomplished soon,'' the website further added.

Write Comment
|

E-Mail
|
Facebook
|

Twitter
|

Print