Fake Photo of Student Frolic Spreads Mischief on Social Media
Mangalore Today News Network
By Mahesh Nayak and Ramesh Perla

Mangaluru, Jan 25, 2016: A photo of two boys and two girl students in flirtatious pose which was circulating on WhatsApp has been found to be fake. The photo shows two teenage boys and girls wearing college uniform and in a physically intimate posture.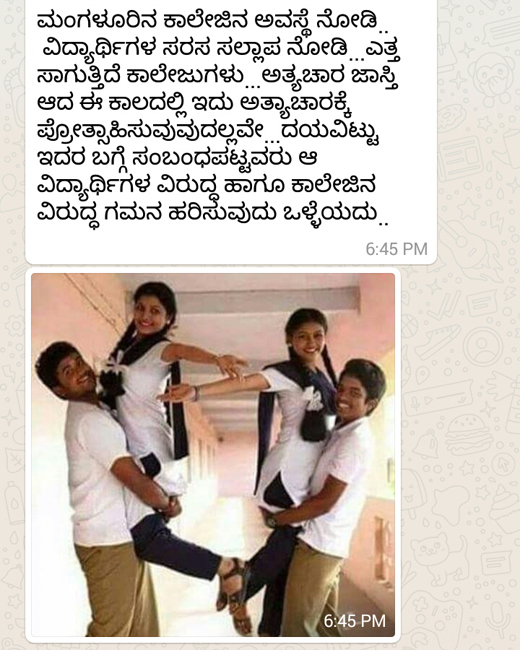 Screen shot of WhatsApp fake post


An accompanying message in Kannada reads: "Look at the state of this college of Mangalore… Students indulging in fun-frolic freely …Where are colleges heading? … In these days when rapes are on the rise won't all this encourage rape? … It's better for those concerned to please note this and take action against these students and the colleges…"

A simple image matching search on Google has revealed that the picture is actually a scene from 'Kamar Kattu' a Tamil movie directed by Ramki Ramakrishnan, which was released in 2015. An identical image is depicted in the movie's publicity poster and more photos of continuity shots with same cast, dress and settings are also available on the net.

Sparking fear and spreading mischief seems to be the motive behind this fake post as the photo plays heavily on its surefire ability to evoke an instant recall of an earlier controversial photo of local college students which had created quite a sensation last year.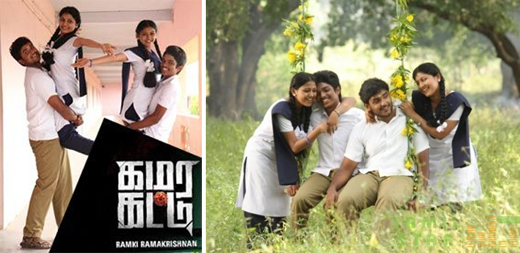 'Kamar Kattu' Tamil movie poster with same photos


During about the same time last year, a photo had gone viral on WhatsApp which showed college going boys and girls in a playful pose in a classroom setting.

The students were later identified to be students of Govinda Dasa College, Surathkal. As one of the boys in the photo was Muslim, it led to communal tension also. Though the boy went into hiding, one of his friends was abducted and severely assaulted by communal elements, proving that the leaking of the photo was a part of a strategy of the right wing 'moral police' outfits to further their communal agenda.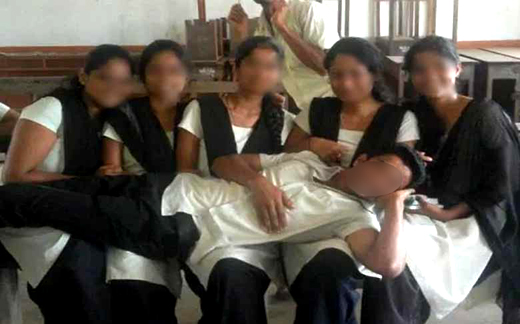 Controversial file photo of students of Govinda Dasa College, Surathkal which caused communal tension last year


It was only after the abductors realized that they had picked up the wrong person that they let him go. The college authorities had also suspended the students who had posed for the photo and initiated an enquiry.

Hoax photos are the latest ammunition in the right wing propaganda and disinformation campaign to score political points. On a larger canvass, it is found that many fake photos, morphed or photoshopped images are circulating in social media these days. Most of these photos show national leaders like Gandhi and Nehru in poor light.

A photo of a fake document showing a letter purportedly written by Jawaharlal Nehru to British Prime Minister Clement Atlee denouncing Subash Chandra Bose as a 'War Criminal' and betraying him to the British is presently doing the rounds. As the West Bengal and Union Governments are both in the process of declassifying documents pertaining to Netaji's mysterious death, this fake letter is well timed to achieve Nehru's character assassination.

Write Comment
|

E-Mail
|
Facebook
|

Twitter
|

Print