Face lift for Baikampady Industrial area, 20 cr earmarked
Mangalore Today News Network
Mangaluru, Nov 4, 2018: Speaking to media after the stakeholders meet of Kanara Small Industries Association (KSIA) at Baikampady November 3, Saturday; Minister for Large, Medium Industries, IT and BT K J George assured that funds were earmarked for upgrading the existing infrastructure of roads and drains in Baikampady Industrial area and Industrial estate. He said the government had already released Rs 10 crore for developing the infrastructure.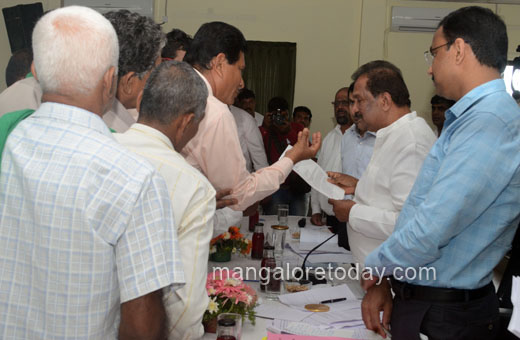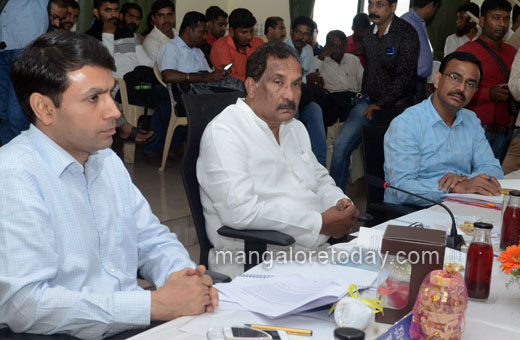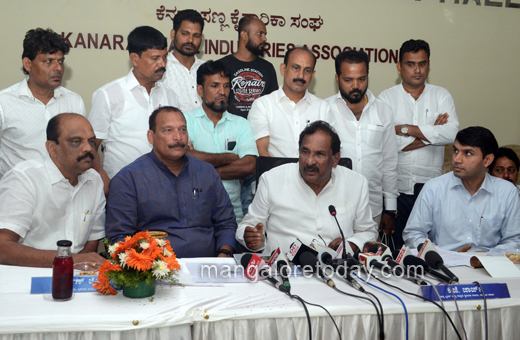 The KIADB had submitted a proposal seeking Rs 59 crore for developing infrastructure. The infrastructures will be upgraded in a phased manner, he added.

Minister George, also stated, 543 acres of industrial land allotted to Jesco in 2001 had remained unutilised all these years. Of 543 acres, 160 acre was allotted to Coast Guard by the government. The land is also identified for setting up Rapid Action Force (RAF) base in Mangaluru. Another 50 acre of Canara Industrial Land at Mudipu will also be shown for RAF for setting up of their base.

"The KSIA had submitted a memorandum to allot the remaining Jesco land as industrial plots for MSMEs, electronic hardware park, logistics park, low cost housing for workers, international exhibition centre, common ETP solid waste management plant and Green belt park road. I had asked them to submit a concrete proposal by including private players willing to develop the industrial parks. The project needs to be submitted to the court," he explained.

On the demand to notifying Baikampady as an industrial township authority, the Minister said Government had decided to set up 8 industrial township authorities in Karnataka. However, the creation of township authority calls for an amendment in the act related to urban development and requires cabinet clearance. The amendment will be tabled for clearance at the earliest, he promised.

George said that he had received series of complaints against mega industries failing to provide employment to local youth. Government will impart skill training to local youth based on the demand of industries that will come up in a particular region. Stressing the need to develop a logistic park in Mangaluru, he said NMPT had promised to hand over five acres of land for the purpose. Additional five acres of land will be acquired for developing logistic park, he added.

Innovation: To help the budding innovators, the state government has set up K-tech innovation hub in Mangaluru. The K-Tech Innovation Hub is a "Product Start-up Incubator-cum-Common Instrumentation Facility."

The K-Tech Innovation Hubs will encourage innovation, stimulate entrepreneurship, help in creating technology-based start-ups, provide employment and opportunities and thus fuel economic growth, he felt.

Earlier, during an interaction, MLC Ivan D'Souza stressed the need to develop MSMEs in the district as the mega industries had failed to generate employment to local youth. He also demanded an additional truck terminal to ease congestion on the roads. On generation of employment by MSMEs in DK, Citizens Forum Coordinator Vidya Dinakar said MSMEs had generated 98,129 employment in the region while mega industries had generated only 8,044 employment.

The investment in MSMEs is Rs 11,123 crore while in mega industries it is Rs 36,088 crore. With the many working in Gulf countries returning to their native, the coastal district will face an unique problem of skilled people looking for jobs in the near future which needs to be addressed, she said.

Former MLA J R Lobo demanded an Express Highway to Hassan. The mega industries should be set up in Hassan and Mangaluru should be developed as a service centre for the mega industries in Hassan, he added.

Minister K J George said that land was identified for setting up of plastic park in Mangaluru. The state will write to the Centre on the same. There will be no further delay in the setting up of the plastic park.

Write Comment
|

E-Mail
|
Facebook
|

Twitter
|

Print