Exclusive Ballet performance - 'Chains' Love Stories of Shadows -On Nov 15
Mangalore Today News Network
Mangaluru, Nov 11, 2015 : As per official news reease, ripples are in the air with a very exciting dance programme set to take place in Mangaluru which has been selected specially. Nrityaangan Mangaluru, presents 'CHAINS' Love Stories of Shadows, Bharatanatyam Dance Theater by Savitha Sastry, on Sunday Nov 15, 2015, 6.30 to 8 pm at Don Bosco Hall, Balmatta Road. It is 'A Sai Shree Production'. Entrance is free.


CREDITS :

Artistic Direction and Choreography: Savitha Sastry Story, Song Lyrics, Script: AK Srikanth Music Composer: Rajkumar Bharathi Music Arrangement and Sound Analyst: Sai Shravanam @ Resound Studios, Chennai Narration: Hans KaushikTechnical Direction: Victor Paulraj (Studio7, Chennai) Costume design: Arun Kumar Tiwari (Earthen Canvas, New Delhi) Design and Photographs: Aditya Sastry, (Lost Arrow Studios, California)

ORCHESTRA: Vocal: Keerthana Vaidyanathan Keyboard and Harmonica: Vijayshankar Percussion: Ganapathy Venkatasubramanian Shehnai: Pandit S Ballesh Nadaswaram:D Balasubramani Veena: Bhavani Prasad Flute: Vishnu Vijay Sitar and Zitar: L Kishore Kumar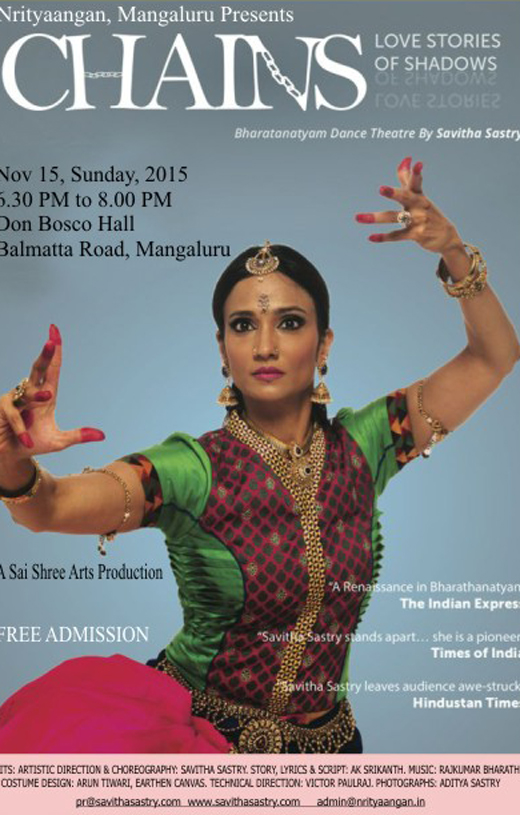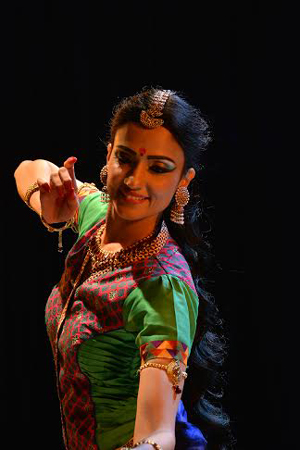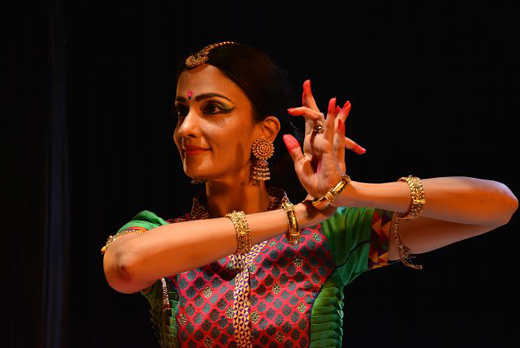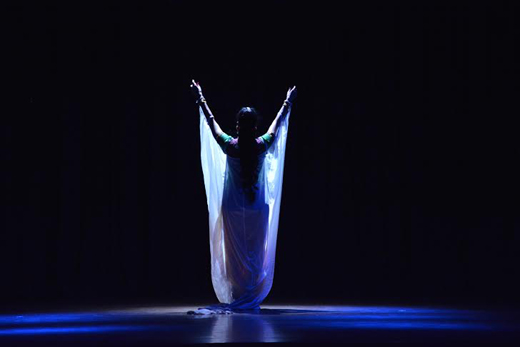 Synopsis:

"Faceless, voiceless and emotionless…I have sought love for all eternity. Faith is my virtue, and I remain a dark shadow ever chained to the one I love. This is my love story, the love story of a shadow. Feared, detested and abhorred I may be, but mine is the only love that will remain, till the end of time."

'Chains: Love Stories of Shadows' is a production that rips apart the masks we everyday people wear through our lives, exposing and exploring the real freedom of choice that our society accords to us. Following the ground breaking successes of our earlier productions, Chains takes a long hard look at a woman and her life. Is there room in a woman's life to do what she wants, or is her life a compromise of the expectations of her family and the society she lives in? Times have evolved, the parameters broadened, but there still exists a fence. Chains explores the dividing line between free will and compromise.

'Chains' is based on writer AK Srikanth's trilogy - a story that carries with it the intensity of a tempest. It is almost impossible to emerge unaffected by his story - it is as though he has held up a mirror in front of us that forces us to see what is, rather than what we think is. When Savitha, acclaimed as the 'renaissance architect of Bharathanatyam', delivers the raging, tumultuous tale of bondage with her grace and lucidity, the effect is a visual epiphany. She brings the art alive for even an audience that is uninterested in the classical Indian dance forms.

The experience is accentuated by the musical score of Rajkumar Bharathi, ebbing and flowing magnificently with the narrative. The lush soundscape with over a hundred tracks of music, that echoes every nuance of the character in the story, will leave the audience dazzled. The magical chemistry of the story and dance is also brought alive by the vibrancy of the costumes and the technology of lights. 'Chains' is an experience in art and life. One that cannot be forgotten. Media in the metros where it was performed have given raving reviews.

Ms Savitha Sastry : Has brought with her to the stage classical traditions of Bharatanatyam that gave relevance and meaning to the art form in its current age" says a critic from the Indian Express. She is a Bharathanatyam artist who has virtually constructed a renaissance of the ancient art form. Savitha's abilities of delivering original story lines withher impeccable artistry and technique have made her a household name in the art world of Bharathanatyam.

Her productions have held every viewer captive by helping them clearly understand why Bharathanatyam is one of the crown jewels of Indian ClassicalDance. Savitha's dance narrates stories authored by her husband and writer AK Srikanth, and this duo has struck a chord with audiences across the world in being able to convey deeply philosophical thought with striking simplicity, elan, and elegance. While this has garnered new and uninitiated audiences for Bharathanatyam
and Savitha, Savitha continues the centuries old tradition of passing on this art form to the next generation by identifying and training students who have the dedication and passion for it. She regularly engages with dance students, teachers, and aficionados across the world through her structured workshops.

Performances: Across India, China, the Middle East, Australia, Africa, South East Asia, Europe, Canada, and the United States. She has choreographed and directed several dance theatre productions including 'The Prophet', 'YUDH', 'Soul Cages', and 'Music Within'.

Her latest dance theatre production ­ 'Chains: Love Stories of Shadows' premiered in January 2015 and is currently on tour. She has been featured in the San Francisco Ethnic Dance Festival, Vancouver Gait to the Spirit Festival, DanceFest India in New York and was cast as the lead dancer in the motion picture production titled 'Ananda Tandavam' choreographed by her guru – Adyar K. Laxman. Savitha's performance has been featured in a 2011 BBC Documentary titled 'Sex, Death, and the Gods', a film about the history of temple dancers in South India. With a YouTube Channel viewership of over 2.5 million, Savitha continues to reach out to her digital fans all across the world.Savitha's performances have featured at highly prestigious venues.


Write Comment
|

E-Mail
|
Facebook
|

Twitter
|

Print