Equal facilities to co-op SHGs a right - demands SCDCC Bank chief
Mangalore Today News Network
Mangaluru, Dec 09, 2014: Speaking at 'Prerana' conference inauguration and release of 'Swawalambane 2014,' a souvenir by Navodaya Grama Vikasa Charitable Trust ,at T V Ramana Pai Convention Hall, Kodialbail here on Dec 8, Monday, South Canara District Central Co-operative (SCDCC) Bank Limited Chairman M N Rajendra Kumar has urged the State government to give equal facilities to government and co-operative selfhelp groups.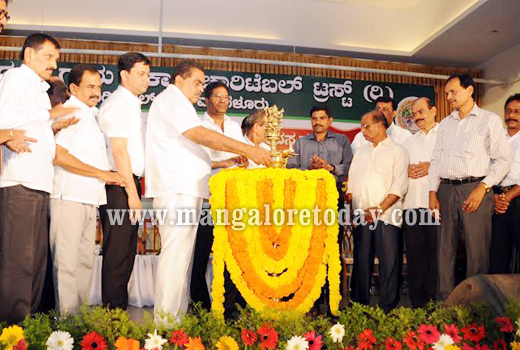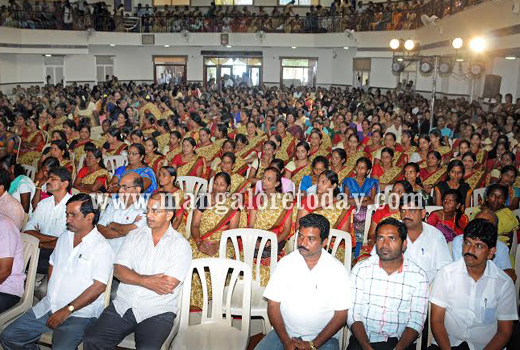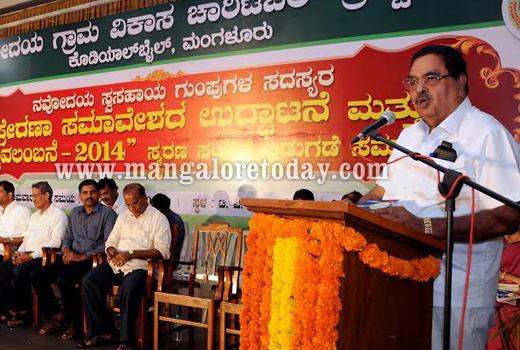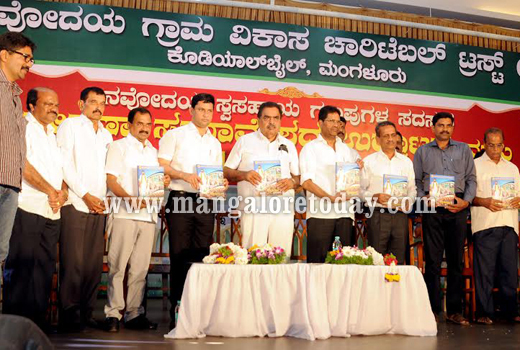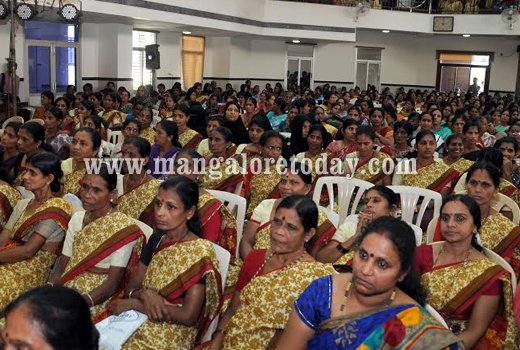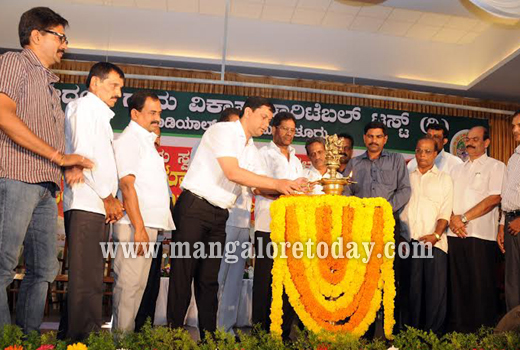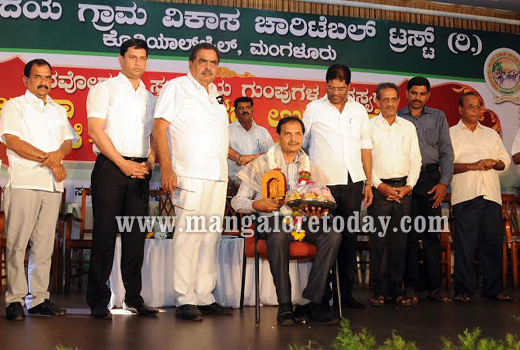 There should not be any discrimination between Sthree Shakthi and Navodaya Grama Vikasa Charitable Trust or similar co-operative selfhelp groups, he said. He also stated that welfare of women can not be achieved by giving prominence only to government self-help groups.
"In its Assembly election manifesto, State Congress had assured of giving loan for two per cent interest for self-help group members of co-operative sector." "But, that is yet to be fulfilled. Just as to farmers, the government should give loan to group members with minimum interest as many of them don't have land. If the government doesn't fulfil the promise, members are ready to protest for their rights," he warned.

He defined the conference as a forum to review its progress of last 15 years, think about present scenario and to plan for the future. Many women have achieved financial self-sustainability in these years. However, now they are thinking about their children and their education. The group should help them in this regard. They should enter into administration, he said. About the uniform of the group, Rajendra Kumar said that uniform helps to achieve equality. Because of the common dress, people identify the members not by name, but by the name of the group.

In his inaugural speech, District-in-Charge Minister B Ramanath Rai said that Navodaya Grama Vikasa Charitable Trust has played an important role in developing self-efficiency among women in the district. Welfare of the women is always asign of welfare of the nation. After reservation for women came into act, many women have showed their administrative skills in the nation, he said. About the trust

Meanwhile, he released 'Swavalambane- 2014', a souvenir by the trust about the achievements over the period of 15 years. The Navodaya group which was formed in 1999 was inaugurated at Karkala in 2000. The trust has 27,500 groups has 2,27,000 members. The trust which has more than 75 per cent of women members has achieved more than Rs 100 crore savings. It has 87 branches and recorded Rs 4000 crore transaction in the last financial year.

Editor of the souvenir Rathnakar Shetty, Kateel Durgaparameshwari College English Prof Gopinath Hegde and Bank staff Padmanabh were felicitated.

Rohan Corporation Proprietor Rohan Montero, South Canara District Central Cooperative Bank Limited Vice President Vinay Kumar Soorinje, District Co-operative Societies Deputy Director B K Saleem, Navodaya Grama Vikasa Charitable Trust Trustees Bhaskar S Kotyan, Monappa Shetty, Vadiraj Shetty, Sunil Kumar were present amidst a large gathering.


Write Comment
|

E-Mail
|
Facebook
|

Twitter
|

Print