Educate people to curb traffic menace: M Chandrashekar
Mangalore Today News Network
Mangaluru, Oct 25, 2016: Police Commissioner M Chandrshekar said that, certain law on traffic can bring change to certain level but people need to be educated and enlightened to bring changes in traffic for life time.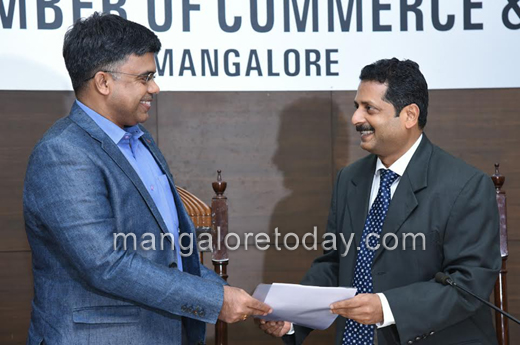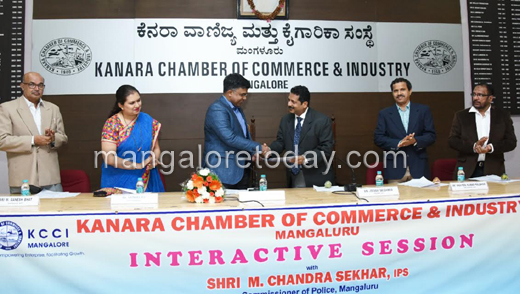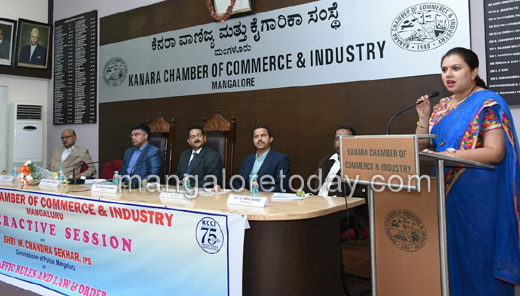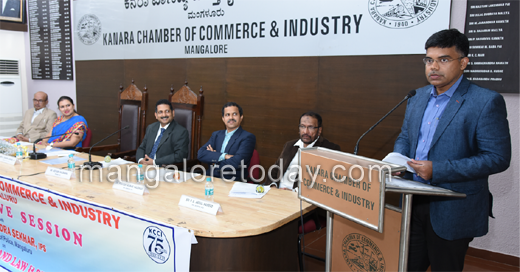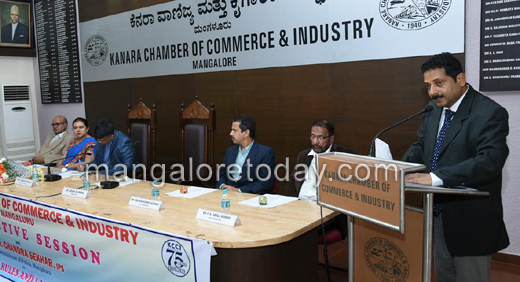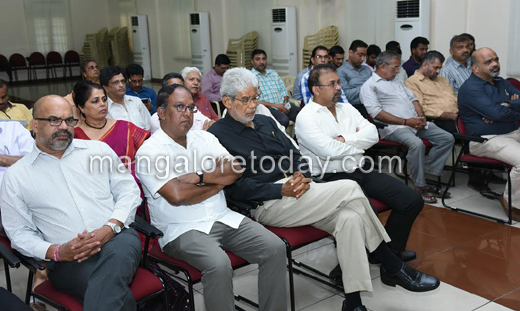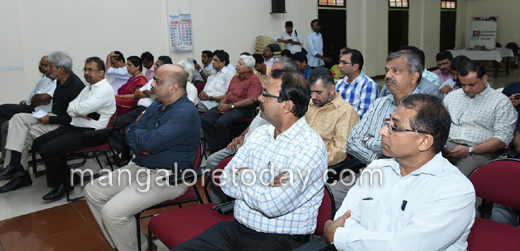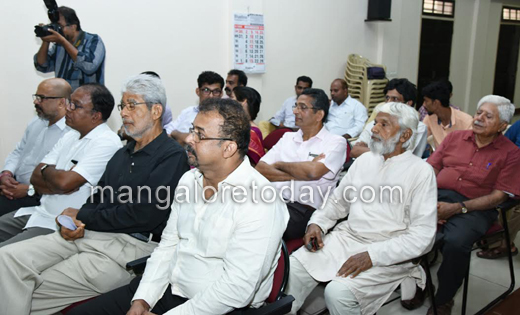 He was addressing during the interaction on "Traffic and Law and Order" at Kanara Chamber and Commerce Industry in Bunder on Tuesday October 25.
He also said that, basic impression of the city lies with the condition of traffic of the respective area, through traffic condition, police efficiency will be judged. When urban planning and road is constructed by others, there is no point in judging police which is not in our control.
He pointed out few examples and said that, today drivers are risking their life with rash driving, traffic is violated, even though traffic cones have put up its only for temporary measures. M Chandrshekar said that there are certain responsibility to restrain traffic but at the same time there must bring changes in system as well as in the urban planning. Role of a police comes next while it is the civil agencies who plan the roads and urban planning who have their responsibility, unfortunately police should take the blame, he added.
Phone in Program received positive response from the people in which 90% callers come up with traffic related issues, which made my eyes open and lot of measures have been taken at various places. Constructing flyover does not give good traffic management but change in human attitude can solve the traffic woes, he added.
It is not only the duty of police but equal effort from the society is required to curb traffic menace.People should fear law rather than fearing to the police which is not necessary. Our crime justice system has three components one is Police, Jurisdiction and prosecution to ensure the accused is punishable. He requested people to raise voice against the injustice and help Police to bring changes in traffic.

On this occasion KCCI submitted memorandum to Police Commissioner Regard to traffic issues in Mangaluru city and Law and Order. KCCI Vice President Vatika Pai, Ganesh Bhat, Praveen Kumar, Abdul Hameed were present.


Write Comment
|

E-Mail
|
Facebook
|

Twitter
|

Print