ELC-CFAL and Bharath Group to open the first student-centric school in Mangalore
Manglore Today News Network
Mangaluru, March 29: ELC-CFAL and Bharath Group join hands to open the first student-centric school in Mangalore. The Bharath Academy is all set to change the way of Learning and Educating. The school will be starting its academic year with Lower Primary Classes (Grade 1-3). While the academic syllabus is centered on the ICSE and IGCSE curriculum, the overall curriculum takes inspiration from Early Learning Centre (ELC), Center for Advanced Learning (CFAL) and many other successful learning approaches.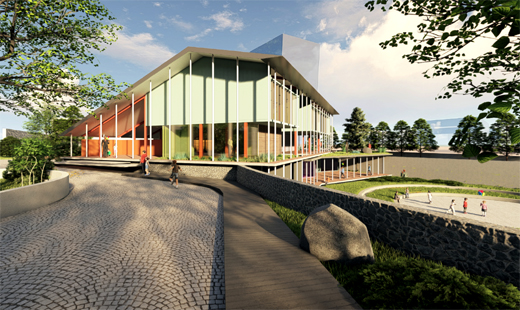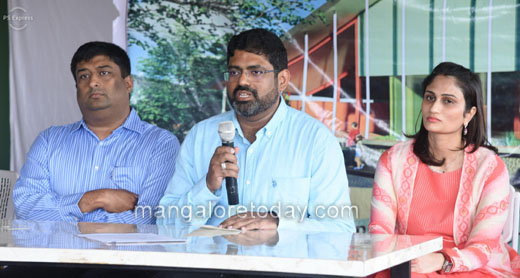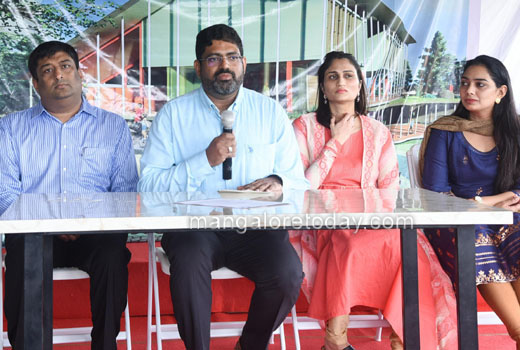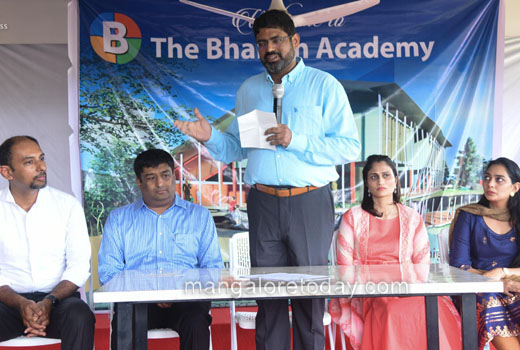 The Bharath Academy empowers students to take their learning beyond textbooks. With a 1:15 student-teacher ratio, the school boasts of collaborative classrooms with small group learning. The school will be the first to have a Learning Lab in Mangalore- where the best professionals are invited to be part of faculty and teach students various skills. The Bharath Academy's Learning Lab currently includes Swim Speed Program, Badminton Training, Chess Classes, Classical Dance, Music Classes and an extensive Library.

CFAL and ELC are not just well-renowned in Mangalore, but have stood out for their curriculum, teaching methods and achievements all around the country. Recently three students of CFAL qualified for the selection camp of the International Olympiads being held in Homi Bhaba Centre for Science Education & Research in Mumbai while ELC was recently awarded as India's promising preschools of the future with special recognition for Innovation in Curriculum for the second time. ELC is the only school in Mangalore that has been awarded in this category. This expertise will now be paired with Bharath Group's 89-year experience in understanding the needs of the Mangalorean community. The Bharath Academy is all set to be one of the finest center for education in the region.

"Everyone at The Bharath Academy is committed to creating a vibrant, stimulating and caring environment that celebrates the individual and creative spirit of our students", said Mr. Ananth G. Pai from Bharath group.

"Our philosophy is based on the four-elements approach where knowing oneself is given as much importance as knowing about the world. Our vision is to encourage the love for learning that is intrinsic in each child. We also enable children to do deep work and attain excellence in their chosen field by ensuring that they are regularly challenged, properly supported and given opportunities to find and develop their potential. In a globalized world where information is available at the click of a button, the importance of teachers and personal connect with each child is emphasized", said Vijay Moras, program coordinator at ELC and CFAL

The Bharath Academy is a contemporary school which aims at preparing young curious minds to face real world challenges; not with a standardized grading system, but with experiential learning techniques. This is where questions are encouraged, creativity is nurtured, self-learning is enabled, and a curious child is equipped with academic, social and cultural tools. The aim is to enable students to be well equipped to lead lives of meaning and to be able to contribute to the best of their abilities.

The school invites everyone to be a part of the first group of visionaries. Let's revolutionize education, one student at a time!

For further information about the school, please contact: +91 9632964328 / 9740939374

Highlights of The Bharath Academy
• 1:15 student to teacher ratio
• ICSE and IGCSE Curriculum for Academics
• ELC & CFAL strength-based curriculum for learning excellence
• Mangalore's first Learning Lab for life skill training
• Collaborative Classrooms designed in touch with nature
• Student-centric learning methodology where each student has the time and space to learn concepts at their own pace and not forced to learn by heart.
• Experience Based Learning where teachers use real-life projects instead of using textbooks.
• Highly Qualified Teaching & Non-Teaching Faculty with the skill sets to follow our curricula.


Write Comment
|

E-Mail
|
Facebook
|

Twitter
|

Print