Dr. B. M. Hegde Fake Video - A Cruel Joke on an Elderly Man
Mangalore Today News Network
By Mahesh Nayak

Mangalore, March 30, 2018: A fake video doing the rounds on WhatsApp has proved to be a cruel joke on an elderly and respected public figure of Mangalore.
The video which has gone viral on social media for the last few days shows an elderly couple dancing to the tune of a romantic Hindi film song. An accompanying text says: "We have watched many health based videos of Dr. B. M. Hegade. This is bit different. Hats off to the spirit of this couple."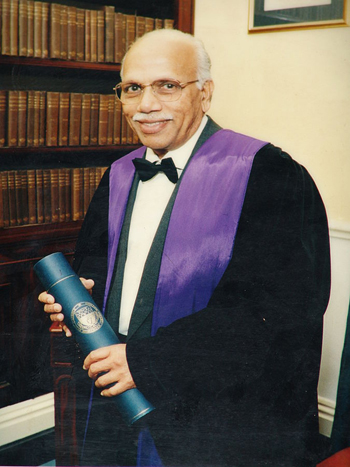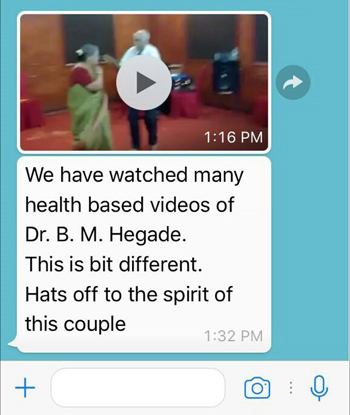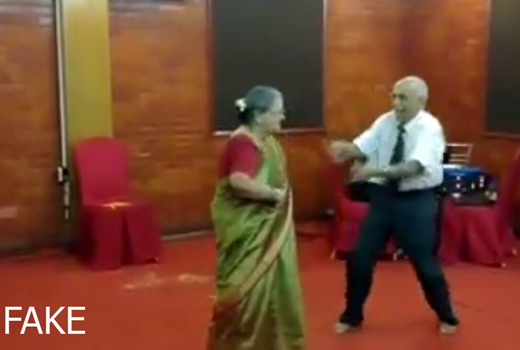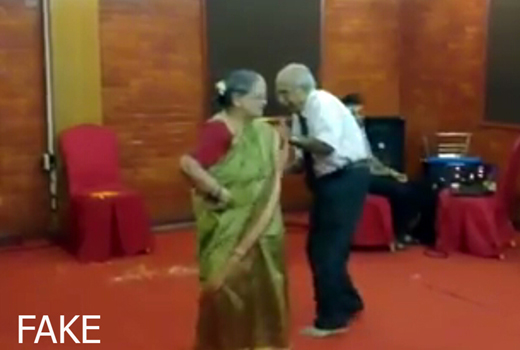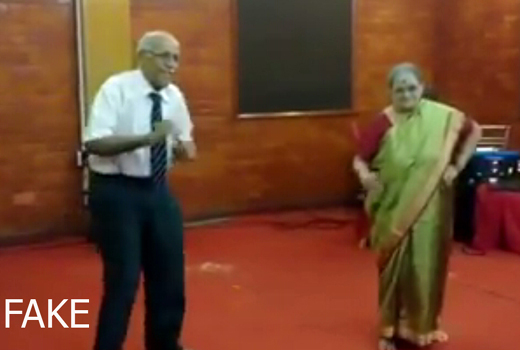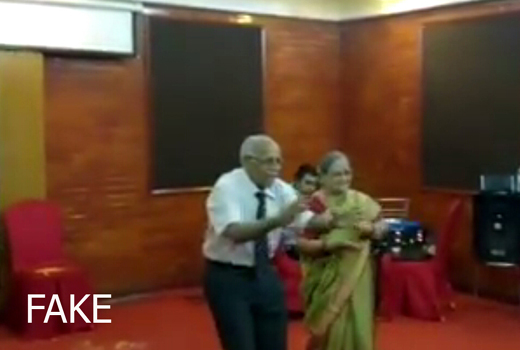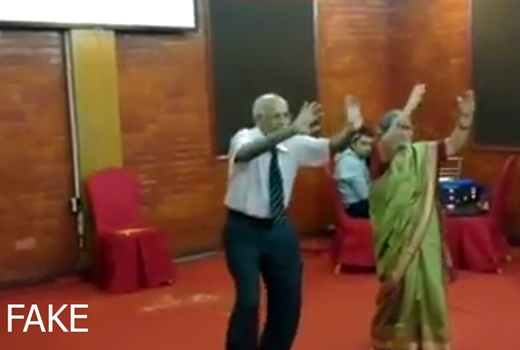 The target of the fake video is Dr. B. M. Hegde, the renowned doctor and former Vice Chancellor of Manipal University and Chairman of Government of Bihar's State Health Society's Expert Committee. A recipient of prestigious honours like Padma Bhushan award and Dr. B. C. Roy Award, he is an illustrious personality of the city. Though he has retired from profession, he continues to be a much sought after orator.

The elderly man shown dancing in the video is a perfect look alike of Dr. B. M. Hegde and could easily pass for a twin. The video shows the man and his wife dancing to the tune of popular old Hindi film song 'Bholi Soorat Dil Ke Khote', from the 1951 hit Bollywood movie 'Albela' directed by and starring Bhagwan Dada and Geeta Bali.

Despite best efforts, it was not possible to trace the origin of the fake video and who sent it into viral mode. The settings of the video suggest that it might have been shot in Maharashtra or some part of North India. The unidentified couple seems to be celebrating at a private family party.

As many of Dr. B. M. Hegde's talks – often on controversial topics – are very popular on social media like Facebook, YouTube and WhatsApp, it is likely that some prankster decided to tag Dr. Hegde's name to this unrelated video to make it go viral instantly.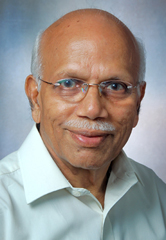 "I don't know how to dance and I have never danced in my life." - Dr. B. M. Hegde Denies Video

Dr. B. M. Hegde, when contacted said that he was not aware of the video and he's not on WhatsApp. He also flatly denied that that he was the subject of the fake video, saying "I don't know how to dance and I have never danced in my life."

The prankster who has posted the video probably does not know the extent of cruelty he has inflicted on the 79-year old doctor as his wife is no more. Dr. Hegde said his wife Malathi had passed away almost six years ago and there was no question of her being in such a video.


Write Comment
|

E-Mail
|
Facebook
|

Twitter
|

Print