Don't be over powered by history , find truth - Dr.Upinder Singh
Mangalore Today News Network
Mangaluru, Mar 27, 2015: Delivering the keynote address on 'Ancient Indian History: Possibilities & Challenges' after inaugurating the 24th session of Karnataka History Congress hosted by Mangalore University's department of History at Mangalagangothri on March 26, Delhi University History Department Head Dr Upinder Singh said that the obsession of historians with one's own region or subcontinent, disconnects one with international perspective on history.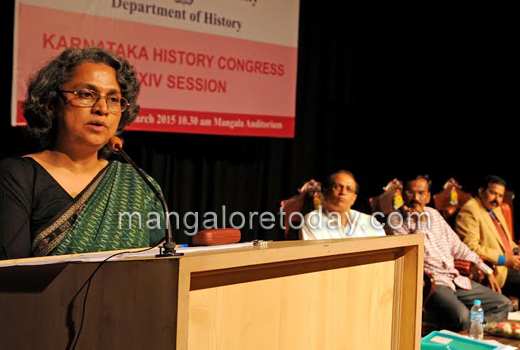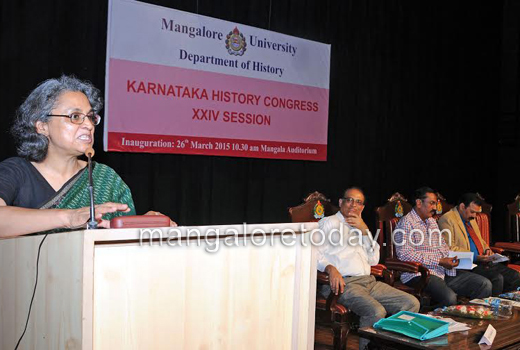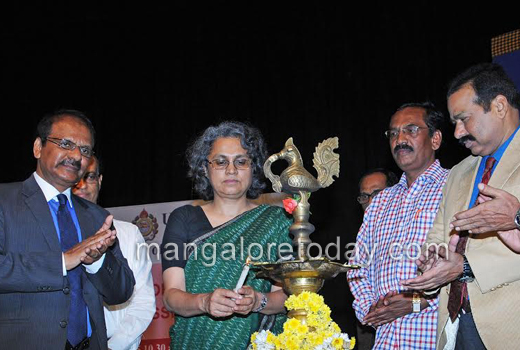 Most ancient Indian history writing today has become India-centric. Indian historians should not confine themselves to subcontinental frames, Dr Upinder Singh,( who is the daughter of former prime minister Dr Manmohan Singh), said the country has been preoccupied with economic, social and political history.

The cultural domain was neglected in the country, the researches on ancient India's philosophical, intellectual and artistic traditions, are being carried out in the western countries and countries like Japan. Dr Upinder Singh called upon the students to carry out deep analysis of history instead of studying it blindly. Also, there is an urgent need to create a cadre of young skilled epigraphists who can handle the inscriptions that are discovered in various parts the country, she said.

Adding that construction of a political history that brings out the intersection of political ideas and practice, needs attention. It is important to analyse political discourses in texts. But, the analysis should not present an over complex picture of either the ideas or their political contexts. When we talk about ancient states and empires, it is important to give adequate view to understand how they saw themselves. This should compliment the historian's general approach towards ancient political systems.

One should acknowledge the fact that, in epics and Sanskrit literary works, the enormous cultural significance is more important than the narration of events, Dr Upinder Singh said. Organising Secretary Prof K M Lokesh, Karnataka State Open University retired Professor and President of the 23th session of Karnataka History Congress Prof B N Naidu, Mysore University Professor in History Prof R Rajanna, General President elect of the 25 th session of Karnataka History Congress Dr G Ramarathnam, KHC current President Prof Muniyappa, Mangalore University VC Prof K Byrappa and others were present.

On the side lines she told media that serious learners of history should question all aspects of history, before committing. One should not be over powered about history and should choose the right path to discover the truth. History should be free from political ideology of any kind, she said.

Dr Upinder Singh is the daughter of former Prime Minister Dr Manmohan Singh and is one of the leading historians of the nation. She has to her credit several works including 'History of ancient and early medieval India.' The MU historians were enthusiastic to have a reputed and learned person present.

Write Comment
|

E-Mail
|
Facebook
|

Twitter
|

Print