Dharnastala pilgrims get a glimpse of supreme Japanese folk arts
Mangalore Today News Network
Dharnastala, Nov 20, 2014: Japanese artistes enthralled the pilgrims in Dharmsthala with brilliant performance of Japanese Folkart—Hayachinekagura, on the eve of Lakshadeepostava on November 18, Tuesday evening. Hayachinekagura is the tradition of folk performing arts, transmitted by people of a community and seen at festivals or anannual events in the community. The performance has been sustained mainly by the people of two communities in Hanamaki city,Iwate Prefecture,which is located in the northern part of mainland Japan.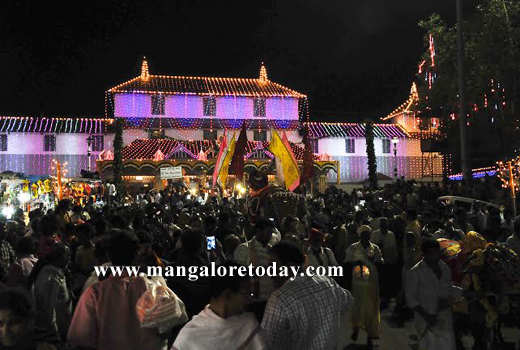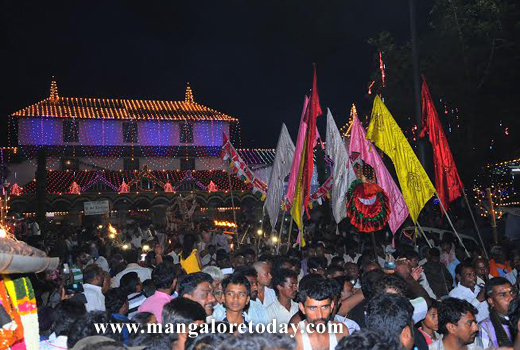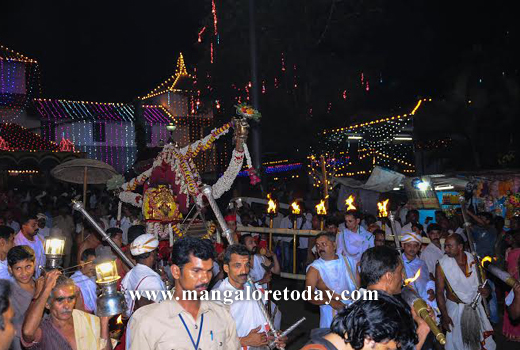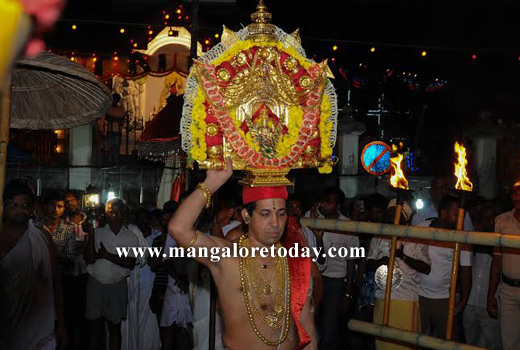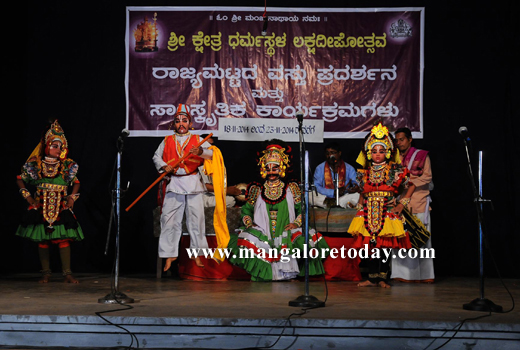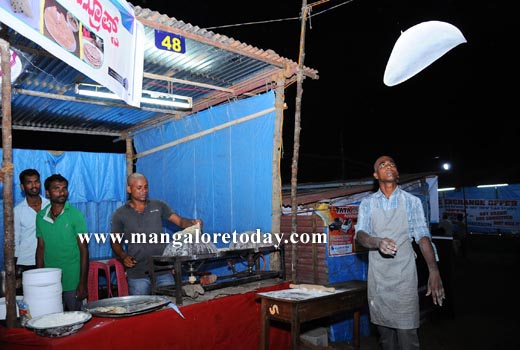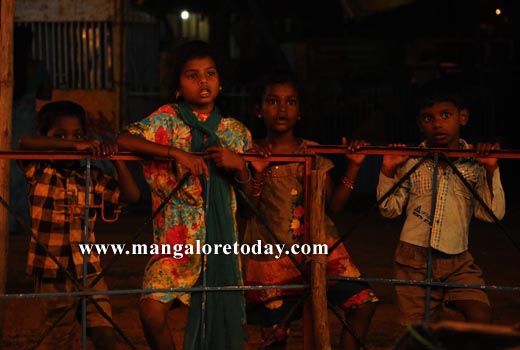 This art is displayed with the ritual dance of performers wearing masks of a deity, accompanied by instrumental music such as rhythms of drums,in order to receive the blessings of a deity. The music for this part is played by a big drum, small cymbals,and a flute along with lyrics. The stage is 3.5mts is large; there are one to five dancers usually. A tapestry approximately 2 meters heigh is hung at the back,and they appear on to the stage,lifting up the lower edge of a tapestry. There are about 70 different types of folk dances found in Hayachine kagura. Among them,five were performed by the artistes.

Thori –Mai is the opening stage dance in order of Hayachinekagura.Hen and rooster pair in the dance, and Japanese have imagined hen and rooster as Japan's god couple.

This was followed by 'YamunokamiMoy,'which is nothing but invoking mountain god in Japan.In the dance,Japanese god travells in mountain region,gives magical power with sacread paper,and throws rice to audience during the performance.

The third programme was 'Gokoku-Mai.'It is adance of five seeds. This dance from Japan is a mythology.

'Fusho-Mai'is another type of dance performed by the artistes to recite Buddhist Sutra. This dance programme idea came from Tantra Budhism. The last programme was 'Gongen–Mai'. It is adance of the black Lion.

Dharmasthala Dharmadhikari D Veerendra Heggade who keenly watched the performance by the Japanese artistes,was also busy capturing a fewmoments on his camera. The dance programme was performed by Sumio Morijiri,Visiting professor of Mangalore University, Mangalagangothri and team.


Write Comment
|

E-Mail
|
Facebook
|

Twitter
|

Print