Demand for 'Kumki' land of coastal districts, by Kisan Sangha
Mangalore Today News Network
Udupi, Jan 22, 2016: The district unit of the Bharatiya Kisan Sangha has urged the State government to provide 'Kumki' land to farmers of Udupi and Dakshina Kannada districts. 'Kumki' land refers to those plots situated adjacent to the agricultural land or fields of the farmers. It is used for cattle grazing and to grow grass for cattle. The shrubs grown on 'Kumki' land is also used as fertilizer in the fields.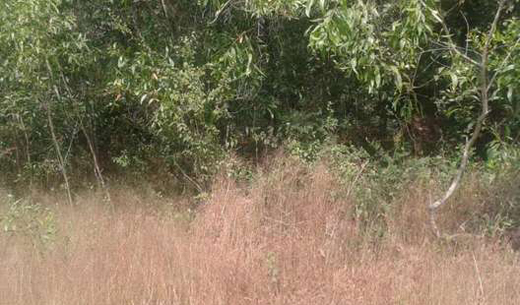 Speaking to media, Japti Satyanarayana Udupa, general secretary of the district unit of the sangha, said that it had been a long-pending demand of farmers of these two districts that 'Kumki' land adjacent to their fields should be allotted to them. The 'Kumki' rights were a basic right enjoyed by the farmers in the two coastal districts. In fact, the 'Kumki' rights were recognised and granted by the then British government to farmers in the district of South Canara (later renamed as Dakshina Kannada, from which Udupi district was carved out in 1997), which was then part of the Madras Presidency. This was made clear in the Madras Board Standing Order, 1896. The farmers also had the right to use of leaves, wood, agriculture and forest products grown or available in this land. Till 1973, the farmers could give an application and get the 'Kumki' land converted into agricultural land. Due to some problem arising out of a land dispute, the government gave the power to grant 'Kumki' land to the Deputy Commissioner in 1971. However, the government issued another circular in May, 1973, which prohibited the grant of 'Kumki' land. This situation was continuing for the last 43 years.

Over six lakh farmers from coastal and Malnad districts were fighting for the rights for 'Kumki' land. As per government figures, nearly 1.97 lakh farmers in Udupi district and 2.13 lakh farmers in Dakshina Kannada, had rights over 'Kumki' land. The farmers had built houses and plantations on 'Kumki' land. In many cases, they had also developed dry 'Kumki' land and made them cultivable. Hence, the government should provide Kumki' lands to the farmers, who had been waiting for it for over four decades.

The sangha had already planned to move the courts over this issue. B.V. Poojary, Ramachandra N., B.K. Ramesh, Vasudev Shanbhag, leaders of the sangha, were present.

Write Comment
|

E-Mail
|
Facebook
|

Twitter
|

Print