Dakshina Kannadaís unsung hero- Narayana Mulinja, ex-joint director of CBI
Mangalore Today News Network
By Narendra Nayak

Mangaluru, Nov 24, 2017: Dakshina Kannada has been the home of many unsung heroes and of course heroines too. I had the occasion of spending time with one such person with whom I spend a day on the train. His face looked familiar and during the course of casual conversation I came to know to know that he is none other than Narayana Mulinja retired joint director of CBI who hails from a village near Manjeshwara completed his school education there and went on to do his bachelors in chemistry at the govt. college, Kasargod. He had plans to do his post graduation in Physics but since he got employment in CBI he gave up that and joined the service where he served for more than four decades till retiring in 2009. Happily married to Sunanda who hails from Karkala he has two sons both of whom are well employed but not in govt. service!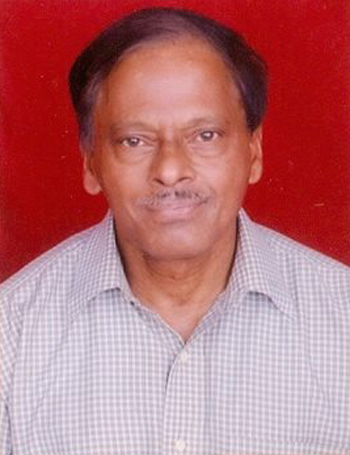 In a freewheeling interview about his life and work he laid bare his experiences with life growing up under very tough conditions holding on to his own when confronted with tough choices in his career, investigations carried out and so on.

He had joined CBI as a sub inspector in 1970 not fired by any ideals of service to the nation or fighting crime- but as a career for a unemployed young man with a family to support. His first posting was at Madras after training at the National Police academy at Mount Abu in Rajasthan. After a routine career he was posted as Inspector to Delhi. Later on as a member of the force attached to Shah commission for investigation into excesses of the emergency, he had the occasion to work under the leadership of Lakshminarayanan, brother of the distinguished jurist late Justice Krishna Iyer.

Later on when Khalistani terrorism raised its ugly head in Punjab a special cell to counter it was created and he was sent there as a Dy.S.P. During the investigation of circumstances leading to Operation Blue Star they had the occasion to arrest Mohakkam Singh, the right hand of the slain chief Bhindranawale. He had made a statement that thousands of Hindu heads would be rolling on the streets which made the then Prime minister Rajiv Gandhi furious. This made them go to Ferozpur to pick him up at the dead of the night. He recalled that Rajiv Gandhi had been awake pacing up and down until he got the news of the arrest.

He also recalled his investigations into the General Vaidya assassination case by two Khalistani terrorists Sukha and Jinda. Two co-conspirators Kuki and Suki were from US. The courts there had refused to hand them over though the trial courts in India had issued warrants. In 200 when Clinton had come to India he had been gheraoed at a Rajastan village by people who demanded that he had them over to Indian authorities for trial. He recalled that the demand was met in 48 hours and they were convicted. He also mentioned some bitter truths like Kuldeep Kaur an Kenyan of Indian origin who was married to a British MP from Southall meeting terrorists at Jammu jail. When arrested she was immediately released by an intervention by Margaret Thatcher who had directly communicated to the then Prime minister.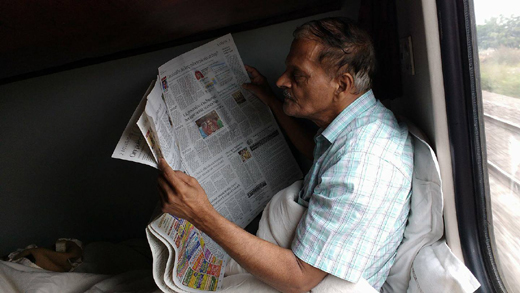 He was also a part of the team which had investigated the Rajiv Gandhi assassination. He recalls that the co-operation from the Sri Lankan authorities was excellent and within four days they had managed to name the accused.
Then came the Babri masjid demolition case which he had taken on as an SP the rank to which he had been promoted by then. Though they had submitted the charge sheet in 1993 itself, the trial is still going on! Then came the famous Kandahar hijacking case in which he had gone to Kabul for the investigations.

In 2003 he had been promoted to the rank of DIG and the special crimes branch, Chandigarh was under him. He then took up one of the most sensational cases of recent times that of Ram Rahim of the Dera Sacha Sauda. A case has been filed in the High court based on a letter alleging rape by him. As he says it ws one of the toughest cases which was handed over by the high court as there had been no progress though five years had elapsed. He had been given two months to file the charge sheet and some how he managed to convince the victims to complain and record their statements before the magistrate. He mentioned about the political pressure that was brought upon him to scuttle the case, the promises of bribes etc. The then prime minister Manmohan Singh had demanded the case papers and when he saw the statement made before the magistrate he realized that there was nothing that could be done at the political level. We are now seeing he culmination of the hard work that he had done then.

He says there are two more murder cases which are before the trial courts and the chances of conviction in both are good. One was the murder of a journalist who had published the letter alleging rape by Ram Rahim and the other of murder of the brother of one of the victims who had complained.

He also mentioned about the similar modus operandi of the Hindu terrorists who has set off blasts outside mosques killing several worhippers which linked them to each other.

On being asked why he was not recognized in his home area he felt that may be that was due to the fact that he had spent most of his career at Delhi! He also attributed the success of the communal forces of all types to rising unemployment and the lack of political will to take on them. When asked for advise to the younger generation the man who had come up in life only due to his hard work and intelligence said that they should learn to stick to doing what they think is right and not be afraid of the consequences. As for regrets in life he said he had none. So, is the narrative of one of the illustrious sons of or soil whose courage and determination have not been recognized in his own land!

Write Comment
|

E-Mail
|
Facebook
|

Twitter
|

Print