DK temples not effected by plastic ban
Mangalore Today News Network
Mangaluru, May 11, 2016: Bengaluru temples where a ban on the use of plastic bags has stopped the Rs 10 Sathyanarayana Puja faces hurdles, the temples in Mangaluru have not stopped any puja because of the ban. The temples in Mangaluru, which conduct Sathyanarayana Puja daily or once in a month, have no worries as they do not use plastic to give prasadam or their seva is anywhere near cheap as Rs 10 charged by Bengaluru temples.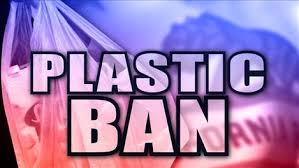 In Mangaluru, the Kadri Manjunatha Temple conducts Sathyanarayana Puja daily at 12 noon and they charge Rs 100 for the seva. The prasadam is distributed on plantain leaves and the devotees are given lunch too. The Mangaladevi Temple at Bolara, after whom the city derives its name from, has mass Sathyanarayana Pua on first Friday of every month. The manager of the temple says individuals can perform the puja any time but the mass puja is offered only once a month and it costs Rs 100. Here too, the prasadam is given on plantain leaves. At Kudroli Shree Gokarnanatheshwara Kshethra, the puja is conducted every day and it costs Rs 150. Prasadam like other temples is given on the plantain leaves.

The cheapest seva available at these temples is arathi and pachakajjayam, which cost between Rs 5 and Rs 10. All temples in Mangaluru dispense panchakajjaya, which is dry prasadam, using small paper bags. The Kukke Subrahmanya temple in Sullia taluk, which has done away with plastic bags, charges Rs 500 for the Sathyanarayana Puja. The cheapest seva is mangalarathi at Rs 5.

The government on March 11 issued an official gazette notification stating a complete ban on plastic and all plastic and thermocol products in the state. The notification makes specific mention that plastic, no matter its thickness, will be banned across the state.

Write Comment
|

E-Mail
|
Facebook
|

Twitter
|

Print