DK Milk union achieves self-sufficiency in milk production, creates record
Mangalore Today Network
Mangaluru: July 1, 2015:The Dakshina Kannada Cooperative Milk Producers Union Limited (DKCMPUL) has achieved self-sufficiency in milk production.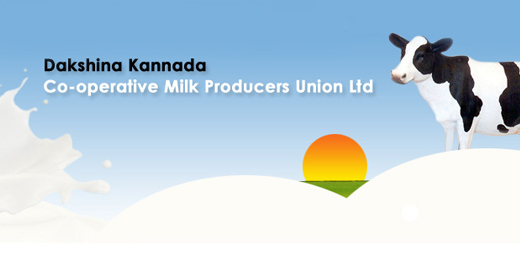 For the last fortnight, the union has not procured milk from neighbouring unions. It has been procuring 3.75 lakh litres of milk from 45,000 farmers in the district.


DKCMPUL president Raviraja Hedge told TOI the union has registered an annual growth of 15% to 18%, while the market growth for milk and milk products is six to eight per cent.


Hegde said various factors have helped them increase procurement this year. "These include our own schemes, an excellent support base price of Rs 24 per kilogram of milk and 50 paisa incentive. Farmers are benefitting from schemes like mini diary, milking machines, subsidized cattle feed, fodder, chop cutter, deworming medicine, incentives for calf rearing and financial assistance through Janashree scheme and from Farmers Welfare Trust. All these have made milk production attractive. This is the reason for increase in the procurement,'' said Hegde.


Not that the union didn't achieve self-sufficiency earlier. However, the phenomenon in 2006 was restricted to just a week and the procurement was just 2.06 lakh litres. ``But this time, we are sure that it will extend for a longer period as the growth of milk procurement in the district is very encouraging,'' said Hegde.


When asked if it is a monsoon phenomenon, Hegde said, "Partly yes, as monsoon months do not have any celebrations barring Ramzan, the demand is less. For the past four years our procurement has been picking up and we have crossed the 3.50 lakh litre mark. The demand during summers is also equal to the procurement. We believe that, henceforth, we may not have to get milk from elsewhere. Even in summer months we may not have problems as the supply has surpassed the demand by at least 10%."


Write Comment
|

E-Mail
|
Facebook
|

Twitter
|

Print