DK DC asks people to provide correct details at survey
Mangalore Today News Network
Mangaluru, April 9, 2015: Clarifying a doubt raised by JD(S) leaders at a preparatory meet towards socio-economic survey, chaired by district in-charge minister B Ramanath Rai at DC's office Hall in Mangaluru on April 8, it was asked if Roman Catholic and Protestant sub-castes are not included under sub-castes of 'Christian' in the socio- economic survey format.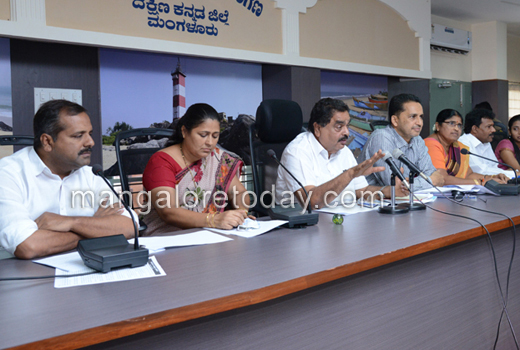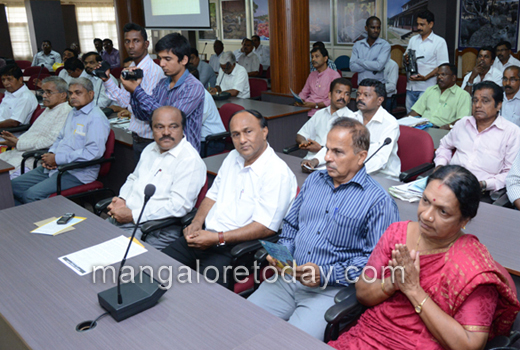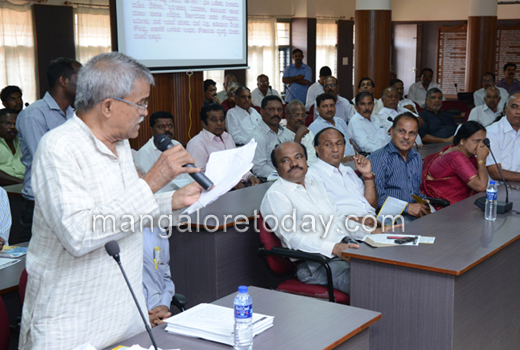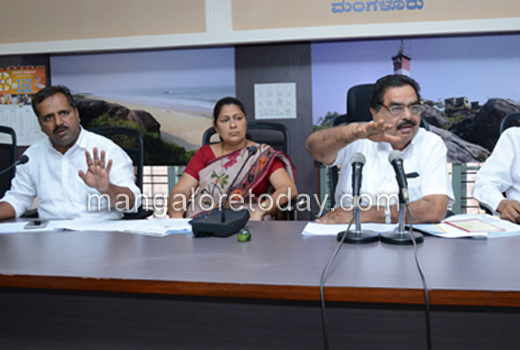 The DC said he has spoken to the chairperson of the Backward Caste Commission, who has clarified that the said sub-castes should be entered under 'other sub-castes' column, provided at the end of the columns. Deputy Commissioner A B Ibrahim said castes and sub-castes other than the ones mentioned in the list of castes and sub-castes in the socio-economic survey format, will be entered under 'other caste' and 'other sub-castes' column.

The DC meanwhile said the entry of information in socio-economic survey, will not entitle any rights to the persons to claim government benefits. The house-to-house review will be done on April 11 and 12. From April 13 to April 30, individual column filling will be done by the survey staff. On May 1, the survey of land-less will be conducted, . Even if the name of the resident is not enrolled in voter's list, he has the right to provide information to the survey staff and get it entered.

He said only government staff are deployed for the survey. The public should cooperate with the census staff by providing accurate information. Any additional information such as non-availability of government benefits such as pension schemes etc, can be mentioned in the 'others' column, made available for the purpose, in the last portion of the format. The information will be kept confidential by the government.

Meanwhile, he said details should be entered in the survey format, by the survey staff, in ball pen only.

District Statistical Officer and Resource Person for Census Pradeep D'Souza said that the format of socio-economic survey will contain 55 columns, in which question number 1 to 39 have been reserved for individual information like general information, educational qualification, occupation etc while question number 40 to 55 are meant for household information such as property owned by the family, source of drinking water, main fuel used for cooking and benefits obtained from government, etc.

The officer also said ever since the final draft was prepared which contained 1503 castes (including 101 SCs, 51 STs and 1,351 other castes), the number has gone up to 1,636 castes. While the number of SCs has gone up from 101 to 180 sub castes, the number of STs has gone up to 105 from the 51 mentioned earlier.

District in-charge minister B Ramanath Rai, Minister for Health and Family Welfare U T Khader, Zilla Panchayat President Asha Thimmappa Gowda, Vice President Sathish Kumpala, Additional DC Sadashiv Prabhu, Mangaluru City Corporation Mayor Jacintha Vijaya Alfred, MCC Commissioner Hephsiba Rani Korlapati, Zilla Panchayat CEO P I Shrividya were present.

Free questionnaire : Dakshina Kannada mattu Udupi Jillegala Hindulida Jatigala Okkuta General Secretary M Jayananda Devadiga said all should furnish correct information in the caste based census which will begin from April 11 to get the rights in society and for development.

Briefing reporters in Mangaluru, he said census would collect information on 54 issues. Mainly it collects information about 1,216 castes of the state, including 35 backward castes of the district. However, while mentioning the name of the caste people should be cautious as if they mention wrong, one caste would split into many. In place of language, it is better to mention the name of Kannada first and later put Tulu, Konkani or any other language within bracket, he said.

This type of survey is being conducted for the first time after independence. So, public have responsibility with the government to make it a model for the nation. The Okkuta will send the copy of questionnaires to all 30 Deputy Commissioners and to member organisations free of cost. The formats of questionnaires are available in Your Service Xerox stores near DC office in Mangaluru. Anybody can take a copy and fill the information which would help family in their absence, he said.

Write Comment
|

E-Mail
|
Facebook
|

Twitter
|

Print