DC comes to aid of man who made a car his abode since 15 years
Mangalore Today News Network
Mangaluru, Jan 30, 2016 : After a local media threw spotlight on a 43 year old man from Noojalu who has made a car as his home since the past 15 years and was living in the edge of a forest area at Sullia, Deputy Commissioner A.B. Ibrahim met the man in his car home at Aranthodu when the man, Chandrashekhar Gowda told the DC that injustice has been done to him by the Nellur Kemraje Co-operative Society which had attached his two acre land and house for failing to repay a loan.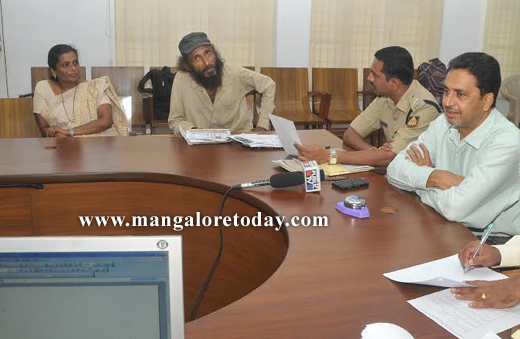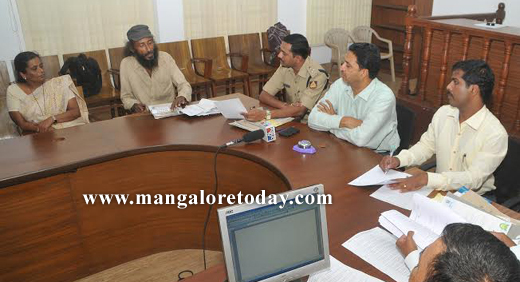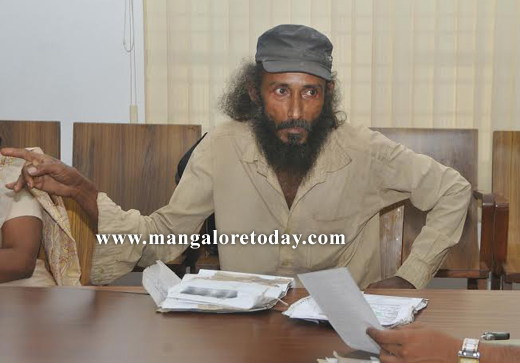 This unusual case made the DC swing into action and accordingly he convened a meeting at his office on January 28, Thursday wherein the DC assured to help Chandrashekhar come out of his problem by looking into the possibility of regularising one acre of land next to the two acres auctioned by the co-operative society.

The Deputy Commissioner also offered legal help to Chandrashekhar on behalf of the government to fight his case. The DC felt that there were discrepancies in the manner in which Chandrashekhar's property was attached and auctioned though it was true that he had not repaid the loan.

Representatives of the Nellur Kemraje Co-operative Society which had attached Chandrashekar's property, social worker Hilda Rayappan of Prajna Counselling Centre, Dr Sharanappa, SP, Dr Ravish Tunga, pyschiatrist and others were present at the meeting.


Psychiatrist Dr Ravish Tunga who spoke to Chandrashekhar for over half an hour concluded that he was mentally disturbed. Accordingly, Dr Rajeshwari Devi, Superintendent of Wenlock Hospital was asked to make necessary arrangements for the test.

Chandrashekhar's story : Chandrashekhar who used to work as a driver had availed crop loans worth Rs 50,400 from the Nekraje Co-operative Society in 1999. When he was unable to repay the loan, the Society sent him notices and finally auctioned his 2.29 acre land in October 2002 for Rs 1.2 lakh. After deducting the amount which Chandrashekhar owed the bank had left Rs 11000 in his account which he never bothered to collect.

Chandrashekhar was evicted from his house in June 2003 after which he began to stay in his sister's house and eventually purchased a car from a lawyer in Sullia and parked it on the edge of the Bedrupane forest where he began to live in his car. He then began to weave baskets and sell them for Rs 40 per basket.

It is learnt during Thursday's meeting he turned down the DC's offer to stay in Mangaluru and eke out a living by selling the baskets weaved by him at Pilikula.

Write Comment
|

E-Mail
|
Facebook
|

Twitter
|

Print