Courage, Creative Tension Make a Good Speaker: Prof. Sunney Tharappan
www.mangaloretoday.com
Mangaluru, November 21, 2015: 'Courage to express oneself truthfully is the essential quality of a good speaker,' said Prof. Sunney Tharappan, Director of College for Leadership and HRD, 'Courage gives quality to a speaker. It makes one an authentic, trustworthy and influential change agent.'

He was addressing the gathering after inaugurating 'Jamboree '15', two-day Semi Annual Conference of Toastmasters District 92 being held on 21st and 22nd November 2015 at Hotel Ocean Pearl, Navabharath Circle, Mangaluru.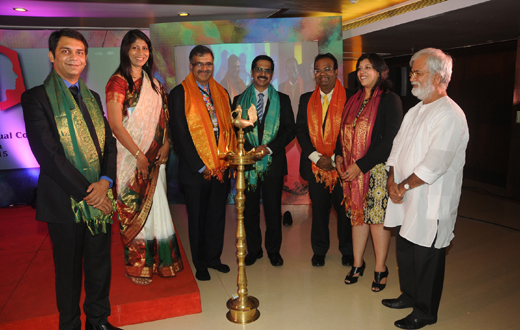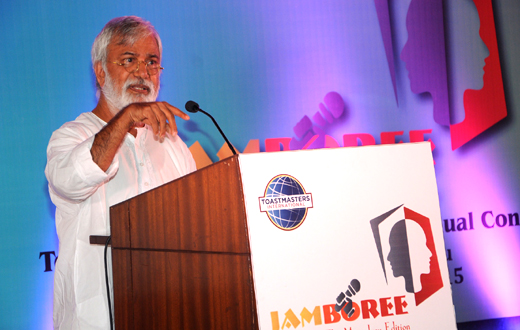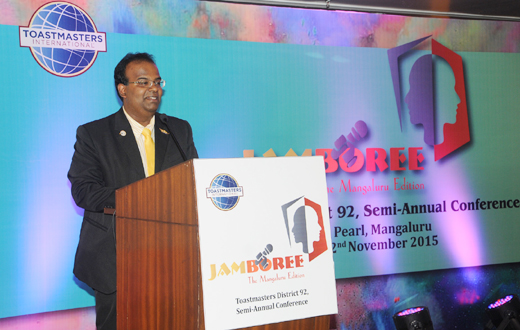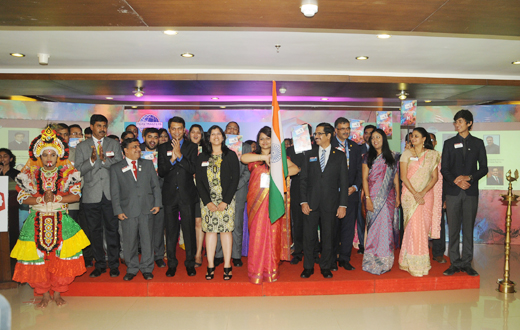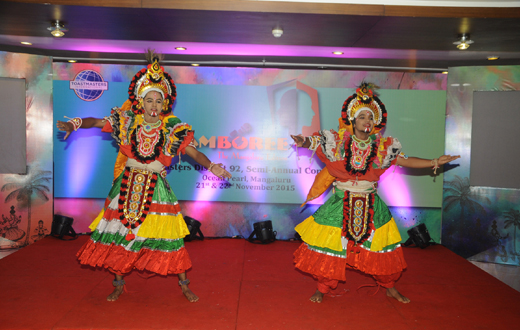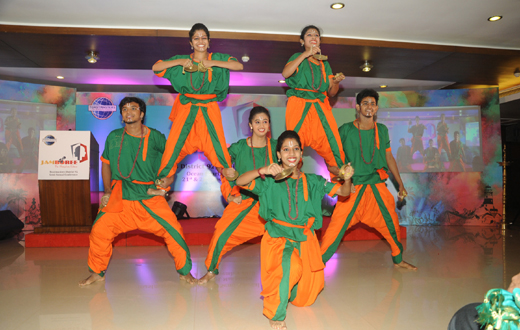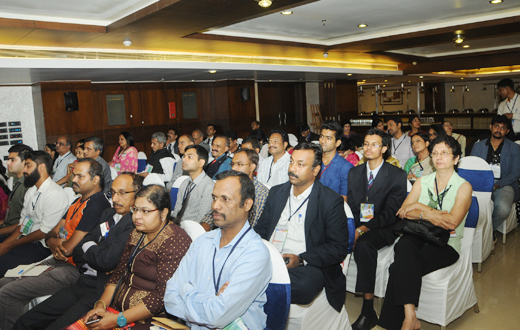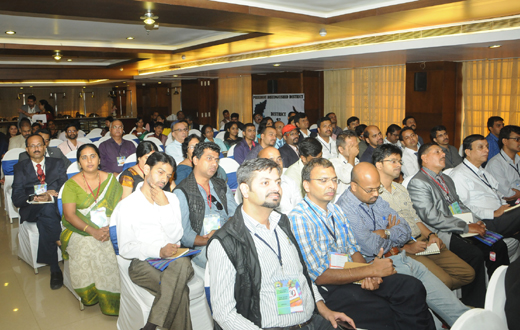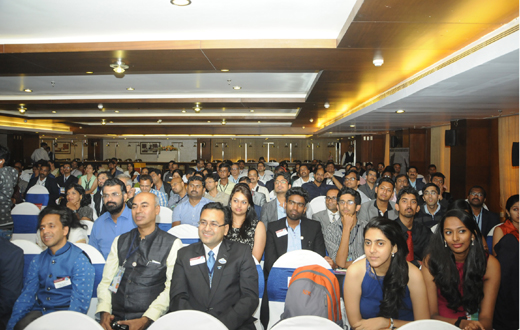 Toastmasters is an international organization devoted to developing communication and leadership skills among its members.

About 400 delegates representing 147 clubs of District 92, that are located across Karnataka and Kerala, are attending this conference, which is organized by the Toastmasters clubs of Mangaluru. The two day programme will include speech competitions, educational programmes and entertainment.

Elaborating further on the art of public speaking, Prof. Sunney Tharappan informed the delegates that speech design and speech appeal are very important ingredients of a speech. "People are moved more through speaking than by writing. Hence speaking is a good medium for influencing people to our way of thinking," he said, adding that a good speech is a product of the creative tension which the speaker undergoes in producing the speech.

"The speaker must respect the audience member, who is giving precious time. Only then one can get a sense of belonging to the idea and to the audience, and be able to influence the listeners. These moments are precious moments for intellectual revolution," he said.

In his key note address, Palaniappa Subramaniam, who is the 2nd Place Winner at the World Championship of Public Speaking 2012, said expectations of others are a burden every speaker carries. "Expectations limit our potential and make us self defeating," he said, "But we can make them work to our benefit if we define the expectation clearly and focus on meeting the basic needs behind it."

District Director Gowri Sheshadri congratulated the District 92 on being recognized as a President's Distinguished District.

T. K. Ramesh, Division Governor felicitated former District Governor Nagaraj Rao on becoming an International Director and also few other outstanding Toastmasters of the current year for their contribution to the growth of the movement.

The colorful inauguration programme was interspersed with cultural presentations and dance performances. Conference Chair Anita Cordeiro welcomed the gathering.


Malini Hebbar and Tangamma were the comperes of the inauguration function.

Write Comment
|

E-Mail
|
Facebook
|

Twitter
|

Print