Country is facing serious crisis at different levels: Veteran journalist P. Sainath
Mangalore Today News Network
Mangaluru, Feb 14, 2020: Veteran journalist P. Sainath has said that the nation is in a crisis. And this crisis is not limited to just the rural area. It has become a national crisis at various areas such as agriculture, education, economy, job creation etc.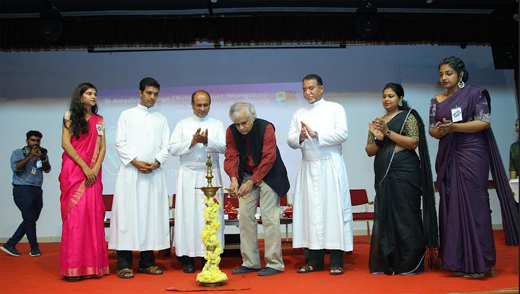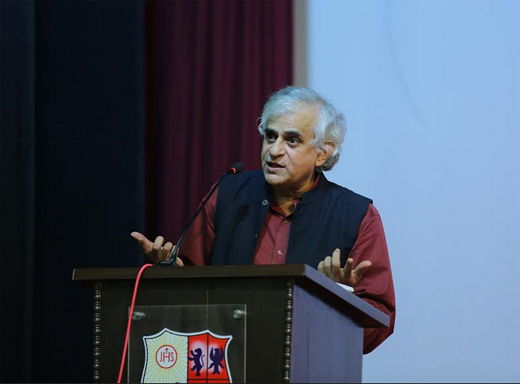 He was delivering the endowment lecture on the topic 'Indian democracy at the post liberalisation and post truth era' at Media Manthan 2020 organised by the PG department of journalism and mass communication at St Aloysius College (Autonomous).

Mr Sainath said that the many policies adopted in the 90s led to India becoming unusually unequal. Referring to the speech Ambedkar had made at the Constituent Assembly while handing over the draft of the Constitituion, Mr Sainath said, "Ambedkar had warned about the weakness of Indian democracy that liberty without equality allows the supremacy of a few over the multitude. Liberty, equality and fraternity must be kept together as we cannot have one without the other."

Mr Sainath stated that the agrarian crisis was no longer about the loss of productivity, employment or about farmer suicide; it was a societal, civilisational crisis. Commenting on the lopsided policies such as cow-slaughter ban, he explained how cow slaughter ban had adversely affected many industries due to their interdependency. While Muslims who slaughtered cows were rendered helpless, the cattle traders who were mostly OBCs lost their earnings as the cattle prices crashed. An important industry like Kolhapur sandals industry in Maharashtra went bankrupt as a result of the cow slaughter ban in Maharashtra. He said the policy makers had no idea how the rural industries were interconnected. Demonetisation too devastated the rural economy as 98 per cent of rural transactions happen through cash.

Mr Sainath also spoke about the crisis of inequality which affects the dailts and the adivasis far more than anyone else as 90 per cent of the rural households take home less than Rs 10,000/- per month. "Women are yet another group whose labour is never counted in the gross domestic product. Women and girls globally do unpaid work which amounts to about 12.5 billion working hours per year. Monetarily speaking, this is worth 10.8 trillion dollars," Mr Sainath added.

Speaking about the crisis of jobs Mr Sainath said that major companies were laying off employees just to create more profits for the investors and the adopting of artificial intelligence in the industry would further destroy millions of jobs.
Rector of St Aloysius College Institutions Fr Dionysius Vaz SJ, Principal Dr (Fr) Praveen Martis SJ, HOD of Journalism and Mass Communication department Dr (Fr) Melwyn Pinto SJ were present.


Veerappan and Vijay Mallya's business models are interesting!'

CAMPUS: Addressing the gathering during his endowment lecture on Friday, Mr Sainath made an interesting comment on the so called 'revenue model'. "Whenever I visit IIMs and IITs for lectures on my PARI project, the students there ask me what my revenue model for my project is. I tell them that I do not have a revenue model. In fact, journalism does not begin with a revenue model. Gandhiji, Ambedkar, Bhagat Singh were all great journalists. But they did not have a revenue model," Mr Sainath said.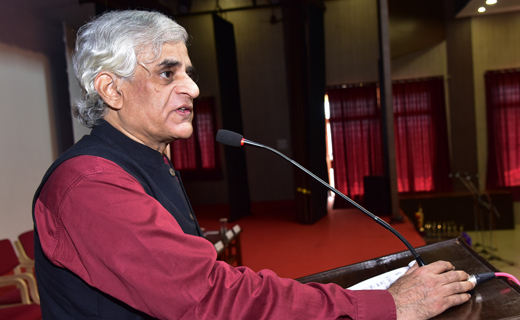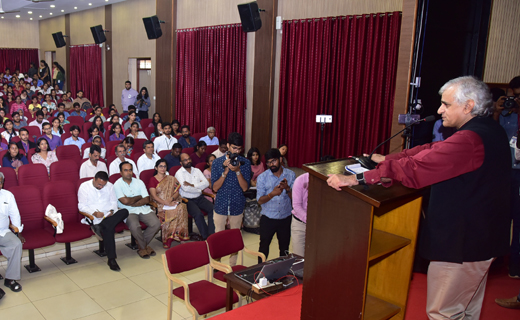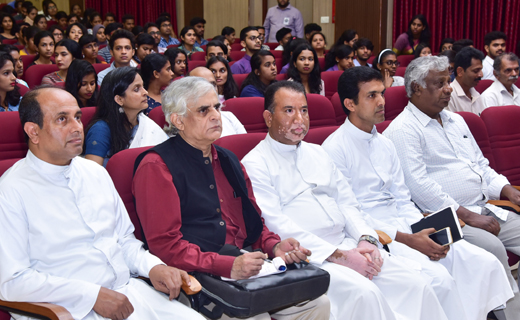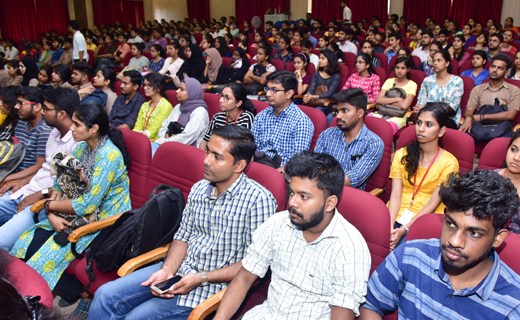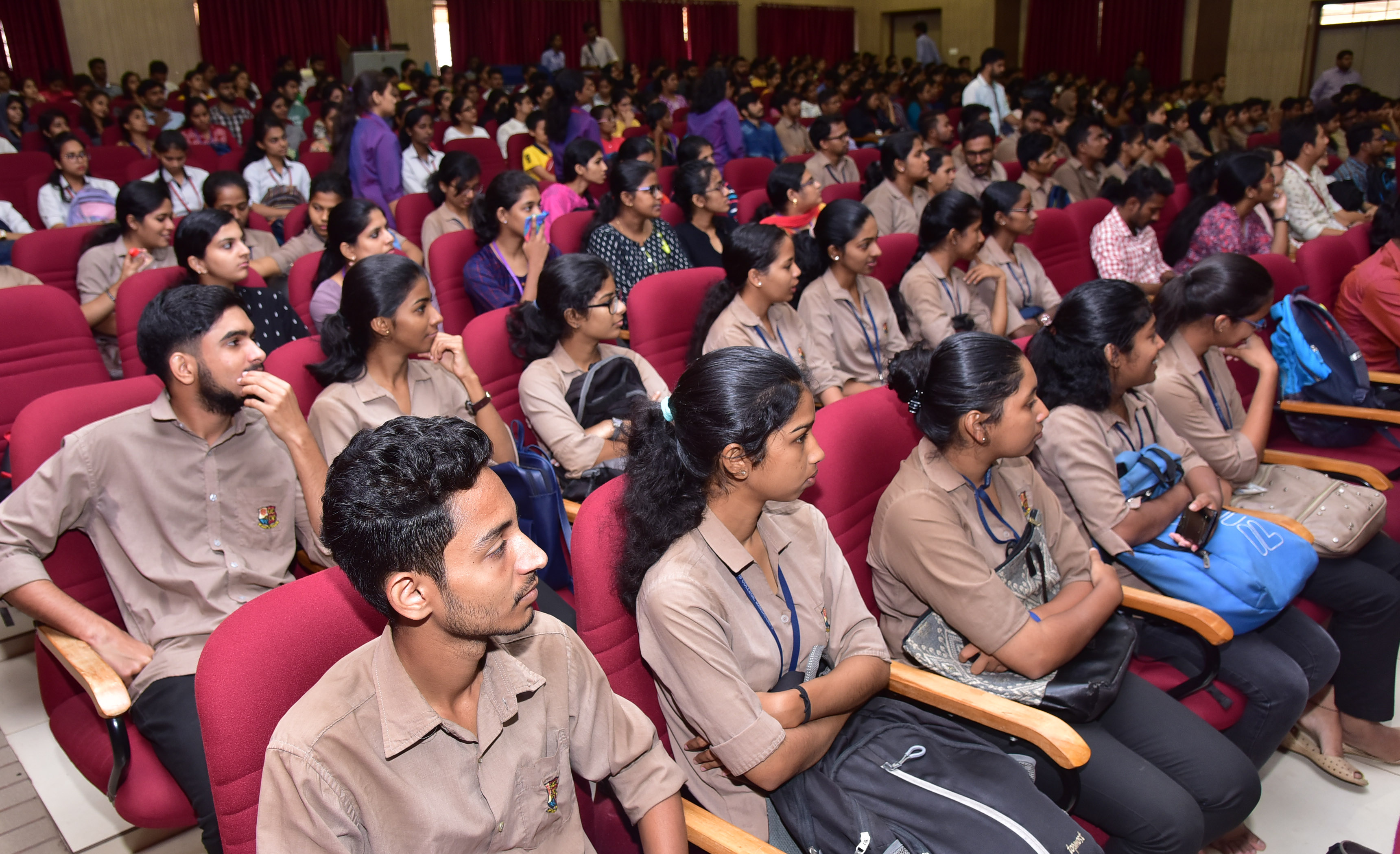 On a lighter note, he said that the best revenue model that he liked was that of forest brigand Veerappan and liquor baron Vijay Mallya. "Veerappan ruled the forest for forty years and from the top ministers to the villagers he could dictate terms and liver royally. Similarly, Mallya's revenue model was to steal the banks and run away abroad and live like a king," Mr Sainath added.

Journalism is not and can never be a business. It is a calling, he opined. While newspaper can be a business, television can be a business, journalism per se cannot be reduced to a business. "Unfortunately today, journalists are recruited on a contract basis and they have no bargaining power; and there are no unions to fight for their cause. Hence, they are at the mercy of the corporate media houses for their survival and are made to write stories that cannot be called journalism," Mr Sainath said.
Answering a question as to the pressures he faced as a journalist, he said that external pressures from the government or others could be very well handled. It is the internal pressures from once own media house that journalists find it difficult to manage.


Write Comment
|

E-Mail
|
Facebook
|

Twitter
|

Print