Consultants present 'Smart City proposal' in MCC for public awareness first
Mangalore Today News Network
Mangaluru, Sep 201, 2015 : The SCP - Smart City Proposal meeting chaired by mayor Jacintha Vijay Aflred was convened with advertisement agencies and media at MCC September 19.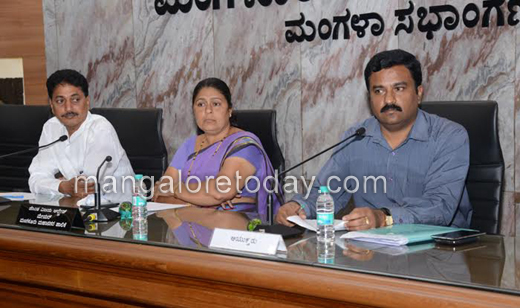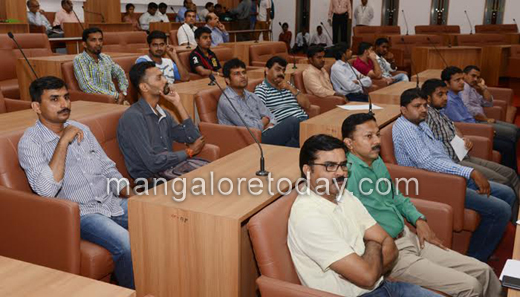 MCC commissioner Dr H N Gopalkrishna demanded support from media to create awareness about the Smart Cities Mission with the public. There is some gap among the people about the project.
The choice of Mangaluru is only a first step. It needs to be qualified in the first list of 20 cities and in this regard consultants have arrived in Mangaluru. We need to formulate how Mangaluru will ned to be five years from now. District advisory forum has to be formed under the leadership of DK DC. The final proposal must be in place before December 15.

Consultants representing the union government gave a presentation on Smart City project, according to which, the strategic components of area-based development in the Smart Cities Mission are city upgrade (retrofitting), city renewal (redevelopment) and city development (greenfield development) plus a pan-city initiative in which smart solutions are applied covering large parts of the city.

Retrofitting will plan existing built-up area to achieve Smart City objectives, along with other objectives, to make the existing area more efficient and liveable. In retrofitting, an area consisting of more than 500 acres will be identified by the city in consultation with citizens. Depending on the existing level of infrastructure services in the identified area and the vision of the residents, the cities will prepare a strategy to become smart.

Redevelopment will effect a replacement of the existing built-up environment and enable co-creation of a new layout with enhanced infrastructure using mixed land use and increased density. Redevelopment envisages an area of more than 50 acres, identified by urban local bodies (ULBs) in consultation with citizens.

Greenfield development will introduce most of the smart solutions in a previously vacant area (more than 250 acres) using innovative planning, plan financing and plan implementation tools (for example, land pooling/ land reconstitution) with provision for affordable housing, especially for the poor. Greenfield developments are required around cities in order to address the needs of the expanding population.

Pan-city development envisages application of selected smart solutions to the existing city-wide infrastructure. Application of smart solutions will involve the use of technology, information and data to make infrastructure and services better.

The smart city proposal of each shortlisted city is expected to encapsulate either a retrofitting or redevelopment or greenfield development model, or a mix of these, and a pan-city feature with smart solutions. Pan-city is an additional feature to be provided. Since Smart City is taking a compact area approach, it is necessary that all the city residents feel there is something in it for them also. Therefore, the additional requirement of some (at least one) city-wide smart solution has been put in the scheme to make it inclusive.

By October 15, public awareness has to be in place and city concept plan should be prepared. The city will get a grant of Rs 500 crore each from the centre and the state governments over a period of five years, that is Rs 100 crore each, every year. The projects can also be taken up in PPP model where the union and the state governments can invest a minimum of 50 percent and private investment of maximum 50 percent.

Several suggesions were given on collecting the feedback from the general public and the departments on areas that need to be improved upon, such as green waste conversion into electricity and computerisation of MCC. Deputy mayor Purushotham Chithrapura and others were present and discussions were in line with perspectives.

Write Comment
|

E-Mail
|
Facebook
|

Twitter
|

Print