Common credit card frauds and ways to avoid them
Mangalore Today News Network / Yahoo
New Delhi, Sep 15, 2020: While technology has aided in varied ways, scamsters are even capitalizing on the various forms of it to rob customers of their sensitive information as well as money.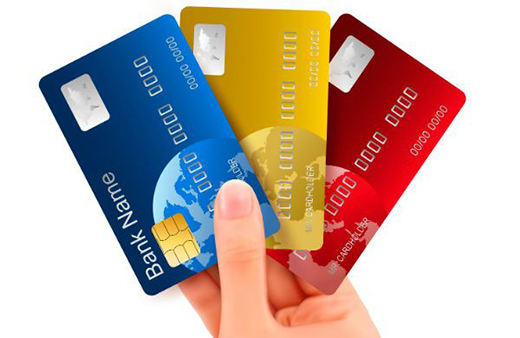 And as credit card has now an easy and convenient plastic money option, it even requires your high cautiousness.Here are discussed some common credit card frauds that have evolved over time

1. Synthetic identity theft:

In such type of frauds, fraudsters cheat creditcard holders when they make online purchases using their credit cards by creating a mix of original and fake information. First and foremost through the fake identity they try on building a healthy credit score and then carry out fraud which helps them target a higher amount over the course. Generally bigger entities and not the customers such as credit card companies are the loser in such a fraud.

Fraudsters here present their identity similar to real customers with limited credit history and hence risk detection approach normally fails here. Also, here is no identified victim and most of the time the default goes unnoticed or is found out very late as in the initial scenario the account is used responsibly and later it is portrayed as if the real person is facing some financial woes until the account becomes delinquent.

Here what can come to control such frauds may be by way of detection of synthetic IDs with the help of third-party data.

2. Keystroke logging:

Here via the malware software which makes of spyware technology keystrokes are secretly captured when the card holders uses his credit card for any of the transaction. And these are then traced for knowing the ID or password or may be PIN to rob the concerned.

3. OTP Theft:

This is also undertaken using a malware attack that provides fraudsters access to customer's mobile phone data and also they hack information on their other devices such as laptop as many a times people connect internet on their laptop using their mobile phones. So all of the details including bank account details can be captured. So, to prevent such frauds users must make use of anti-malware software.

4. Cloning or skimming:

Fraudsters even incorporate a skimming device on the ATM machine which can be to an extent made out if the keypad area seems loose or there seems some difference in the card reader slot. And here all of the card details are captured which the fraudster can use to get a new cloned card made.
How to prevent such credit card frauds?

Users can make use of 2-levels of authentication for card transactions.

Also, one must secure their internet connection and not be lured to use free Wi-fi connection as they can be made available just to dupe you.

Moreover, for any suspicious transactions, you should be regularly monitoring you credit card statement month on month.

Write Comment
|

E-Mail
|
Facebook
|

Twitter
|

Print