Coast Guard suggest precautionary measures during monsoon
Mangalore Today News Network
Mangaluru, June 7, 2016: During the Monsoon, the sea conditions became rough and high speed winds accompanied by squalls and heavy rainfall are frequent. Deputy Inspector General KR Suresh, TM, the Commander Coast Guard Karnataka took stock of the preparedness of the Coast Guard units including Maritime Rescue Sub Centre (MRSC) Mangalore for the ensuing Monsoon. He advised all the seafarers including merchant vessels / dhows and fishing boats to take precautions while operating at sea.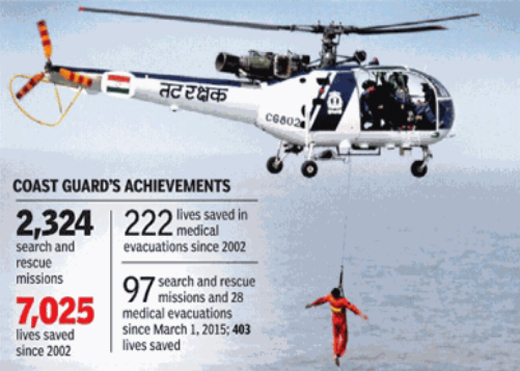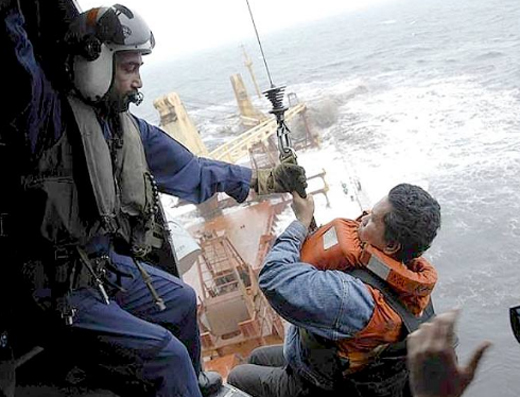 In this regard, Coast Guard Karnataka has requested all the merchant ships to follow the laid down Standard Operating Procedure (SOPs). The masters of the merchant vessels should ensure sea worthiness of their vessels. They should also ensure even loading and proper securing of the cargo. Frequent rounds of the ships should be undertaken. Maintenance and upkeep of the machinery and propulsion systems should be undertaken as per schedule. The second anchor and chain cable should be kept standby in case of the merchant vessels at anchorage.

The merchant vessels are also requested to participated in INDSAR (Indian Search and Rescue System) and update their particulars. In addition, they should keep their Automatic Identification System (AIS) on at all time. In case of emergency, contact Coast Guard and respective shipping agents, well in time. The master should ensure the safety drill and evacuation knowledge to the crew.


The old Port Mangalore will remain closed during the Monsoon till 15 Sep 16. The dhows will not be venturing out to sea. However, any dhows operating at sea should take all the precautions, i.e, rigging of weather lines, ensuring sea worthiness, securing of cargo, maintaining listening watch on channel 16 and keep AIS on. They should monitor weather continuously. They should also keep the owner and agents informed.

Fishing ban has been imposed on all the mechanised fishing boats from 01 Jun - 31 Jul 16 on West Coast of India. The fishermen are advised not to venture out to sea during this period. However, after ban period, whenever fishing boats are proceeding to sea, they should take all the necessary precautions. The fisherman should check weather forecasts, carry DATs (Distress Alerting Transmitters), radio communication equipment (VHF), life saving appliances, documents of boats and identity cards, additional mobile phones/batteries, temporary repair kits, first aid kit, extra fuel and ration, flashlights with additional batteries and necessary medicines. The fishing boats should operate in pairs or groups.

All the water sports operators should also stop their operations during monsoon period.

The Indian Coast Guard has been operating Dornier Aircraft detachments equipped with advanced and sophisticated navigational /communication sensors and equipment for response to search and rescue, pollution, maritime reconnaissance and for coastal security from New Mangalore on regular basis. The MRSC Mangalore is maintaining a close liaison with AAI (Airport authority of India) Mangalore for distress monitoring and undertaking SAR operations.

The assistance from Indian Coast Guard can be sought round the clock on toll free number- 1554. In case of distress, details like GPS position, type of emergency, colour of boat and number of crew including photograph should be forwarded for timely assistance.

The following numbers may be contacted in case of emergency: Police-100, Coast Guard-2405269/2405270 and Ambulance 108.


Write Comment
|

E-Mail
|
Facebook
|

Twitter
|

Print