Coast Guard SAR for 2 missing fishing boats during cyclone'KYARR'
Mangalore Today News Network
Mangaluru, Oct 28, 2019: Distress message was received from the Office of SP, CSP, Malpe regarding missing of two fishing boats IFB Ganga Ganesh (IND-KA-02-MM-76) and IFB Suvarna Jyothi (IND-KA-02-MM-782) both having 06 crew each onboard on 25 Oct 2019. Their last known position of IFBs was reported off Vasco. Accordingly, the information was shared with No. 11 Coast Guard District Headquarters, Goa. Subsequently, Indian Coast Guard ships Amal, Apoorva, Amartya and Samudra Prahari operating off Goa, Karnataka coast were pressed into action for search of above two missing boats. The ships were also assisted by Coast Guard aircraft from New Mangalore. One ship ICGS Rajdoot was also pressed into action exclusively for the Karnataka coast.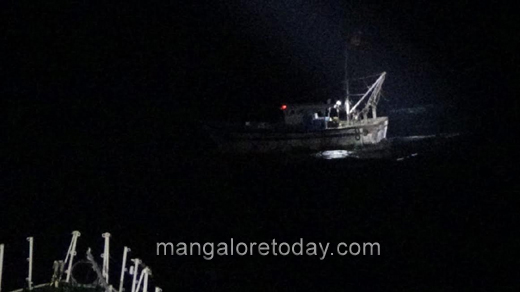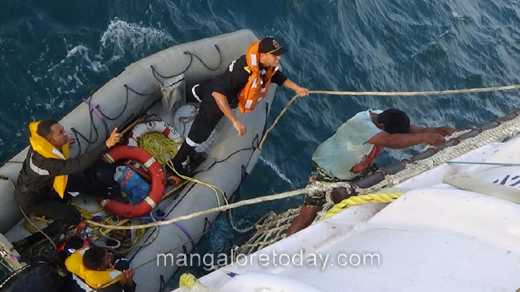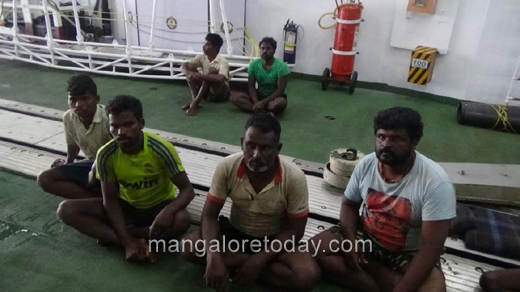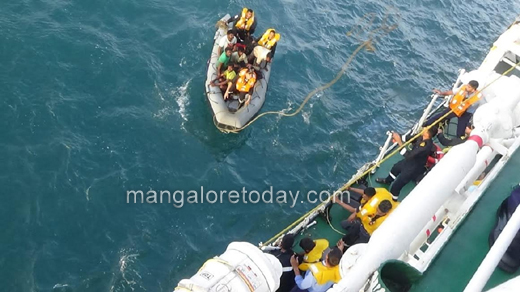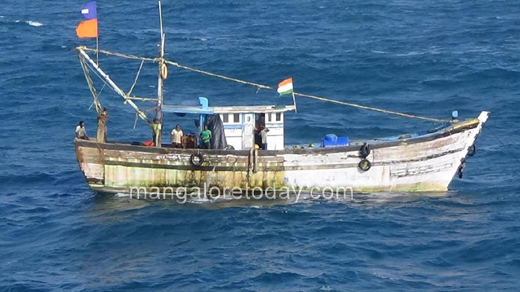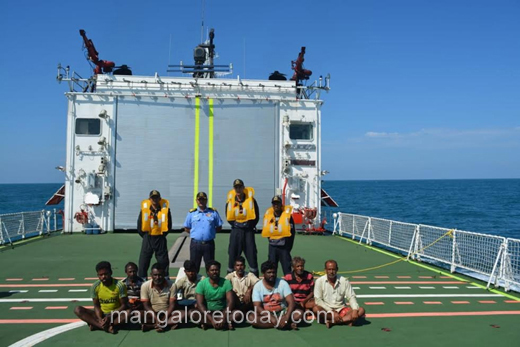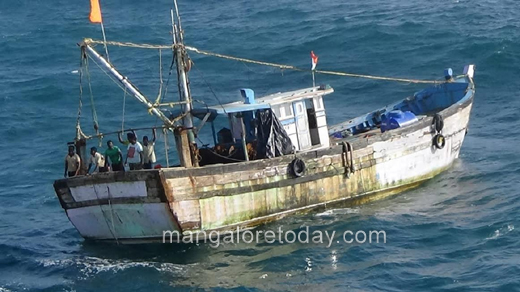 In the meantime, the information was also shared with Headquarters, Coast Guard Region(West) at Mumbai. Accordingly, ICGS Samrat on EEZ deployment from Mumbai was also directed to look for two missing boats. Subsequently on 26 Oct 2019, whilst the ship was operating 25 Nm south west of Murud Janjira, received a VHF call on Channel 16 from MT Hari Aradhana requesting Indian Coast Guard for immediate assistance for rescue fishermen stuck on a stranded Indian fishing boat Suvarna Jyothi. Later the Motor Tanker informed the Coast Guard ship regarding one crew of IFB getting over boarded during rescue efforts due to severe weather and very poor visibility. The Coast Guard ship rescued the balance three crew from the ill-fated IFB. Though ship explored all feasibilities to tow/ escort the IFB, however, due to prevailing weather conditions and further crew denial to stay onboard IFB, ship left the unmanned IFB anchored. The ship directed MT Hari Aradhana to convey the survived crew along with her to Kochi view her next port of call being Kochi. Further, the rescued crew to be handed over to Coast Guard at Kochi for safe disposal. During the entire operation another motor tanker in the vicinity MT Bambzi assisted greatly in relaying messages to IFB and MT Hari Aradhana. After that the ship carried out extensive search for Man Over Board (MOB) till about 1200 hrs on 27 Oct 19, however could not succeeded in locating the MOB. Ship also issued advisory to all transiting vessels in area and Coast Guard Aircraft engaged in maritime patrol for sharp look out for Man Over Board.

At about 1601 hrs on 27 Oct 19, the ship sighted a stranded IFB identified as Ganga Ganesh (IND-KA-02-MM-76) located 39 NM west of Tolkeshwar point. In the severe weather conditions ship managed to approach with difficulty and deployed her boarding team. The daring boarding team comprising one Officer and two diving specialist personnel rescued the entire six crew of IFB by an inflatable craft.

Facing cyclonic wind of 25 to 30 Knot gusting to 35 Knot and wave heights of 3.5 to 4.0 mtr during on-going severe cyclone "Kyarr" over east central Arabian sea, Indian Cost Guard ship Samrat had courageously rescued and saved nine precious lives. All the crew are stable and provided with basic supplies. Finally, ship entered Mormugao harbour at about 1315 hrs on 28 Oct 2019


Write Comment
|

E-Mail
|
Facebook
|

Twitter
|

Print