City to celebrate 'Samarpan 2018', February 3, 4
Mangalore Today News Network
Mangaluru, Feb 02 2018: Nrityaangan, a trust in Mangaluru, is organizing SAMARPAN 2018 – The fifth edition, of a classical dance festival at Don Bosco Hall, Balmatta Road, Mangaluru on February 3 & 4, 2018, at 5.30 PM. Open to all interested.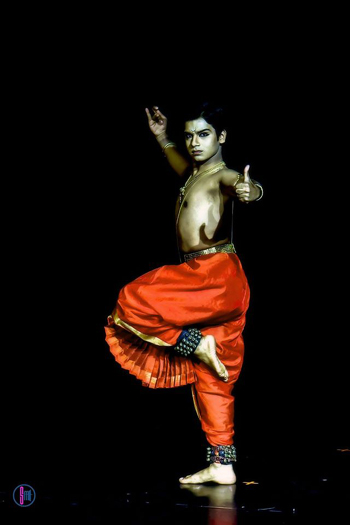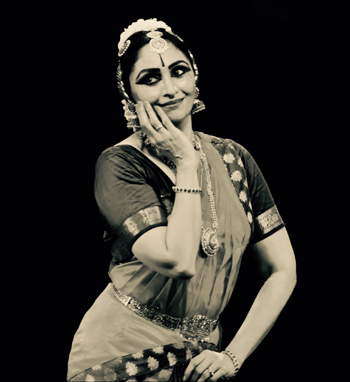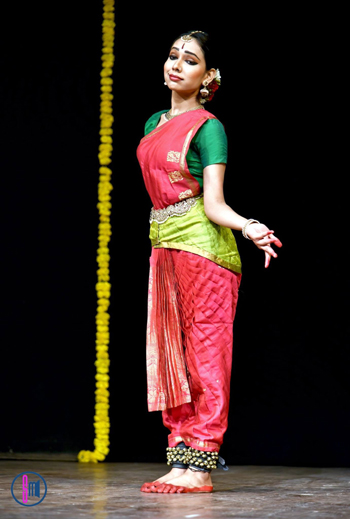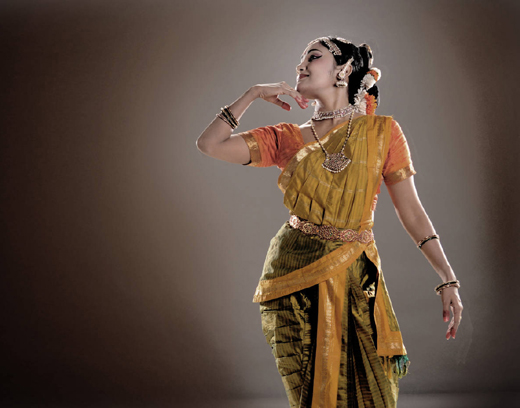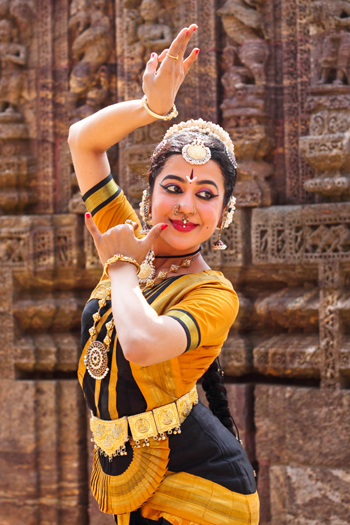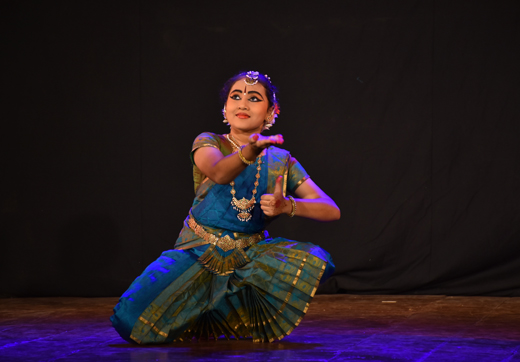 The event will be inaugurated by Shri. Soorya N. Krishnamoorthy – Founder-Director of the SOORYA Stage & Film Society, Thiruvananthapuram. Shri S.R. Sathishchandra, President CAMPCO, Shri Chandrahasa Rai – Asst. Director Kannada & Culture, D.K. and Karnataka Kalashree Guru Sharadamani Shekar will be the guests of honour.

Established and budding artistes, Dr. Soundarya Srivathsa (Bengaluru) – Bharatanatyam, Sreelakshmy Govardhanan (Thrissur) – Kuchipudi, Kum. Shubhamani Chandrashekar (Mangaluru) – Bharatanatyam are performing on February 3, Smt. Aishwarya Nityananda (Bengaluru) – Bharatanatyam, Shri Himanshu Srivastava (New Delhi) – Bharatanatyam, Kum. Shriya Maiya (Mangaluru) – Bharatanatyam, are performing February 4.

Udgam – A talk by Shri Himanshu Srivastava will be held on the 4th of February, 10.30 AM at Don Bosco Hall, Balmatta Road, Mangaluru.

Department of Kannada & Culture, Bengaluru, Karnataka Bank & the crowd funding portal Ketto, are supporting the event.

Artiste Profiles

Shriya Maiya: Shriya is a dedicated student of dance who is the first student of Nrityaangan and has been training under Smt. Radhika Shetty for 6 years. She has performed as part of various group performances of Nrityaangan and also has won dance competitions. We are proud to present Shriya for Samarpan 2018

Himanshu Srivastava: Himanshu Srivastava began his training at a tender age of 11, under the able tutelage of Dr. Chitangada Jain of Kalakshetra bani of Bharatanatyam. Continuing his graduation in engineering, along with his Dance curriculum he came under the tutelage of Guru Dr. Saroja Vaidyanathan, Tanjavur Bani, Hailing from the Sangam City, Allahabad, Himanshu had the best opportunity of growing up in the company of Sanskrit scholars, his grandfather and father being multi-linguists and Sanskrit scholars nutured Himanshu's mythological and shastric base which empowers his Bharatanatyam.
He is also a skilled painter and both the art and dance, receiving inspiration from one another. He has been performing at various reputed National and International Platforms. A Recipient of Junior Fellowship 2013-2014 for visual arts and performances from the Ministry of Culture, Himanshu is a Graded Artiste of Doordarshan. He is also an Artiste/painter, skilled in the knowledge of sculptures & Paintings of Chola style. Himanshu presents Shikhandi as part of SAMARPAN 2018


Aishwarya Nityananda : Aishwarya Nityananda is one among the most inspired and dedicated Bharathanatyam exponents who has been training this divine art form under the able guidance of renowned Guru Smt Radha Sridhar of Venkatesha Natya Mandira, Bangalore. She is also an A grade artist of the Doordarshan Kendra.

Aishwarya has performed extensively giving over 400 performances all over India and abroad in places such as Los Angeles, Vancouver, Washington DC, Houston, Iowa, Austin, China etc enthralling audiences with her soul stirring performances. Some of the awards and honours that Aishwarya has received include 'MGR Award' by Music Academy Chennai, 'Natya Kala Vipanchee' Award, 'Kishora Prathibha' Award, 'Aryabhatta' Award, 'Dr Pandit Puttaraja Gavai' youth award, Rotary Young achievers award, 'Bharathanatyakala Seva Thilakam' award and many more.

Shubhamani Chandrashekar : Born in a family of great dancers and musicians, started her training in Bharatnatyam at the age of 5 under her illustrious mother Guru Smt. Sharadhamani Shekar, at 'Sanathana Natyalaya', Mangaluru. In the year 2013, she started her training under the renowned and very respected dancer, Guru Kalaimamani Rama Vaidyanathan at Padmabhushan Dr. Saroja Vaidyanathan's dance institution, 'Ganesa Natyalaya' in New Delhi. Simultaneously, she is pursuing B.A. from Technia Institute of Arts and Design, Delhi, and also takes part in her Guru's dance productions, performances, workshops and residencies. She has also accompanied her guru on Nattuvangam several times. Shubhamani, has given many solo performances and group or production performances all over India and abroad and has performed at the 'Spirit of Youth Festival of Music and Dance-2017', one of the prestigious festivals in India.


Sreelakshmy Govardhanan : Accomplished Kuchipudi artiste. Based out of Kerala, she has created her space in the Kuchipudi world by dint of her immense talent and unrelenting hard work. Sreelakshmy is the disciple of Pasumarthy Rattaiha Sarma, a maestro in Kuchipudi Yakshagana.

Besides being a dancer, Sreelakshmy Govardhanan is a renowned choreographer and trainer of Kuchipudi. Her immense talent and commitment towards her art has earned her high accolades and several coveted titles and honours such as 'Kalashree' – Kerala State Award by Kerala Sangeeth Natak Academy, Nalanda Nithya Nipuna, Yuva Chetana Puraskar, etc. Her performances at various prestigious Indian Dance Festivals and on International platforms in Germany, Switzerland, UK, Jordan and Gulf countries have earned her rave reviews. She has been involved in conceiving and executing many dance related workshops, classes, seminars, demonstrations and events.

Dr. Soundarya Srivathsa : Hailing from the Pandanallur School of Dance, Soundarya, disciple of Guru Smt. Narmada, true to her style of dancing, is all exuberant and lively. A gold medallist in her masters in Bharatanatyam, Soundarya has evolved into a very fine exponent of the art. She is an A top grade artiste of Doordarshan who also has the Senior Fellow Scholarship from Sangeet Natak Academy, New Delhi. Doctoral Degree awarded by Bangalore University upon the successful completion of PhD, thesis relating Classical Dance and Movies under the able guidance of Dr. Nagesh V. Bettakote. She has extensively performed all over India and abroad. Soundarya presents Draupadi – a Bharatantayam feature.




Write Comment
|

E-Mail
|
Facebook
|

Twitter
|

Print