City's 'White Doves' rescues 2 abandoned men on January 7
Mangalore Today News Network
Mangaluru, Jan 08, 2020: In times when it is generally seen that indifference and inhumanity prevails, January 7, Tuesday was a day to cheer, as the pictures here will show. Corrine Rasquinha the founder, in spite of illness, with Jerald the Manager and the compassionate team of city's premier psychiatric and destitute home team of now 25 year old 'White Doves' who are constantly working to rescue, rehabilitate and reunite destitute and abandoned humans, rescued 2 in a precarious condition.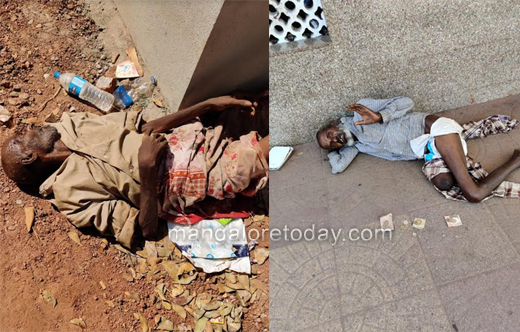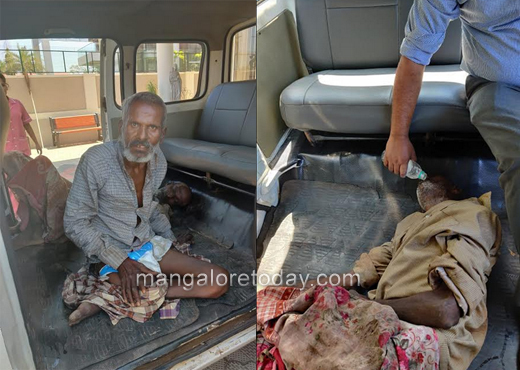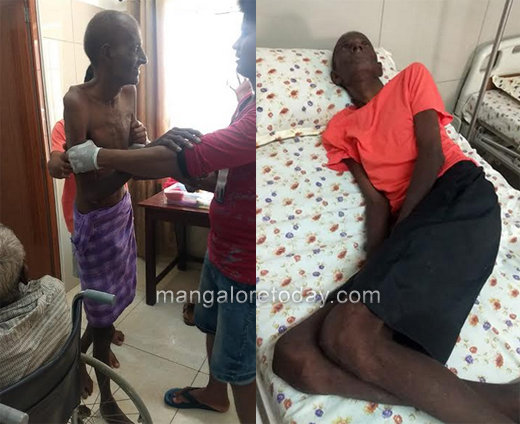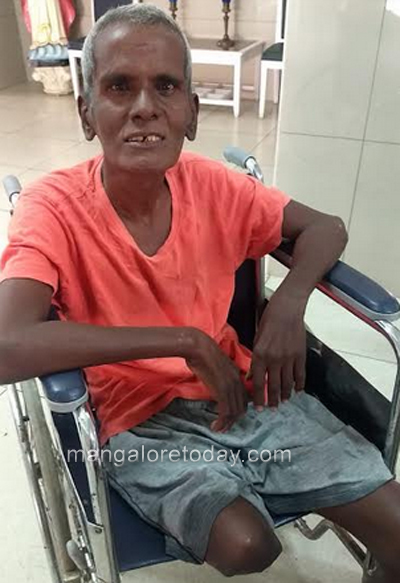 Scouting the city, distributing food and counselling, they noted that a man about 60 years was lying in a delirious state by the side of Forum Mall, a few meters from Rosario Cathedral gate, even though hundreds of people past by he was largely ignored. The other man was at the Central Railway station, about 50 years old and mentally disturbed in a bad condition, and had probably arrived by train. Such heroic acts are seen at the 'White Doves' regularly. The new 'under-single-roof' facility is already packed with more than 200 inmates, both women and men are housed, fed and clothed in an exemplary manner, to be seen and believed . After rescue and stabilization, commences the rehabilitation process which is long and often impossible, the rehabilitation process brings about great changes and the patient regains realization and recalls who she/he is; this allows reuniting with kith and kin a joyful happening, around 385 people have been reunited in recent years. People from all over India can be seen here with absolutely no discrimination. Without doubt this is a God sent work but very delicate and stressful for all the courageous care givers. The good will of people is the crux for sure - human to human which needs to be nurtured more and more.

Thumbnail Recap on 'White Doves'

White Doves, is a 25 year old compaassionate venture in Mangalore. Picked up from the streets and garbage and cared for, in God's divine providential care get concern rarely seen. Among other works of 'White Doves', every evening at least 100 food packets are distributed to unfortunate at railway station, bus stands and streets who are sick, shelter-less and on the move.

The vision is 'compassion', sharing and caring - they who share, care. To bring dignity to the discarded and unwanted human. To guide them back to mainstream life. The 'White Doves' labour wholly to humanely protect the least, last and lost. Many well into disaster are guided back to the world of reality. People from all parts of India are seen at 'White Doves' - from Kashmir to Kanyakumari so to say, many languages are spoken. It's a wonder to behold honestly, ethically and morally the best care being showered to please only Him who is above all.

"White Doves" is a Trust generates true trust among all in need, a labour of love and compassion started in a humble way in the early 1990s. Helpless and unwanted people - the destitute, who had no place to go are given a new life. The shocking sight of sick, half naked, mentally challenged, exploited and misused ..... moved a small band of humane people here to do something with determination and make a difference - "White Doves" was thus conceived . Basically there are three trustees the power flows through them, namely: Corrine Rasquinha, Founder President, Jerome Coelho, Secretary and Treasurer and Vitus Rasquinha, Trustee, they have dedicated staff, volunteers and more compassionate support. Commitment is an act, not a word here. This haven surely will attract concern and compassionate action in all human hearts bringing fulfillment in the intrinsic humaneness that human hearts bow to naturally.

Write Comment
|

E-Mail
|
Facebook
|

Twitter
|

Print