City public suffer on roads for long, needed regulation absent
Mangalore Today News Network
By I J Saldanha Shet

Mangaluru, Nov 11, 2018: The sad plight and woes of ordinary citizens of Mangaluru city, specially those who are moving on foot is pathetic. Recently road accidents have become horrific and people are suffering for no fault of theirs. Noting the shocking accident in which a 5-year-old girl was crushed to death by Tata Sumo van at Katpady November 10, Saturday (Yesterday), is another proof that no serious action and steps to prevent such horrifying accidents is followed by all concerned.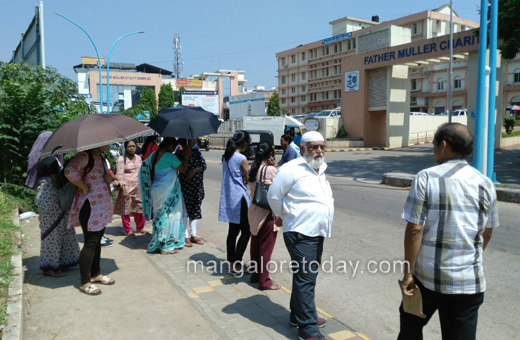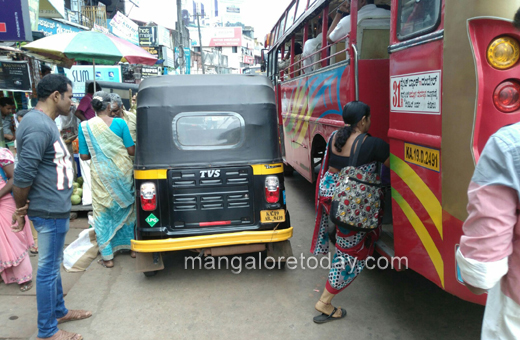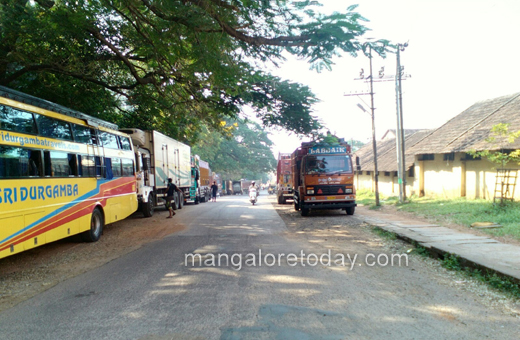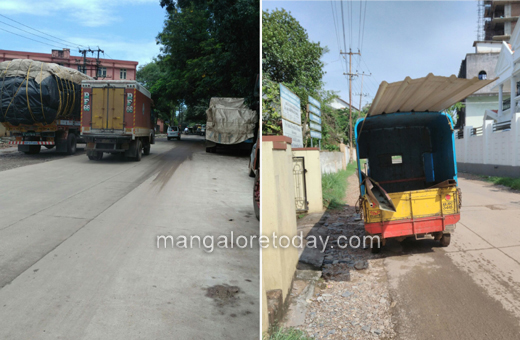 Years of promises and hope has clearly failed to get positive result and matters are getiing worse day by day. The smart city project is seen only in negative impact and crores of rupees allocated is only in the pockets of certain heartless people. One main factor as seen by many is the haphazard concreting of roads ignoring other infrastructure and foot paths and so on. The concrete roads, while proving very good for the increasing speed oriented vehicles to swish past ignoring all aspects of road rules and traffic restrictions. Use of phone while driving 2 and 4 wheelers is ignored even by cops on the road.

The long gone city bus stops which provided bare shelter from sun and rain were mowed down for road concreting works 2 or 3 years ago....in a vast number of cases new ones have failed to materialize even promises of a 'smart city' has gone into thin air; it is pointless naming the many spots that need bus shelters, authorities will know yet do nothing. In fact it is common to note that foot paths and bus bays are coming up where they are not so important and of use.

Spaces including foot paths along most busy roads and areas is delightfully used for parking and even as part of the roads. Due to heavy traffic on the foot paths these foot paths are decimated and rendered dangerous for walking. (A*) Foot paths and the walking public mainly consists of school/college children, the aged and sick, all mainly from lower middle class and marginalized citizens. The pattern of parking and traffic movement is again a very grave danger to visitors and tourists, who are unfamiliar with the local conditions, note that deaths too have been recorded. Roads catering to hospitals, educational and vital institutions are not given due consideration and care. The serious road rules neglect is a cause for true concern and among many needing attention. Pipes, metal sheets, angles, glass , construction materials of many descriptions protruding from large vehicles and particularly smaller vehicles - even autos and 2 wheelers...these pose a critical and serious hazard to all and more so to the unsuspecting pedestrians, students and aged...it is also highly illegal. It is very often seen on busy major roads and critical spots, a road user on foot is startled by a two-wheeler swishing past unexpectedly in a hazardous manner from the opposite direction to traffic. These illegal and dangerous practices are as always ignored by police, consequently they are increasing rapidly - the awareness of the danger and the law must be clearly promoted in a reasonable manner at least basically.

In Mangalore city road crossing is a real death trap. Zebra crossings have no value and only ignored, speed breakers only help the vehicles to fly in the air and pose a worse danger to pedestrians of all categories ( as in A* above). At most or almost all crossing road points, the plants/trees and advertising boards placed on the road dividers, specially on main roads, in Hampankatta, along Forum Mall, Fr. Mullers Rd...just to name a few impede the visibility of on coming traffic and curtails the judgement of the person on foot often giving rise to injusry and death.

The concerned authorities of various departments, must have a definite plan of action, bound by time and quantity and ensure safety on the roads, now seriously infringed and a cause for general concern. Strong demands and voices are to be raised to bring in awareness and action from all sides.

Write Comment
|

E-Mail
|
Facebook
|

Twitter
|

Print