City marks 'National Dengue Day' May 16
Mangalore Today News Network
Mangaluru, May 17, 2019: DK District Health Officer Dr Ramakrishna Rao addressed media at a programme organised to mark National Dengue Day organised by the Zilla Panchayat on May 16, Thursday. We need to make efforts to stop the spread of dengue at the very source, dengue is an easily preventable disease if precautions are taken by individuals to ensure that there is no scope for mosquitoes to breed.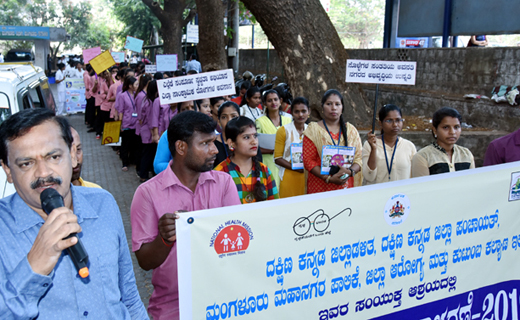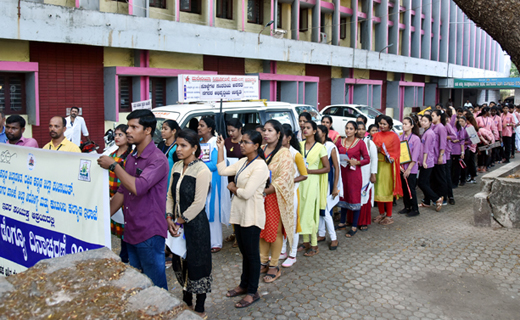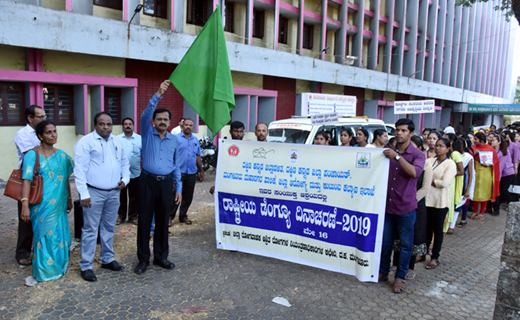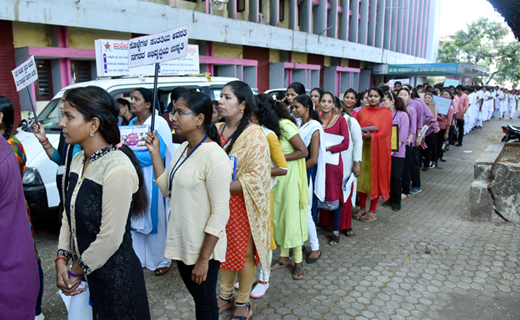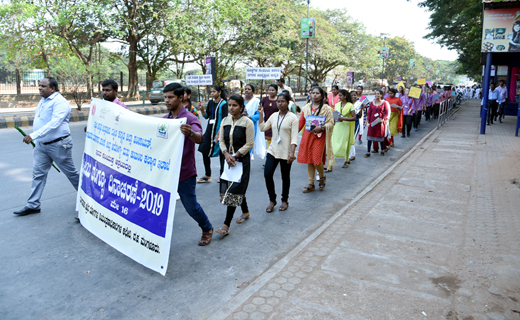 "The aedes aegypti female mosquito can multiply in places with stagnant water. It starts with simple precautionary measures such as cleaning tanks, keeping the surroundings of outhouses, offices and institutions clean from such stagnant waters." he explained.

Three types : "Dengue fever is of three types – classical dengue fever, dengue haemorrhagic fever and dengue shock syndrome. Classical dengue fever includes symptoms such as sudden increase in temperature, pain in the forehead, muscle pain and pain in the eyeballs. Dengue haemorrhagic fever includes red eyes, rashes on skin, bleeding from the nose and black stool. Symptoms for dengue shock syndrome are blackouts due to vomiting, varied fever and stomach ache. All of these need medical attention at the earliest," Dr Rao said.

"There is no confirmed treatment for dengue per se. We can just treat it for the various symptoms. Some of the symptoms that we should keep a look out for are fever, headache, body pain and dizziness. All the primary health care centres are fully equipped to conduct necessary tests and people should benefit from this. Once a positive case of dengue is reported, a 'special source reduction' programme is undertaken, where the team checks the source of dengue and undertakes necessary measures to prevent the spread of the disease," he added.

Also, since dengue has no confirmed cure, ample amount of rest, fruit juice along with primary medicines to treat the fever can be administered. In case of dengue haemorrhagic fever and dengue shock syndrome, there is a need to be hospitalised, he explained.

District vector borne disease control officer Dr Arun Kumar S B said, "A team from the PHCs visit the source and involve in preventive measures such as fogging the place, spraying larvicides, clearing out stagnant water and create awareness among the residents of the place to prevent further spread of the disease."

Prevention better tahn cure : One should ensure that there is no stagnant water around the houses in places such as terraces, flower pots, water tanks, tires and places where water can stay stagnant. There is a need to clean such places regularly.

People with dengue should take precaution while interacting with babies, pregnant women and elderly.

Guppy fishes can be released in tanks and wells so that the fish feeds on the larvae of mosquito and prevents breeding.


Write Comment
|

E-Mail
|
Facebook
|

Twitter
|

Print