City Police Commissioner hails Konkani speaking people at Konkani Lokostav-2017
Mangalore Today News Network
Mangaluru, Feb 10, 2017 : The coming together of various Konkani speaking communities during three-day Konkani Lokostav-2017 which kick-started on Friday, struck an emotional chord with city's top cop, a native of Andhra Pradesh.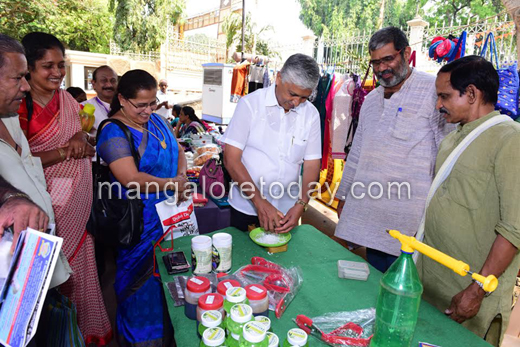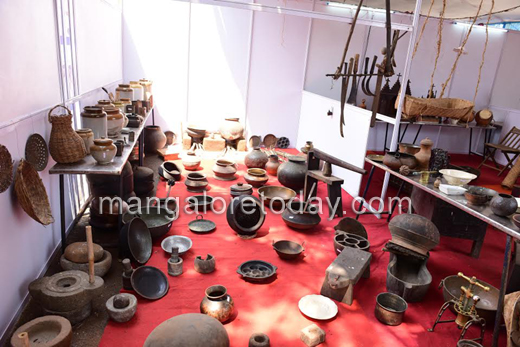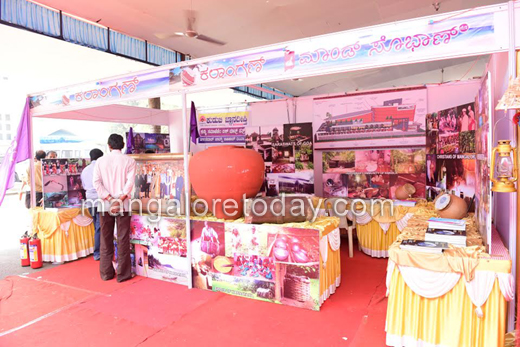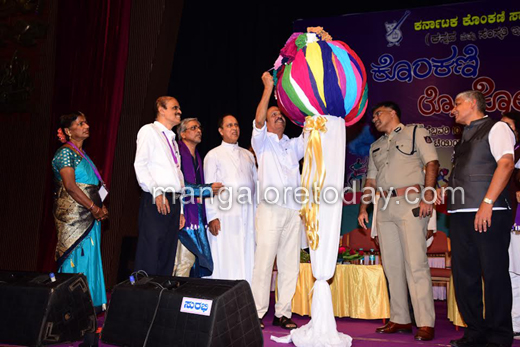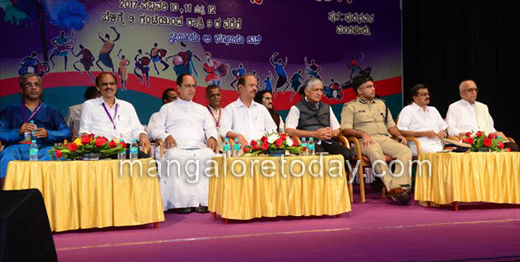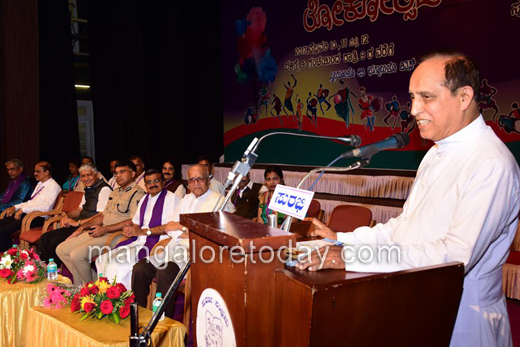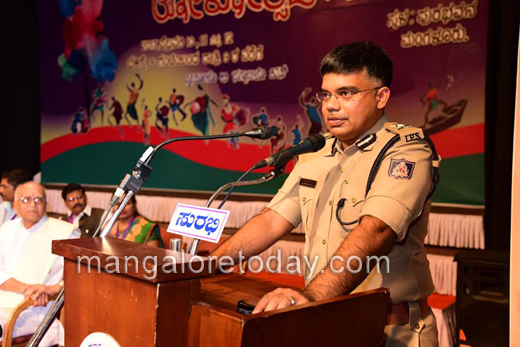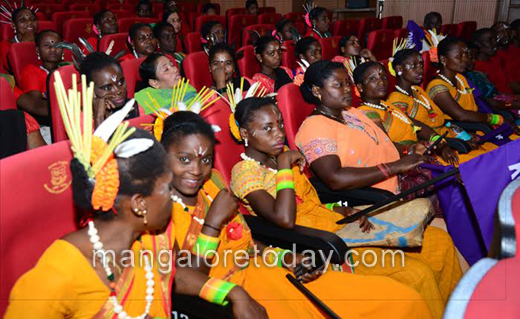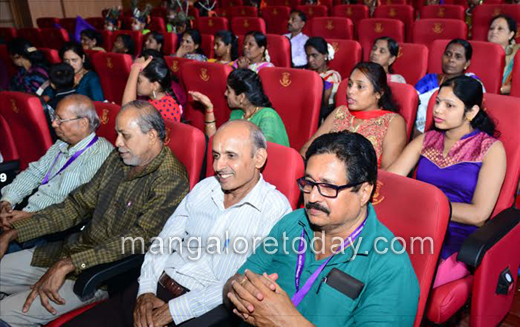 Chandra M Sekhar, City Police Commissioner said that Konkani speaking people from different religions and from five states — Kerala, Karnataka, Goa, Maharashtra and Gujarat - have gelled together for a joyful celebration is a matter of great pride. "If our people (Telugites) take 10% of your spirit, we can live in unity and peace,'' he said pointing out at the violent protest that took place to divide the state into two not so long ago.

"Though all Telugites follow traditional customs from past 2,500 years, now they have been divided in two states,'' he rued.

Observing that majority of Konkani speaking people had a pleasant personality, Sekhar said he had been witness to the calm nature of Konkanis' that rubbed off on others who wanted an altercation. "It is a great quality. In spite of provocation, Konkani speaking people maintain their calm. I do not know how they manage it, maybe it's in their culture or language. Another best quality I have seen in the Konkanis is they are highly enterprising. They give their best whatever task it may be. They do not quarrel for petty reasons. Only with such qualities, people can come up in life. Whichever community works hard and maintains such qualities will prosper," he said adding that visit of Konkani activist Basti Vaman Shenoy to police office calms the tense atmosphere.

Mayor Harinath, who spoke in Konkani, said that India has unity in diversity and the Konkani speaking people have contributed much to the country. "There is a local saying that, "If Konkani community people plant a sapling at any place, it will bear fruit' such is their enterprising nature.'' he added.

The three days bonanza of Konkani language, literature, heritage and culture was given a meaningful start with the band and dance troops performing in the stage put up in front of the Town Hall. Mother Theresa band from Honnavar was the first to showcase its rich musical talents. Siddi Daff dance group from Haliyal, Siddi Dammam group from Mundgod, Pugudi Dance group from Yellapur and the Zakai Dance troop from Sirsi presented their colourful dances which won the hearts of thousands.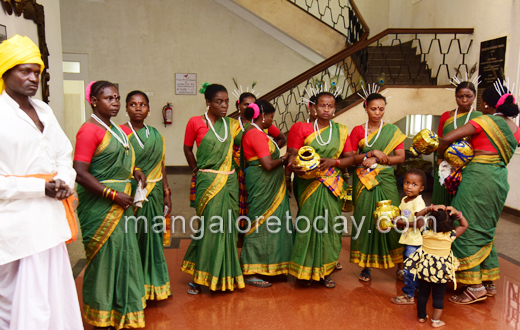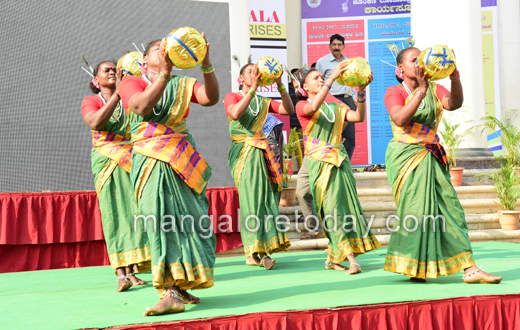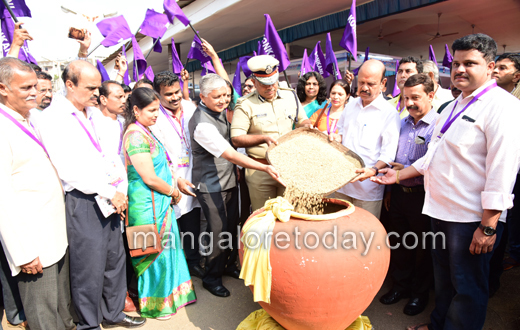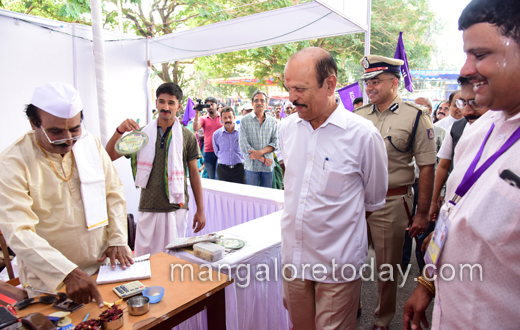 The stage programme was given a very beautiful kick start by the hundred more singers led by Shri Eric Ozario of Mandd Sobhann fame and renowned singer Smt Vasanti R Nayak singing the theme song of the 'Lokotsav' and other relevant songs.Shwetha Kamath and team presented the heart winning welcome dance.

The 'LOKOTSAV' is set to continue on Saturday, Feb 11th and Sunday, Feb 12th in a big way and is open to all interested.


Write Comment
|

E-Mail
|
Facebook
|

Twitter
|

Print