Citizens and NRIs come together to improve Primary Health Care in Dakshina Kannada
Mangalore Today News Network
Mangalore, Jan 19, 2015: Social and political activists, doctors, professionals and a few NRIs from the district have come together to evolve strategies and action plan to improve the primary health care in the district through by facilitating active involvement of the community. In a consultation meeting held under the banner of an NGO, WHEEL (World Health and Education Enrichment Links) at Campus Career Academy in the city on Sunday, there were proposals to work with the Raksha Committes to facilitate better and effective functioning of Primary Health Centres, some of which may be taken up on a pilot basis. It was felt that there was an ardent need to recognize the importance of strengthening local bodies like GramaPanchayaths and involving community people at local and international level in primary healthcare delivery.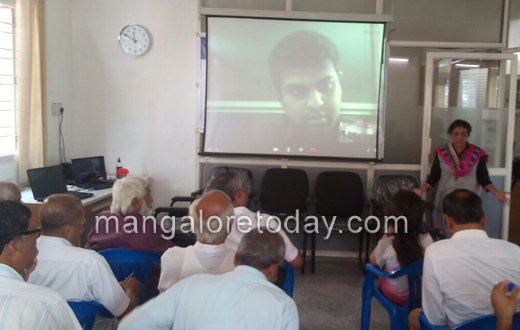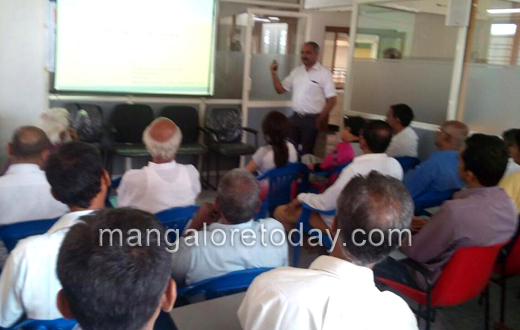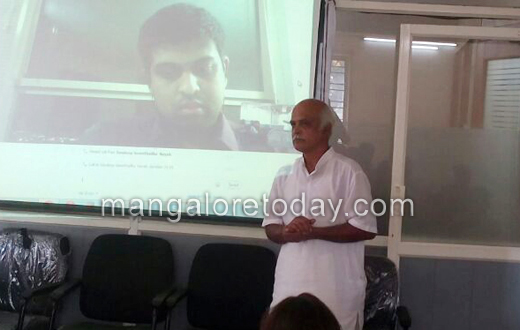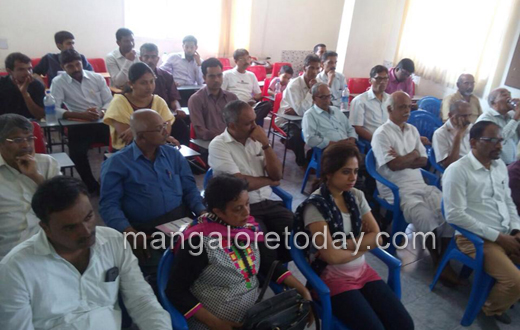 In his opening remarks, online from Chicago in USA, Dr.Sandeep Samethadka Nayak, founder president of WHEEL and chief scientist of this project spoke about ways of delivering widely accessible high quality public healthcare without 'out of the pocket' expenditure. He said that community funded social insurance model of healthcare which is being practiced in Singapore and Finland is suitable to India. He emphasized that NRIs are more than happy to donate back to healthcare cause of the village of their origin if transparency is ensured.
Mr.Muralidhara Prasad MD and CEO of Snowtint technologies Pvt Ltd Bangalore explained how technology helps people to come together for healthcare cause. Mr.NarendraNayak, noted rationalist pointed out that people should be simultaneously trained to seek scientific healthcare so that donors money are not wasted in unproven healthcare system.
Mr.AnnaVinayachandra (Ex-MLC, Panchayath Raj), emphasized the need of district level coordination committee which will work towards encouraging people to own their healthcare responsibilities. This participation requires rigorous administrative and political reforms, he added. After announcing that he will build team of volunteers to take up healthcare of Bellare (Sullia), he urged people to start communicating to the localities and collectively approach local bodies, PHCs and doctors to enroll PHCs of their villages into WHEEL project.
Mr.Robert Rosario, political activist from Mangalore said that it is high time that we have 'aarogyaswaraj' where every village takes its own responsibility to promote health independent of state. He said it needs strong political commitment to decentralize the healthcare and is need of this hour.

Ms,AnitaRego, HIV, maternal and child health activist in Hyderabad said that there is no shortcut to community participation. She urged people to work towards creating engagement platform so that awareness about healthcare will convert into sustained participation.Dr.MohammadSaleem, Urologist and Chairman of Nephro-Urology Charitable Trust, Mangalore explained the role of NGOs in improving primary healthcare.

World Health & Education Enrichment Links (WHEEL) is an nonprofit organization founded by Dr.Sandeep Samethadka Nayak at Puttur with the intention of strengthening primary health care in rural India by creating a website platform where people across globe are able to connect to state owned Primary Health Centers or Gram Panchayat to discuss, volunteer and donate for primary healthcare at village level. The over goal is to enrich sustained global participation for local healthcare by increasing transparency and accountability.

Dental Surgeon Dr.Uma Prabhu, Former Dakshina Kannada Zilla Panchayat President Mr.Balakrishna Borker, RTI activist Mr. Dinesh Bhat, Social activist Mr.Srinivasan Nandagopal, political activist- Mr.Mohammad Imthiyaz and DYFI leader, Mr.Muneer Katipalla participated in the discussion.


Write Comment
|

E-Mail
|
Facebook
|

Twitter
|

Print