Centre for Advanced Research in Environmental Radioactivity- CARER opened at MU
Mangalore Today News Network
Mangaluru, June 11, 2016: BARC, Bhabha Atomic Research Centre Director K N Vyas said a reliable environmental survey needs to be taken up while setting up nuclear reactors. Speaking after inaugurating CARER, Centre for Advanced Research in Environmental Radioactivity at the Mangalore University here on June 10, Friday, he said countries like Ghana and Nigeria have shown keen interest in setting up nuclear power stations. Laboratories, like CARER, will help in creating awareness on radioactivity and radiation exposure among the people.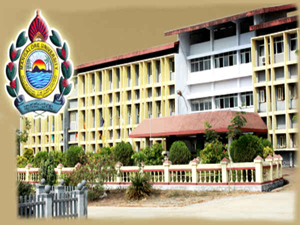 He said the Department of Atomic Energy (DAE)-Emergency Response Centres (ERCs) spread over the country are established by the BARC for prevention and response to any nuclear/radiological emergencies, including threats due to 'orphan sources' in the public domain. Another 10 ERCs of National Disaster Response Force (NDRF) are being developed with DAE's support. Indian Environmental Radiation Monitors (IERMON) are also installed at 452 locations of the country as a part of national-level emergency preparedness. With the technical support of BARC, 900 police stations of the country are being equipped with radiation detection systems to prevent and respond to radiological emergencies which can arise from orphan sources, he added.

BARC Associate Director (HS and EG Group) Dr K S Pradeepkumar said expected hazard from the exposure near nuclear reactors is much lower compared to hazards posed by other human activities. Studies carried out on the public inhabitations at high radiation background areas in the Western Coast of India and abroad, where natural background radiation prevailing is many times higher to the annual average radiation exposure of occupational workers in a nuclear facility, have not shown any conclusive evidence of deletarious health effects attributable to the radiation exposure, he added.

Pradeepkumar said periodic sampling of flora, fauna, biota and environmental samples near nuclear facilities by the Environmental Survey Laboratories have demonstrated near-zero radiologial impact due to the minimal releases from the nuclear facilities. The safety features incorporated in the nuclear reactors ensure that the probability for any major accident is extremely less, emergency preparedness methods are also developed and exercised to minimise any possible radiological impact, he added.

He suggested the Mangalore University to conduct a epidemiological study around Kaiga nuclear power plant and compare it with the high radiation background areas, especially with regard to the number of cancer patients.

Vice-chancellor K Byrappa said that lowest level of radiation can be detected with the sophisticated equipment at CARER.The CARER is accredited by the Atomic Energy Regulatory Board (AERB) and it will apply for the affiliation from International Atomic Energy Agency. With this accreditation, the CARER can undertake testing for radioactivity and issue certification for packaged water, food, commodities not only from India, but also from abroad.

BRNS-Coordinated Research Project Coordinator Dr Karunakara N said CARER will conduct advanced research studies in environmental radioactivity, radiation protection and radioecology of national importance. It will help the industries of the southern region by testing of commodities and issue necessary certificates and will evolve as an international facility for research in radioecology and environmental radioactivity, he observed.

The centre will conduct baseline studies around proposed nuclear facilities and mining regions and radioecological impact assessment studies around nuclear and thermal power plants. It is already carrying out baseline studies around Uranium mining at Gogi. The university has been conducting impact assessment studies in Kaiga since 1999, he noted.

Bangalore University former VC K Siddappa released the logo of CARER. Registrar T D Kemparaju was present among a large gathering.

Write Comment
|

E-Mail
|
Facebook
|

Twitter
|

Print