Caste survey from April 11 to 30 : BC Commission Chairman
Mangalore Today News Network
Udupi, Feb 27, 2015 : Briefing media, Karnataka State Backward Classes Commission Chairman H Kantharaju said caste survey would be held in State from April 11 to 30 to ensure data collection pertaining to educational and social status of backward communities.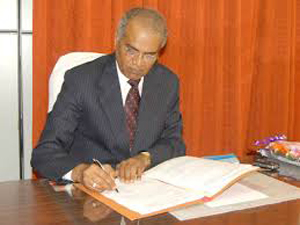 He also said preparations for mega survey are underway. The survey is taken up following the statute enshrined in Karnataka State Backward Classes Act, 1995, which demands survey of backward classes. The enumerators would do the survey, which seeks to ensure justice to backward classes not adequately represented in the reservation strata.

The State government had earmarked Rs 117 crore in 2014 budget. However, present estimation states that the amount would be around Rs 180 to 185 crore. As many as Rs 32 crore is already allotted. The Centre has released Rs 21 crore. The census survey is being done since 1872. Census done from 1872 to 1931, comprised details of OBC communities. However, census done after 1931 comprises no details of OBC communities.

He added that there are 1,357 castes in Karnataka. As many as 101 SC communities and 51 Scheduled Tribe communities are there in State. The reservation criteria began in 1918. The Panchaytah Raj Act says there should be 27 per cent political reservation for OBCs in Zilla and Taluk Panchayat. The reservation status also clarifies that reservation should be given based on number of population in each caste.

A scientific survey is the need of the hour to know the accurate data of OBC communities, Kantharaju said the survey would ensure proper details of all OBC communities. The data entry would take another 3-4 months. The survey would be held under strict adherence to the legal regulations. He said the pilot survey is being carried out, which would end by March 10. He said the survey would comprise of 55 questions under four titles.

The questions would focus on social, economic, educational and political status of the family. The data collection would also focus on family occupation, education of each member in the family, drop outs, number of domestic animals in each house and the availing of the government schemes etc. The door-to-door survey would also include the migratory people and nomads. As per the 2011 census, a 6.11 crore population exists in Karnatak As per a rough estimate, there are nearly 1.26 houses in the State. The surveyors would visit each household and collect data. In Udupi, as many as 2,239 enumerators and 2,239 supervisors would be appointed.

Write Comment
|

E-Mail
|
Facebook
|

Twitter
|

Print